Ep. 260 | Lucy Lawless & Lena Hall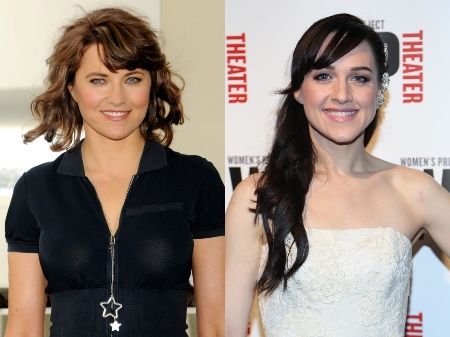 ---
Actress Lucy Lawless (Ash vs Evil Dead, Battlestar Galactica, Xena: Warrior Princess...) & Tony Award Winning/Grammy Nominated Actress/Singer Lena Hall (Becks, Hedwig and the Angry Inch, Kinky Boots) joins us on The Matthew Aaron Show this WEDNESDAY (2/21) as we broadcast LIVE from Chicago.
Our pal Lucy will be with us to discuss the upcoming 3rd season of ASH VS THE EVIL DEAD which premieres on Starz on February 22nd.
---
We also reminisce about our time working with Lucy on our pilot DINE AND DASH.
---
Lena then joins us for an in-depth discussion about how she got her start on Broadway as well as her first starring role in the romantic musical film BECKS which is currently available on VOD.
---
We also chat with Lena about her ambitious musical project OBSESSED in which she released a new EP every month and a new video every week for the entirety of 2018.
---
Show starts at 5 pm PT (7 pm CT / 8 pm ET.) Subscribe for free and download the show on APPLE PODCASTS. You can also listen on the go on your Android/iPhone/iPad device via SPOTIFY.
---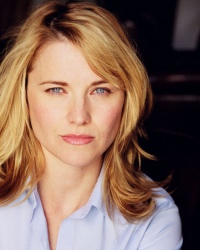 LUCY LAWLESS is most famously known for her role as Xena the Warrior Princess. Lucy is married to producer Robert Gerard Tapert and resides in New Zealand. They have two sons, Julius Robert Bay Tapert and Judah Miro Tapert who were both born in New Zealand. Lucy also has a daughter, Daisy Lawless, from her first marriage to Garth Lawless. She was awarded an Order of Merit in the New Zealand Queen's Birthday Honor List in June 2004.
Lucy, whose role as Xena in Xena: Warrior Princess made her a cult television star, has been involved with the Starship Foundation and has held a role on its board of trustees. She was awarded the Order of Merit for services to entertainment and the community.
In 1995 Lucy landed the role of Xena: Warrior Princess in the show Hercules: The Legendary Journeys in a three-story arc that led to her own spin-off show Xena: Warrior Princess for six seasons. Whilst she has been primarily known for her role on Xena: Warrior Princess, Lucy has also appeared in the classic TV series Battlestar Galactica in the semi-regular role of D'anna Biers amongst her other many and varied roles including the hit Adam Sandler movie Bedtime Stories. Lucy was also in several made-for-TV movies including Locusts and Vampire Bats. She also lent her voice to the straight-to-video movies: Justice League: The New Frontier and Dragonlance: Dragons of the Autumn Twilight.
During 2011 Lucy appeared in the No Ordinary Family as the mysterious Mrs. X and also appeared in the prequel to Spartacus: Blood and Sand, Spartacus: Gods of the Arena and Spartacus Vengeance as Lucretia. Her most recent role was Caroline Platt in Jane Campion's Top of the Lake, a BBC Mini-Series in New Zealand with Holly Hunter and Elisabeth Moss. She played the recurring character of Diane Lewis on NBC's Parks and Recreation.
---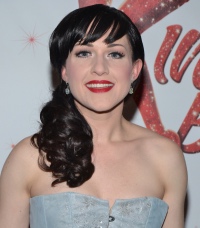 LENA HALL (formerly known as Celina Carvajal), is a Tony winner and Grammy-nominated American actress and singer. She is known for being the lead singer of the band The Deafening and for her work on Broadway, including originating the role of Nicola in Kinky Boots and her Tony Award-winning role as Yitzhak in the 2014 revival of Hedwig and the Angry Inch. She made history by becoming the first person to play both Hedwig and Yitzhak in the same production during the national tour of the musical in 2016. Her band, The Deafening, released an album with original songs in 2012 titled Central Booking.
She has appeared in the films Sex and the City (2008), The Graduates (2008), Born from the Foot (2009), The Big Gay Musical (2009), and had her first leading role in a feature film in Becks (2017), in which she plays the title role.