Ep. 261 | Bailee Madison & Jess Wiexler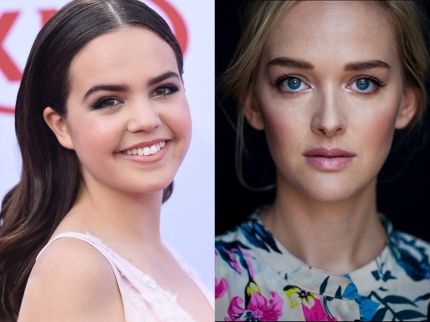 ---
Actress Bailee Madison (The Strangers: Pay at Night, Good Witch, Just Go With It...) & Actress/Writer/Director Jess Weixler (Entanglement, The Son, The Good Wife) join us on The Matthew Aaron Show this WEDNESDAY (3/14) as we broadcast from Chicago.
Bailee will be with us to discuss her role in the new horror film THE STRANGERS: PREY AT NIGHT where she co-stars opposite Christina Hendricks.
"The Strangers: Prey at Night" is currently in theaters nationwide.
---
Jess then joins us to discuss her varied career as well as her new film ENTANGLEMENT starring opposite Thomas Middleditch (Silicon Valley) which is currently available on VOD.
---
Show starts at 5 pm PT (7 pm CT / 8 pm ET.) Subscribe for free and download the show on APPLE PODCASTS. You can also listen on the go on your Android/iPhone/iPad device via SPOTIFY.
---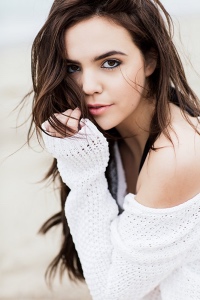 BAILEE MADISON is a true multi-hyphenate who has showcased her talent across the big and small screens as well as in the arena of producing content, as a host, as a philanthropic advocate and now as a writer. Already an industry veteran, Madison is one of the most prolific young actresses in the business, effortlessly executing both dramatic and comedic roles.
Madison currently stars in Hallmark's original series "The Good Witch," which began its third season April 30. She's had recurring roles on ABC Family's hit drama "The Fosters," and was last seen on ABC's "Trophy Wife" where she starred alongside Malin Ackerman, Bradley Whitford, and Marcia Gay Harden.
On the big screen, Madison has had starring roles in such films as Parental Guidance with Billy Crystal and Bette Midler, Just Go With It with Adam Sandler and Jennifer Aniston, Don't Be Afraid of the Dark with Katie Holmes and Brothers with Tobey Maguire and Jake Gyllenhaal which earned her a Critics Choice Movie Award nomination. Additional feature and television credits include Conviction with Hilary Swank and Minnie Driver; Hallmark's "Northpole," "Letter to God," "Taste of Romance" with Teri Polo, and "Cowgirls N' Angels" with Jackson Rathbone. Recently, Madison produced two movies Annabelle Hooper and the Ghosts of Nantucket and Cowgirl's Story.
Madison is equally committed to using her public profile to raise awareness for those less fortunate. Between filming, she has been devoting her time and energy to "Alex's Lemonade Stand" (ALSF), an organization that encourages children nationwide to raise money to find a cure for childhood cancer through running their own lemonade stands. In 2011, Variety honored Madison for her philanthropic efforts at the "Variety Power of Youth Awards" which pays homage to the industry's most talented young activists. In 2012, ALSF named her their national Youth Spokesperson and she also recently launched her own an anti-bullying campaign under the banner #IamMoreThanAWord.
Madison co-wrote a Young Adult novel which will be released by Harper Collins' imprint Blink, early next year.
She currently resides in Los Angeles with her family.
---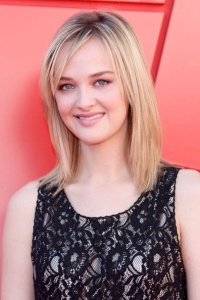 JESS WIEXLER came onto the indie scene with her work in the feature TEETH (dir. Mitchell Lichtenstein) at the Sundance Film Festival where she was awarded the Special Jury Prize for Acting. She also received the Rising Star Award at the Hamptons International Film Festival. Her work also includes THE DISAPPEARANCE OF ELEANOR RIGBY: THEM (which premiered at Cannes Film Festival directed by Ned Benson) alongside James McAvoy, Jessica Chastain, and Viola Davis. The original HER/HIM version of the film premiered at the 2013 Toronto International Film Festival, and The Weinstein Company distributed last fall. IFC distributed THE FACE OF LOVE early last year (dir. Arie Posin), in which Weixler stars with Annette Bening, Ed Harris, and Robin Williams.
Weixler has also taken on the role of writer/director (as well as actor) in APARTMENT TROUBLES an independent feature she co-wrote, co-directed, and co-stars in with Jennifer Prediger. StarSteam Entertainment financed and produced the film which premiered as part of the L.A. Muse section of the 2014 Los Angeles Film Festival. The film also stars Will Forte, Megan Mullally, and Jeffrey Tambor.
Previously, Weixler also co-wrote and starred in THE LIE with Joshua Leonard and Mark Webber; the film premiered at the 2011 Sundance Film Festival in the NEXT Competition. On the small screen, Weixler has been seen in the recurring role of "Robyn" in the CBS hit drama series "The Good Wife" over the last three seasons.
Other feature film credits include FREE SAMPLES with Jesse Eisenberg (Tribeca 2012, dir. Jay Gammill), BEST MAN DOWN with Justin Long and Tyler Labine (Magnolia, dir. Ted Koland), and SOMEBODY UP THERE LIKES ME with Nick Offerman and Keith Paulson (SXSW 2012 Narrative Competition, dir. Bob Byington). Additionally, she was featured in ALEXANDER THE LAST (dir. Joe Swanberg), LAMB (SXSW 2014), PETER AND VANDY (Sundance 2009, dir. Jay DiPietro), and THE BIG BAD SWIM (2006 Tribeca). She studied theater at The Juilliard School. Weixler created an impressive list of classical and contemporary roles including starring in Studio Dante's production of SAFE and the Rattlestick Playwrights Theatre production of STAY.