Ep. 262 | Max Winkler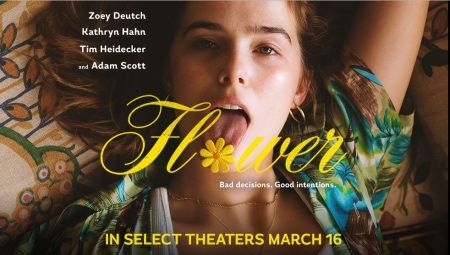 ---
Writer/Director Max Winkler (Flower, Ceremony...) joins us on The Matthew Aaron Show this WEDNESDAY (3/28) as we broadcast from Chicago.
Max will be with us to discuss his new award-winning film FLOWER starring the amazing Zoey Deutch, Kathryn Hahn and Adam Scott, which Max wrote & directed.
"Flower" is currently in theaters nationwide, we highly suggest you check it out.
---
Show starts at 5 pm PT (7 pm CT / 8 pm ET.) Subscribe for free and download the show on APPLE PODCASTS. You can also listen on the go on your Android/iPhone/iPad device via SPOTIFY.
---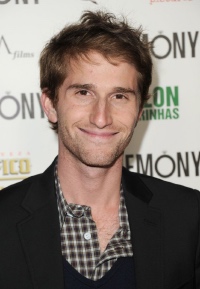 MAX WINKLER possesses an original and distinctive cinematic voice, astutely portraying the struggles and recklessness of youth.
Winkler made his feature directorial debut, CEREMONY, through Magnolia Pictures in 2011. The film originally premiered at the 2010 Toronto International Film Festival. CEREMONY, which Winkler directed and wrote, stars Uma Thurman, Michael Angarano, and Lee Pace. Angarano plays an idealistic young man who decides to crash the wedding of a woman (Thurman) he's become infatuated with and win her back. Academy Award-nominated filmmaker Jason Reitman produced the film.
Winkler has also recently directed several episodes of Fox's hit comedies "New Girl" and "Brooklyn Nine-Nine" as well as Netflix's "Lady Dynamite," and Hulu's "Casual." In 2013, Winkler started production company The Walcott Company at 20th Century Fox TV alongside Jake Johnson ("New Girl"), developing projects for both film and
television.
Additionally, with writing partner Matt Spicer, Winkler adapted and is attached to direct Mick Conefrey's THE ADVENTURER'S HANDBOOK, with Jonah Hill. The pair will also executive produce the film, alongside Hill, for Universal. Together the pair has also written THE ORNATE ANATOMY OF LIVING THINGS for Fox Searchlight, WHISPERS IN BEDLAM, and is writing the reboot of THE ROCKETEER for Disney.
A graduate of USC film school, a filmmakers' grant allowed Winkler and his schoolmates to make their short film, "The King of Central Park." Winkler first drew industry attention when the film was selected for several film festivals, establishing him as a filmmaker to watch.
Winkler directed and produced "Clark and Michael," the 10-episode web series, produced by CBS, starred Michael Cera and Clark Duke. The mockumentary series focused on two overly-confident aspiring producers who believe their own hype regarding their 'amazing' idea for a television show, but in actuality, do very little to have their idea become a reality.