Ep. 263 | Dean Devlin & Trevor Moore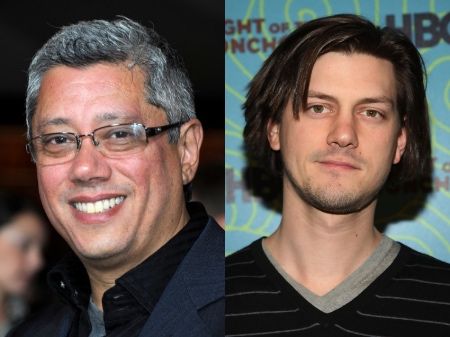 ---
Writer/Director/Producer Dean Devlin (Bad Samaritan, The Librarians, Independence Day...) & Comedian/Writer/Actor Trevor Moore (The Story of our Times, The Whitest Kids You Know...) join us on The Matthew Aaron Show this WEDNESDAY (5/2) as we broadcast from Chicago.
Dean will be with us to discuss his career as well as his new film, the thriller BAD SAMARITAN starring David Tennant which Devlin directed.
Dean will also give updates on Independence Day 3, Stargate reboot and the future of The Librarians.
"Bad Samaritan" opens in theaters nationwide on May 4th.
---
Trevor then joins us to discuss his new Comedy Central special & album TREVOR MOORE: THE STORY OF OUR TIMES which is currently available to view on the Comedy Central app and website with an uncensored version available for download.
"Trevor Moore: The Story of our Times" album is available for download on iTunes.
---
Show starts at 5 pm PT (7 pm CT / 8 pm ET.) Subscribe for free and download the show on APPLE PODCASTS. You can also listen on the go on your Android/iPhone/iPad device via SPOTIFY.
---
---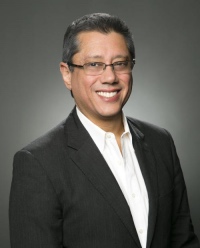 DEAN DEVLIN is an acclaimed writer, producer and director of blockbuster films and highly-rated television projects, he also serves as chairman and CEO of Electric Entertainment, the full-service film, television, worldwide sales & distribution company, and studio he founded in May 2001, which also houses Electric Post, a state-of-the-art digital effects and post-production facility.
Over the last twenty-five years, Devlin has been a prolific provider of crowd-pleasing film and television fare, including producing and co-writing some of the most successful feature films of all time -- Stargate, Godzilla and Independence Day -- which grossed more than $800 million worldwide. Devlin recently completed production as Executive Producer and Showrunner on the fourth season of TNT's The Librarians, which premiered in 2014 and stars Noah Wyle, Rebecca Romijn, and John Larroquette. Devlin's feature directorial debut, Geostorm, which he also co-wrote, was recently released by Warner Bros. and stars Gerard Butler, Abbie Cornish, Jim Sturgess, Ed Harris and Andy Garcia. He also recently produced the sequel Independence Day: Resurgence for Twentieth Century Fox. Devlin's next feature film, Bad Samaritan, which he directed and produced, stars David Tennant and Robert Sheehan and will be released in 2018 through Electric's distribution arm.
Also under the Electric banner, Devlin produced Flyboys, Eight-Legged Freaks, Cellular and the critically acclaimed documentary Who Killed the Electric Car? Just prior to forming Electric Entertainment, Devlin produced the Mel Gibson period drama, The Patriot, which was nominated for three Academy Awards® and earned Gibson a People's Choice Award for Best Actor.
In television, Devlin executive-produced five seasons of the fan favorite Leverage, the action-packed TNT series starring Oscar®-winner Timothy Hutton. Devlin also executive-produced three Librarian movies of the week for TNT, starring Noah Wyle, the success of which led to the Librarians series. In 2005, along with Bryan Singer, he executive produced the Emmy-winning SyFy project The Triangle.
Electric has recently entered the domestic distribution space and has released Rob Reiner's historical biopic LBJ starring Woody Harrelson as well as The Book of Love starring Jason Sudeikis, Jessica Biel, and Maisie Williams.
---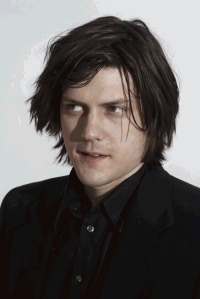 TREVOR MOORE is a founding member and the leader of sketch comedy group The Whitest Kids U' Know. Their self-titled comedy sketch show ran for five seasons on IFC and their videos have accumulated over 100 million views on YouTube. Moore spent 2013 touring the nation with the Whitest Kids and as a solo act, and that March released his debut comedy music album Drunk Texts to Myself on Comedy Central Records. His first one-hour Comedy Central special, High in Church, aired in March of 2015. Moore was a regular correspondent on The Tonight Show with Jay Leno. He co-directed, co-wrote and starred in the feature films Miss March and The Civil War on Drugs, which WKUK released on IFC in 2012. He most recently worked on the Disney XD series, Walk The Prank, as a writer and director.
Moore was born in New York City. His parents are former Christian folk-rock singers, Mickey & Becki Moore, who were successful in the 1980s, their single 'Love Song for Number Two' having ranked as the number two Christian song in the USA. Because he traveled a lot on tour with his family, he changed schools constantly, going to about five different schools. By the age of 15, he became a published cartoonist after compiling his early work in a book called Scraps. At 16, Moore created the comic strip Cuddy for the now-defunct newspaper The Charlottesville Observer.
Trevor Moore attended high school at the Covenant School in Charlottesville, and by the time he was 18 he graduated while also developing personal projects.
Moore started out as a broadcasting major at Virginia Commonwealth University, and while he originally wanted to study journalism and political science, he chose film in the end. Moore, like his future Whitest Kids U' Know comrades Sam Brown and Zach Cregger studied in Manhattan's prestigious SVA School of Visual Arts where he majored in film with a BFA and graduated cum laude.
From 1997 to 1998 his show, called The Trevor Moore Show, ran on public-access television in Charlottesville, Virginia. It garnered a following among the local college community so by the time he was 18, Moore was offered a deal by Pax-TV a Christian network (now Ion Television). The show lasted sixteen episodes with sketches like "I Wonder Who Died Today?" (a parody newscast from the local senior citizens' home), it also featured the "Walking-Talking Box." but it was cancelled due to what was deemed offensive material and mostly to a mistake on the programming of the show that besides its night schedule was also being broadcast too early for its rating.
It was his belief that the show would only air at night, but halfway through the first season he found out that it was being re-run at 9 AM Saturday mornings.
Later, Moore went on to work at the cable TV start up ImaginAsianTV as a producer and writer for Jimbo Matison's Uncle Morty's Dub Shack, a comedy show that involved comedians performing sketches, and re-voicing and parodying old Asian movies.
By 2002, on his last year of college, Moore got the personal internship to Saturday Night Live. He was going to be there only for one semester, but they ended up asking him to stay the entire year. This got him into the coveted NBC Page Program, which gets about 50,000 applications and only takes 50 people a year. He credits Saturday Night Live creator and executive producer Lorne Michaels as part of his comic education. He did tours there for about a year after that.
In 2004, Moore's comedy troupe, Whitest Kids U' Know, started a regular engagement at the Lower East Side bar, Pianos.
In 2008, Moore was a guest voice on an episode of the HBO show The Life and Times of Tim.
In 2009, Moore was featured in a sketch for WWE, on the set of 12 Rounds being John Cena's "hand double".
The WKUK success on the internet and live shows led to an invitation to the 2006 HBO U.S. Comedy Arts Festival in Aspen. The troupe did not disappoint, winning the award for Best Sketch Group and attracting the attention of many Hollywood executives.
After the success of The Whitest Kids U'Know, Fox Searchlight approached Moore and Zach Cregger with a script and offered them a movie project. After consideration they accepted, rewrote the original script and adapted it to their comedy style, and after completing filming of the second season of The Whitest Kids U'Know, they directed and starred on Miss March. This was Moore's first feature film. It was released on March 13, 2009.
After The Whitest Kids U' Know won at the HBO U.S. Comedy Festival; Sundance, MTV, and Comedy Central were all talking to them about doing a pilot, but Fuse was already getting it started. They bought up an entire season's worth of 10 episodes and shot the show's first season with them. But because Fuse was a music channel and the troupe was their only non-music show, Jennifer Caserta, who was the EVP of marketing at IFC at the time, had been working with them at Fuse (both networks are owned by the same parent company) so when she went over to work with IFC, she asked if she could bring the WKUK along. The show ran for five seasons. It is now in syndication around the world.
During their college years, Moore and Sam Brown had the idea for a movie about the American Civil War. Finally, while shooting the fifth season for the Whitest Kids U' Know, he and the troupe wrote and filmed his second feature film titled "The Civil War on Drugs" where they all played multiple roles. The movie was directed by Trevor Moore and Zach Cregger. It was limitedly released in theaters and ultimately run along the WKUK fifth season. It is a historical drama that the WKUK made to document the journey to legalize marijuana during the war between the states.
Moore played Josh Armstrong on Fox's comedy television series Breaking In.
In recent years, Moore was periodically featured on The Tonight Show with Jay Leno in recurring segments showcasing pre-taped man-on-the-street style comedy bits which feature pranks on and encounters with an unsuspecting public.
Moore has also collaborated in various occasions with Funny or Die and The Comedy Central.
Since the foundation of the WKUK comedy troupe, Moore and the other members constantly participate in on stage presentations either individually or as a group in different projects. He tours every year with the WKUK troupe performing in live shows with old and new sketches.
From time to time Moore performs in live shows called the Whatev'r Show along other comedians in NYC and Hollywood.
On the first Tuesday of every month from November 6, 2012, when it opened with a special show on the night of the presidential election, through February 2013, Trevor Moore did a talk show and comedy show on stage with fellow comedian Josh Fadem in LA. The show was called The Show Where Trevor Moore Does a Talk Show Thing and Josh Fadem Does Some Other Stuff Too All In One... Plus More.
Moore released his debut album from Comedy Central in March 2013 called Drunk Texts to Myself. He directed and starred in complementary musical videos for this album also produced by Comedy Central. The album has 12 tracks, such as "Drunk Texts To Myself (feat. Reggie Watts)", "What About Mouthwash?", and arguably the most popular song on the album, "Founding Fathers Rap".
'Drunk Texts to Myself' is Moore's way to represent contradiction in different instances of society using a variety of musical forms, going from rap and metal to country and pop. He's performing the album along with some friends on a tour around the USA.
Trevor Moore and the other members of the troupe are currently developing a WKUK feature film.