Ep.264 | Jim O'Heir, Bill Holderman & Erin Simms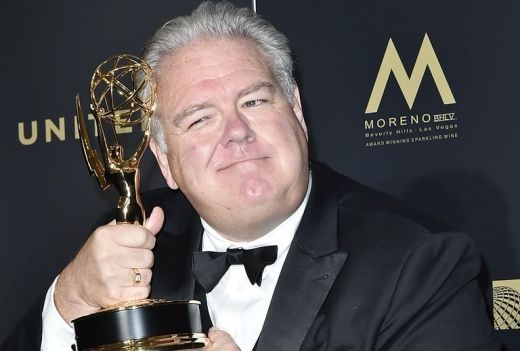 ---
Emmy-Winning Actor Jim O'Heir (Landline, Middle Man, Parks & Rec...,) Writer/Director/Producer Bill Holderman (Book Club, A Walk in the Woods, The Company You Keep...) & Writer/Producer Erin Simms (Book Club, Our Souls at Night, A Walk in the Woods...) join us on The Matthew Aaron Show this WEDNESDAY (5/9) as we broadcast from Chicago.
Our dear pal Jim will be with us to discuss his role in the new film DANCE BABY DANCE.
"Dance Baby Dance" is currently available to rent on VOD.
---
Bill & Erin then join us to discuss their early careers as producing partners with Oscar winning Actor/Filmmaker Robert Redford and their upcoming film BOOK CLUB starring Hollywood legends Diane Keaton, Jane Fonda, Candice Bergen & Mary Steenburgen.
Bill and Erin both wrote and produced the film with Bill taking triple duty as director.
"Book Club" opens in theaters nationwide on May 17th.
---
Show starts at 5 pm PT (7 pm CT / 8 pm ET.) Subscribe for free and download the show on APPLE PODCASTS. You can also listen on the go on your Android/iPhone/iPad device via SPOTIFY.
---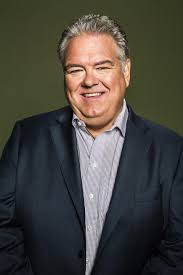 JIM O'HEIR is perhaps best known for co-starring as Garry Gergich on the Award-winning NBC sitcom Parks and Recreation. O'Heir has appeared in several films including Accepted, Seeking a Friend for the End of the World and Life After Beth and made guest appearances on television shows such as Friends, Boston Legal, Malcolm in the Middle, Star Trek: Voyager, 3rd Rock from the Sun, ER, and Parenthood.
After graduating from Loyola University, O'Heir first became active in Chicago theater and improv during the 1980s and early 1990s as part of the comedic theater troupe White Noise. He appeared with the group in Stage Left productions of The Book of Blanche, Stumpy's Gang and Ad-Nauseam for many years. He later landed his first leading role in Strip Mall on Comedy Central. Since Parks and Recreation ended in 2015, O'Heir has completed several supporting roles in independent films.
---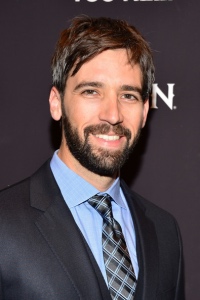 BILL HOLDERMAN is a highly respected and sought-after screenwriter and producer who recently made his directorial debut with the feature film BOOK CLUB, starring Diane Keaton, Jane
Fonda, Candice Bergen, and Mary Steenburgen. Holderman co-wrote the film alongside Erin Simms. The film is set to be released by Paramount Pictures on May 18th, 2018.
Holderman's recent independent producing credits include: WHAT THEY HAD starring Hilary Swank, Michael Shannon, Blythe Danner, Josh Lucas and Robert Forster, which will be released by Bleecker Street on October 12th; and OLD MAN AND THE GUN starring Robert Redford, Casey Affleck, and Sissy Spacek which will be distributed by Fox Searchlight next year. Holderman also recently produced the BBC/PBS multi-part music documentary AMERICAN EPIC executive produced by T Bone Burnett, Jack White, and Robert Redford. The project debuted at the Sundance Film Festival and includes performances by Jack White, NAS, Beck, Alabama Shakes, Elton John, The Avett Brothers, Rhiannon Giddens, Willie Nelson, Merle Haggard and many more…
Previously, Holderman wrote and produced A WALK IN THE WOODS starring Robert Redford, Nick Nolte, and Emma Thompson which premiered at the 2015 Sundance Film Festival and was released by Broad Green Pictures becoming one of the highest grossing Sundance films of the last decade.
Prior to venturing out on his own, Holderman spent 14 years at Robert Redford's Wildwood Enterprises. As Redford's producing partner he successfully guided Wildwood and Redford to some of the most productive years in the company's storied history including a wide spectrum of films ranging from indie hit ALL IS LOST to franchise juggernaut CAPTAIN AMERICA: THE WINTER SOLDIER.
Holderman was born and raised in Chicago, Illinois. He is a member of the Writers Guild of America, Directors Guild of America, the Producers Guild of America and a graduate of Northwestern University.
---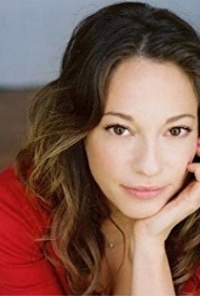 ERIN SIMMS is a producer and screenwriter, whose upcoming feature BOOK CLUB starring Diane Keaton, Jane Fonda, Candice Bergen and Mary Steenburgen is set to be released by Paramount Pictures on May 18th, 2018. Simms co-wrote and produced the film alongside Bill Holderman.
Prior to this, Simms worked for Robert Redford at Wildwood Enterprises where she ushered in many projects including Disney's PETE'S DRAGON and developed and produced the film OUR SOULS AT NIGHT for Netflix starring Jane Fonda and Robert Redford and written by Neustadter and Weber, which premiered at the 2017 Venice Film Festival. Her other credits include Associate Producing A WALK IN THE WOODS starring Robert Redford, Nick Nolte, and Emma Thompson, as well as Associate Producing the documentary CATHEDRALS OF CULTURE: THE SALK INSTITUTE directed by Robert Redford and Executive Produced by Wim Wenders.
Erin Simms was born and raised in Montreal, Canada where she starred on several TV shows including Fox Network's STUDENT BODIES before making the official move to production. She is a member of the WGA and SAG.