Ep. 265 | Leigh Whannell & Logan Marshall-Green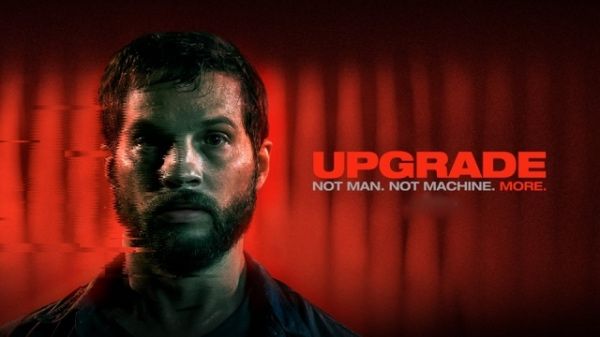 ---
Award-Winning Writer/Director Leigh Whannell (Upgrade, Insidious & Saw Franchises...,) & Actor Logan Marshall-Green (Upgrade, Spider-Man: Homecoming, Damnation...) join us on The Matthew Aaron Show this THURSDAY (6/7) as we broadcast from Chicago.
Our old friend Leigh & new friend Logan will be with us to discuss their new sci-fi horror film UPGRADE which was written and directed by Leigh and stars Logan.
---
Show starts at 5 pm PT (7 pm CT / 8 pm ET.) Subscribe & download the show on APPLE PODCASTS. You can also follow us and listen on the go on your Android/iPhone/iPad device via SPOTIFY.
---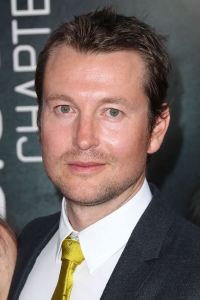 LEIGH WHANNELL grew up in Melbourne, Australia, where, at the age of four, he developed an obsession with telling stories. Whether it be through acting, writing or filmmaking, his primary love was getting a reaction from an audience. In 1995, at the age of 18, he was accepted into the Royal Melbourne Institute of Technology's prestigious Media Arts course, where he met fellow filmmaker James Wan. In his second year of college, he landed the role of "film guy" on a Saturday morning TV show aimed at teens called Recovery (1996). Filmed totally live in the studio and hosted by actual teenagers, the ground-breaking show was hugely popular down under and was the first to bring "alternative culture" to Australia's TV screens, featuring live performances from bands like Sonic Youth, Weezer, Public Enemy, Ben Harper, Pulp and hundreds more. Hosting the film component of the show, Leigh was lucky enough to interview people like Tim Burton, Peter Jackson, Russell Crowe, George Clooney, and eventually went on the host the show in 1999. After graduating from college, Leigh found himself working more and more as a "host" or "presenter" on Australian TV - all the while hatching a plan with James Wan to finally fulfill his dream of making a film. Small acting roles cropped up from time to time (including one in The Matrix Reloaded (2003), which Leigh has said was "the most fun I've ever had in my life") and, along with those, some frustrating near-misses (and not so near-misses: like his cringe-inducing audition for "Lord Of The Rings", in which he paid $90 to have "hobbit ears" grafted onto his head, turning up at the casting office dressed as a hobbit - needless to say he didn't get the role). However, it was missing out on a role in Alex Proyas Australian film Garage Days (2002) that finally broke the camel's back. He called Wan and told him that if they wanted to get a film made, they would have to pay for it themselves. Saw (2004) was born. After nine months of writing, Leigh had written the screenplay for what he thought would be a self-financed, "Blair Witch"-style feature, with him starring and James directing. The script gained so much attention that soon enough, they were shopping it around Hollywood....and the rest is history.
---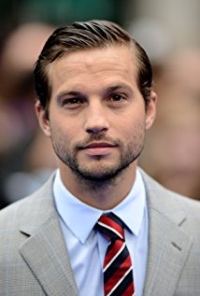 LOGAN MARSHALL-GREEN commanded the screen as "Charlie Holloway" in the blockbuster Prometheus opposite Michael Fassbender, Charlize Theron, Noomi Rapace and directed by Ridley Scott.  This summer he appeared in Marvel's Spider-man: Homecoming as a villain called "The Shocker." He will next be seen on the small screen in USA's Damnation.
Previously, Marshall-Green appeared on the big screen in Oliver Stone's Snowden, Netflix's Sand Castle opposite Nicholas Hoult and Henry Cavill, and Sophie Barthes' film adaptation of Gustave Flaubert's novel, Madame Bovary, alongside Mia Wasikowska, Paul Giamatti, and Rhys Ifans. He starred in Karyn Kusama's The Invitation which premiered at the 2015 SXSW Film Festival. His other credits include Cold Comes the Night and James Franco's big screen adaptation of William Faulkner's As I Lay Dying. He also co-starred in the M. Night Shyamalan produced Devil, Julie Taymor's Across the Universe, Antoine Fuqua's Brooklyn's Finest, as well as The Kindness of Strangers and The Great Raid.
On television, Marshall-Green played the titular lead in Quarry for Cinemax. His other television work includes roles on Jerry Bruckheimer's gritty drama Dark Blue, Bruce Cohen and Dan Jenk's Traveler, 24, Law & Order, Law & Order: Special Victims Unit, and The O.C.
A graduate of New York University's Tisch Graduate Acting Program and a prolific stage actor, Marshall-Green appeared opposite Lily Rabe at the Geffen Theater in Neil LaBute's Miss Julie. He previously appeared in Adam Rapp's Hallway Trilogy: Nursing for which he was nominated for a Drama Desk Award for Best Featured Actor in a Play. He earned a Drama League nomination for his work as the villainous "Edmund" in King Lear opposite Kevin Klein at the Public Theatre and Greg Kotis' Pig Farm at the Roundabout Theatre off-Broadway. He also earned Lucille Lortel Award nominations for his performances in Dog Sees God and Neil LaBute's The Distance from Here, the latter also earning him a Drama Desk Ensemble Award. Marshall-Green's other off-Broadway productions include Michael Weller's Beast, Swimming in the Shallows, US Drag, and Turn of the Screw. He is also a regular at the Williamstown Theatre, appearing in such shows as Bus Stop, Street Scene, Skin of Our Teeth, The Blue Bird, Light up the Sky, Tonight at 8:30, The Hour We Knew Nothing of Each Other, Servant of Two Masters, and Xanadu.