Ep. 269. | Jacob Estes & Guy Nattiv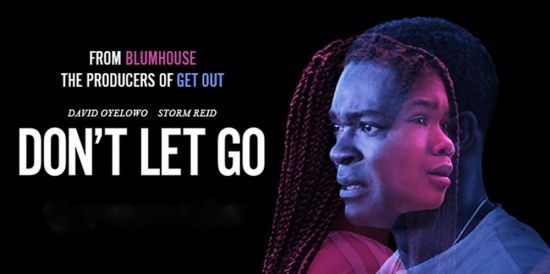 ---
Writer/Director Jacob Estes (Don't Let Go, The Details, Mean Creek...) & Academy Award winning Writer/Director Guy Nattiv (Skin...)  join us on The Matthew Aaron Show this Thursday (8/15) as we broadcast from Chicago.
Jacob sat down with Matt earlier this week to discuss his new Mystery/Thriller flick DON'T LET GO starring Golden Globe winner David Oyelowo.
Don't Let Go opens in theaters August 30th.
---
Guy Nattiv also sat down with Matt recently to talk his debut feature film SKIN starring Jamie Bell.
"Skin" was written & directed by Guy and is a feature adaption of his 2019 Academy Award winning (Best Short Film) short film.
---
Show starts at 5 pm PT (7 pm CT / 8 pm ET.) Subscribe for free and download the show on APPLE PODCASTS. You can also listen on the go on your Android/iPhone/iPad device via SPOTIFY.
---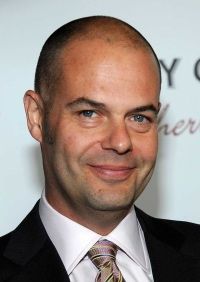 JACOB ESTES was a theatre major at the University of California, Santa Cruz. After that, he went to film school at AFI. Estes also attended the National Playwrights Conference at the Eugene O'Neill Theater Center, which produced two of his plays, Free Lessons and Mean Creek. Estes turned Mean Creek into a screenplay, which became his feature film debut as writer and director in 2004. Mean Creek garnered critical acclaim, receiving nominations at various film festivals and winning the Independent Spirit John Cassavetes Award.
His second film as writer/director came with the 2011 film The Details, starring Tobey Maguire, Laura Linney, Ray Liotta, Dennis Haysbert, Kerry Washington, and Elizabeth Banks.
In 2017 Estes co-wrote the script of the horror sequel Rings, along with Akiva Goldsman and David Loucka.
In 2019 Estes returns to writing & directing with the mystery/thriller Don't Let Go, starring David Oyelowo.
---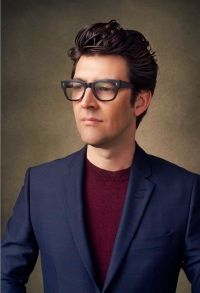 GUY NATTIV is an Academy Award® winning filmmaker from Israel. His first American short film, SKIN, won the 2019 Academy Award® for Best Live Action Short, along with many festivals around the world United States, Best Live Action Short FilmFrance, 2019, Clermont-Ferrand, Audience AwardUnited States, 2018, HollyShorts FF, Best Short Film Grand PrizeFrance, 2019, ECU European Independent FF, Special Jury AwardUnited States, 2018, San Jose IShFF , Best Short Film. It was acquired by FOX Searchlight. The feature version, also entitled SKIN, stars Jamie Bell, Vera Farmiga and Danielle Macdonald, and premiered at the 2018 Toronto International Film Festival to significant acclaim, where it won the Fipresci Critics Prize. Its European premiere was at the Berlin International Film Festival, and will also be shown in April at Tribeca. It will be distributed globally by A24 and Voltage in summer 2019.

Before coming to the USA, Nattiv was a lauded director in Israel, where his first feature, STRANGERS, was in competition at the Sundance and Tribeca Film Festivals in 2008. His second feature, THE FLOOD, won the Generations prize at the Berlin Film Festival in 2012 and was nominated for six Ophir Awards, where it won Best Actor. MAGIC MEN, his third feature, premiered at Palm Springs International Film Festival in 2014, and also won the Ophir Award for Best Actor. A lover of the short form, Nattiv has been crafting award winning shorts for almost two decades. His first short film, THE FLOOD, won the top prize at Berlin in 2002, his next short STRANGERS won the Sundance Film Festival in 2006 and was short-listed for the Academy Awards® that year. His short film OFF- SIDE played over 80 festivals worldwide, including Tribeca and Locarno.

Nattiv currently lives in Los Angeles with his wife/producing partner Jaime Ray Newman, and their daughter, where they run New Native Pictures.