Ep. 27 | Diane Warren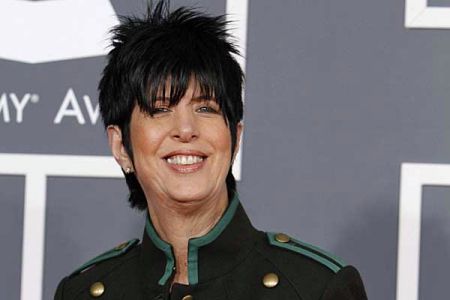 ---
Six-Time Academy Award Winning Songwriter Diane Warren joins us on The Matthew Aaron Show LIVE this Tuesday (7/19) evening starting at 6:30pm CT.
Diane will be with us to discuss her immense catalog of songs, which include BECAUSE YOU LOVED ME (Celine Dion), HOW DO I LIVE (LeeAnn Rimes) and I DON'T WANT TO MISS A THING (Aerosmith), that plus much more.
---
Show starts at 6:30pm CT (4:30pm PT / 7:30pm ET). Subscribe for free and download the show on APPLE PODCASTS. You can also listen on the go on your Android/iPhone/iPad device via SPOTIFY.
---
DIANE WARREN is considered to be one of the most prolific and successful contemporary songwriters of our time. A quick glance at her list of Top 10 Hits reveals a range of musical genres and styles so diverse it's difficult to believe the songs could have come from the same person; yet, they did. In fact, Diane continues endlessly to pour forth songs that keep climbing to the top of the charts.
Diane's songwriting talent began to develop when she was a youngster growing up in Southern California's San Fernando Valley. "I grew up on Top 40 radio; it's what I was exposed to and what attracted me," she offers. "I loved listening to my older sisters' records, people like Buddy Holly and the Beatles. But, believe it or not, I was more fascinated by the songwriters: Carole King, Leiber and Stoller, Burt Bacharach. Those were my idols," she recalls.
Her parents, however, were divided over her career choice. Diane's mother voiced clear opposition, pointing out the tremendous odds against her in such a competitive field, while her father recognized her potential and offered constant encouragement and support. He bought Diane her first guitar when she was only ten years old. By her early teens, he was taking her to meetings with Los Angeles music publishers. But, it would be a while before the rest of the world would hear Diane's music.
A decade or so later, Warren's talent and persistence finally paid off. In 1983, she began working as a staff writer for Jack White, a producer with singer Laura Branigan. White asked Warren to prepare English lyrics for a French song. Twenty-four hours later, she turned in "Solitaire," which became a Top 10 Hit for Branigan in 1983. Two years later, Warren penned "Rhythm of the Night" for DeBarge, which hit #3 on the Billboard Hot 100 Chart and #1 on the Billboard Adult Contemporary Chart. To date, she has had over 100 songs on the charts.
Since the beginning of her career, Warren has written for iconic artists such as: Aerosmith, Elton John, Tina Turner, Faith Hill, Aretha Franklin, Patti LaBelle, Eric Clapton, Celine Dion, LeAnn Rimes, Mariah Carey, Rod Stewart, and Barbra Streisand. Diane continues to work with popular acts of today, including: Lady Gaga, Beyonce, Justin Bieber, Cher, Britney Spears, The Pussycat Dolls, Carrie Underwood, Joss Stone, Natasha Bedingfield, Christina Aguilera, Enrique Iglesias, Kelly Clarkson, Keyshia Cole, Mary J. Blige, Akon, Sean Kingston, and Jennifer Hudson among many others.
Most recently, Warren is nominated for 2 GRAMMY awards in the same category - Best Song written for Visual Media. "You Haven't Seen the Last of Me" which is performed by Cher in the movie Burlesque and Justin Beiber's "Born To Be Somebody" from the movie Never Say Never.
Warren wrote the song "I Was Here" for Beyonce's record, "4,"which hit number one on the Billboard charts. Diane is also Executive Producer on Kristin Chenoweth's  country album "Some Lessons Learned." Diane wrote 5 songs for the project, including its lead single "I Want Somebody (Bitch About)." She also joined singer Fergie for AVON VOICES, the first-ever global onlinesinging and songwriting competition.
Diane won the 2011 Golden Globe Award for Best Original Song for the powerful ballad "You Haven't Seen the Last of Me," sung by Cher in the movie Burlesque, starring Cher and Christina Aguilera.
Warren wrote the showstopper "You Pulled Me Through" that Jennifer Hudson performed at the 2009 Grammy Awards.  She also wrote the song "I Didn't Know My Own Strength" for Whitney Houston, which appears, on her acclaimed latest album. PBS aired a Diane Warren Special with performances of Diane's songs by many of the stars that made them famous. Warren co-wrote the song "It's My Time" with the legendary Andrew Lloyd Webber for the international Eurovision 2009 song contest.  The song was performed by Jade Ewen and was the UK entry for Eurovision.
Warren herself agrees that she has tapped this universality of message in her songwriting. "I just love writing a great ballad, something so essential that it reaches across genres. You could almost say the best songs are 'genre-transcendent' - they translate well into a variety of styles sung by different artists." Artists around the world record Warren's songs, and she has had simultaneous hits in virtually every market.  Warner Brothers recently released a compilation of Warren's hits, called "Love Songs."  This CD generated #1 songs in most countries in Asia, and charted in the Top 5 in Japan.
Indeed, Warren's songs have transcended genre. Her #1 Adult Contemporary Hit, "If You Asked Me To," has been recorded not only by Celine Dion, but also by R&B diva, Patti LaBelle. Eight different artists, ranging from Tina Turner to Ace of Base, have recorded her song, "Don't Turn Around." Additionally, Diane's song, "How Do I Live," recorded by both Trisha Yearwood and LeAnn Rimes, was not only a #1 Hit that won Yearwood the Grammy for Best Country Vocal Performance, but also carries the distinction of being the longest-running song in the history of Billboard's Hot 100 Chart and Billboard's Country Singles Sales Chart.  Billboard Hot 100 recently listed "How Do I Live" sung by LeAnn Rimes and "Un-Break My Heart" performed by Toni Braxton within the top 10 songs of all time.
Diane's songs are featured in nearly 100 motion pictures. Her #1 Pop Hit, "I Don't Want to Miss a Thing," performed by Aerosmith for the movie ARMAGEDDON, not only received an Oscar nomination, but simultaneously hit #1 on the Country Charts with a version sung by Mark Chesnutt.  Diane also had a #1 International Hit with "Can't Fight the Moonlight," performed by LeAnn Rimes and featured in the film COYOTE UGLY. The song was re-released and more than a year later became a Top 10 Pop Hit. In fact, she penned a total of four songs featured in that film. Diane continues to diversify. She wrote her first television theme for ENTERPRISE, which was also the first theme song for the STAR TREK series. She joined forces with the band, The Cult, who recorded "Painted On My Heart" for the film GONE IN SIXTY SECONDS. A new version of "Rhythm Of The Night" was showcased in Baz Luhrmann's MOULIN ROUGE. PEARL HARBOR featured the Top 10 Hit, "There You'll Be," performed by Faith Hill. Most recently, this song reappeared in the UK top ten singles chart, seven years after its first release.  She also wrote the only original song for AMERICAN GANGSTER called "Do You Feel Me," which was sung by Anthony Hamilton. This blockbuster film opened November 2007, and starred Denzel Washington and Russell Crowe.  Diane also has a new song performed by Akon and Shontelle, in the 2009 feature film CONFESSIONS OF A SHOPAHOLIC from producer Jerry Bruckheimer for Touchstone Pictures. With such an uncanny ability to create the perfect song for any scene, whether it calls for a love ballad, a rock anthem, or an up-tempo groove, it's no wonder that Diane continues to receive accolades.
For the song, "Because You Loved Me," sung by Celine Dion in the film UP CLOSE AND PERSONAL, Diane received a GRAMMY award, as well as nominations for an Academy Award and a Golden Globe Award. Her song, "Music Of My Heart," sung by *NSYNC and Gloria Estefan for the film MUSIC OF THE HEART, was nominated for both a GRAMMY and an Academy Award. The song also won the Critics' Choice Award for Best Song from a Motion Picture.  Diane also was nominated for an Academy Award for the song, "Nothing's Gonna Stop Us Now," for the film MANNEQUIN. To date, Diane's songs have been nominated for 5 Golden Globes, 7 Academy Awards, and 11 GRAMMYs.  Diane is the recipient of Musexpo's 2014 International Person of the Year Award and The Hollywood Reporter and Billboard's inaugural Film & TV Music Career Achievement Award, which was presented in November 2008.  She has been named ASCAP's Songwriter of the Year six times (five times for Pop and one time for Country) and Billboard's Songwriter of the Year four times (one time as Hot Country Songwriter, two times as Hot Singles Songwriter, and one time as the #1 Songwriter for Pop and R&B).  Diane also received a coveted star on the Hollywood Walk of Fame, and has been inducted into the Songwriters' Hall of Fame, once again marking her place among the greatest songwriters of our time.
Diane not only is consistently asked to share her tremendous story, but also to lend her musical insight.  She was a special guest on The Oprah Winfrey Show for a program about her personal success story. Furthermore, Diane appeared as a judge on the top-rated TV show American Idol, and an entire evening was dedicated to her and her music.  She is consistently the subject of major articles in such international publications as Q Magazine, Numero, Sound on Sound, Marie Claire, among others.  In 2008, she wrote an anthem for peace for a concert in Israel performed at the Tel Aviv Opera House in honor of The Peres Center for Peace.  This event brought together over 1000 dignitaries from the international scene. In unison, Arab and Israeli children sang Diane's song of peace to an audience that included Nobel Prize laureates, statespersons, cultural celebrities from the arts and sports as well as international diplomats.
Diane's massive success as a songwriter has offered her the opportunity to support a number of charitable causes. She founded the David S. Warren Weekly Entertainment Series at the Jewish Home for the Aging, a program she established in memory of her father. She is an honorary committee member of PETA, and is a key donor to many animal rights and rescue groups, including:  In Defense of Animals, Sea Shepherd Conservation Society, In Defense of Animals, and the Lange Foundation, to name a few.
Music mogul, Clive Davis, testifies to her integrity and prolific versatility. Davis, who has relied on Warren for artists such as Toni Braxton, Whitney Houston, and Kelly Clarkson, says, "Diane is able to combine tremendous feel for melody with lyrics that deal with genuine emotions, and she is able to do it time after time."
Record producer David Foster, who frequently produces with Warren, points out that it is her tenacity and focus that explain her unprecedented success. "Without a doubt, she's the hardest-working songwriter I've ever known... She just sits there, day after day," he notes, adding, "She's truly an island, and somehow she taps into the masses. The fact that she can do it by herself is extra special. She doesn't seem to need to rely on anybody else."
Film and TV producer, Jerry Bruckheimer says, "She will move with whatever happens in the music world. I think she is on the top of her game. She listens to every song that's out there. Where she goes, the public goes."
Perhaps the key to understanding Diane's phenomenal success - the woman and her music are one and the same, no compromise.