Ep. 273 | Bruce Fretts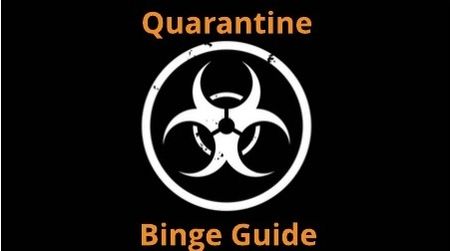 ---
New York Times TV & Film Critic Bruce Fretts joins us on The Matthew Aaron Show this Wednesday (3/19) as we broadcast from Chicago.
Our good pal Bruce makes a triumphant return to the show to give us all the low-down on what are the best TV shows & Films to binge while hunkered down in quarantine.
Subscribe for free and download the show on APPLE PODCASTS. You can also listen on the go on your Android/iPhone/iPad device via SPOTIFY & our NEW platform ANCHOR.
---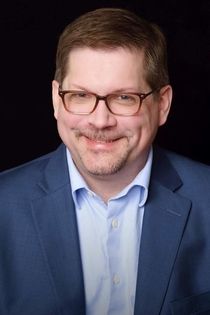 Currently Senior Articles Editor for Closer Weekly, Bruce Fretts wrote TV Guide Magazine's wildly popular "Cheers & Jeers" column for 10 years. He came to TV Guide in 2003 and penned cover stories on such shows as Elementary, Project Runway and The Daily Show with Jon Stewart.
Prior to joining TV Guide, Fretts spent 12 years at Entertainment Weekly magazine, rising from Researcher to Critic. He wrote hundreds of articles, including cover stories on such stars as Harrison Ford and Howard Stern and TV shows like Baywatch and Friends. He authored the magazine's first book, The Entertainment Weekly Seinfeld Companion, which hit best-seller lists in 1993.
A native of Arlington, Va., Fretts attended the University of Virginia. After graduation, he moved to New York City and worked as an assistant editor at American Heritage magazine, editing its first swimsuit issue. He has served as TV critic for WBGO-FM, the nation's largest jazz station, since 1999. A die-hard Mets fan, he has written for Major League Baseball's Insiders Club magazine as well as the All-Star Game and World Series programs, interviewing famous fans like Ray Romano, Denis Leary and Jimmy Fallon. He has been a contributor to Emmy Magazine for more than a decade, writing cover stories and features on Michael J. Fox, Jim Parsons, Lorne Michaels and more.
Fretts' work has also been published in the New York Times, New York Magazine's Vulture.com, Fast Company, New York Daily News, Digital Spy, DuJour Magazine, the Sundance Channel's website and RogerEbert.com.