Ep. 275 | Tzi Ma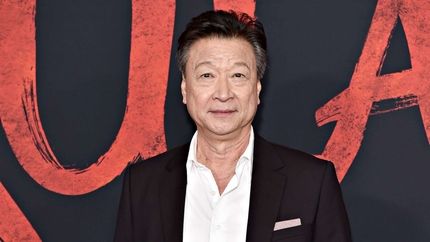 ---
Award-winning Actor Tzi Ma (Mulan, The Farewell, Rush Hour...) joins us on The Matthew Aaron Show this Tuesday (3/24) as we broadcast from Chicago.
Tzi joins us to discuss his career as one of the most prolific and versatile actors working today, his roles in the Golden Globe-nominated THE FAREWELL opposite Awkwafina, Disney's upcoming mega-budget live-action MULAN (release date delayed due to COVID-19,) the lead in Alan Yang's Netflix feature TIGERTAIL, which releases in April, the pilot remake of KUNG FU for the CW and much more.
---
---
Subscribe for free and download the show on APPLE PODCASTS. You can also listen on the go on your Android/iPhone/iPad device via SPOTIFY & our NEW platform ANCHOR.
---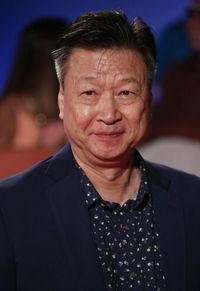 TZI MA (first name pronounced "Thi" like Thailand) was born in Hong Kong to Chinese parents, Ching Shan and Wan Chi Wong Ma.  He immigrated to the United States at a young age.  Together with 4 of his siblings Kwan, Suk Ying, Susan, Miu Ying and brother-in-law Willie, they all worked in a family owned restaurant on Staten Island, New York where he still has his elementary school friends he's in touch with.
One of the most prolific and versatile actors working today, Tzi Ma has worked alongside many of the biggest names in Hollywood. He honed his craft in many of the off-Broadway and regional theater shows, and worked with acclaimed playwright David Henry Hwang on his first two plays FOB, and The Dance and the Railroad (a play specifically written for Tzi) at the Public Theater, and with Eric Overmyer on In Perpetuity Throughout the Universe (also specifically written for Tzi) at the Hudson Guild and Baltimore Center Stage to name a few.
His first acting role on the screen was in Ullie Lommel's cult jet-set film Cocaine Cowboys alongside Jack Palance and Andy Warhol in 1978. The claim to fame for that film was that the Nassau county police department at Montauk Point mistook them for real cocaine dealers, confiscated many duffel bags of powdered sugar and production cash and held up production for several days.
Tzi starred in the Sundance breakout hit The Farewell opposite Awkwafina.  His upcoming films include playing Mulan's Father in Disney's mega budget live action version of Mulan set for release in theatres on March 27th; the lead role in Alan Yang's Netflix feature Tigertail, releasing in April, and a supporting role in Aimee Long's A Shot Through The Wall. Most recently, Tzi was cast in the upcoming remake Kung Fu pilot for The CW.
In 2017, Tzi played the male lead in the award-winning feature Meditation Park, for which he was nominated for Best Actor at the 2018 Canadian Screen Awards.   He also played the pivotal role of General Shang in Denis Villeneuve's Arrival, a film with Amy Adams which was both critically acclaimed and a box office success. From his role as Hinh, a deadly-efficient assassin and nationalist triple-agent masquerading as Michael Caine's assistant in The Quiet American, to his hilarious, lit-cigarette-swallowing take on The General in Joel and Ethan Coen's The Ladykillers, Tzi always delivers the unexpected.  Over the years, he has amassed a distinguished body of work and has come to be a household face.  Of course, audiences will always remember Tzi's Counsel/Ambassador Han from Rush Hour and Rush Hour III. His other favorite major film credits include Million Dollar Arm, Dante's Peak, Akeelah and The Bee, Chain Reaction, and Rapid Fire.
Tzi is also a firm believer in supporting indie films, particularly involving Asian-Canadian or Asian-American writers, directors, and producers. These films include Golden Gate written by David Henry Hwang, which centers around the unjust treatment of the Chinese American community during the McCarthy era; Catfish in Black Bean Sauce by writer/director Chi Muoi Lo, which tackles the lighter side of race relations, family dynamics, and love between an Asian American man and an African American woman; Red Doors by writer/director Georgia Lee - a re-imagining of Shakespeare's The Tempest in an Asian American setting; Formosa Betrayed Produced by Will Tiao, who examines the desire for Taiwanese independence springing from the "white terror" incident; #1 Serial Killer by writer/director Stanley Yung, a rare Asian American horror film; Pali Road by writer/director/producer Jonathan Lim, a psychological mystery thriller love story; Mike, Mike Tan by writer/director Aimee Long, which deals with a Chinese American cop who accidentally kills an Africa American man in the line of duty. Through their talented and diverse voices, we share with the world our stories.
Notable recurring roles on television includes, the Dragon in ABC's Once Upon a Time; General Onoda in Amazon's The Man in the High Castle; Tao in AMC's Hell on Wheels; President Lu Chi Jang in HBO's Veep; Mr. Young in Netflix's Wu Assassins, Frank/Zen Master in USA's Satisfaction; Ambassador Lu in ABC's Commander in Chief; Cheng Zhi in FOX's 24 and 24:Live Another Day; Dr. Henry Lu in CBS's City of Angels; Det. Harold Ng in ABC's NYPD BLUES; Lee Hei in CBS's Martial Law; and as Bah Bah in FOX's animated series American Dad.