Ep. 277 | CJ "Lana" Perry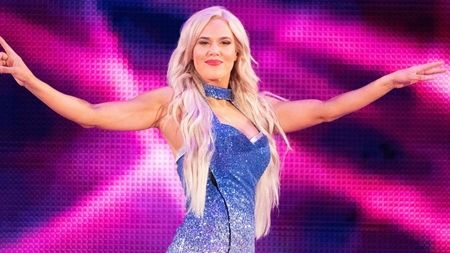 ---
WWE Superstar & Actress CJ "Lana" Perry (Other Versions of You, Soul, Pitch Perfect...) joins us on The Matthew Aaron Show this Thursday (3/26) as we broadcast from Chicago.
CJ joins us to discuss her career as a WWE SUPERSTAR, wrestling in front of no crowds in the era of CoronaVirus, WRESTLEMANIA 36, her budding acting career which includes the upcoming sci-fi action pic COSMIC SUN opposite Bruce Willis and our good pal Frank Grillo, and much more.
WRESTLEMANIA 36 begins Saturday April 4th at 7pm ET/4pm PT on the WWE NETWORK.
---
Subscribe for free and download the show on APPLE PODCASTS. You can also listen on the go on your Android/iPhone/iPad device via SPOTIFY & our NEW platform ANCHOR.
---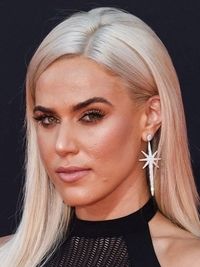 CJ PERRY (Catherine Joy Perry) was raised in the Former Soviet Union. As a youngster, she attended the Latvian National Ballet Academy & The Vaganova School where she learned from the same teachers who trained the world-famous ballet dancer Michael Barsheykov. At the young age of 10-years-old, Perry began to dance professionally with the Latvian National Opera & Ballet Theater and continued her love for ballet by traveling the world competing until the age of 17. Following her global ballet competitions, Perry moved to New York City to study and dance with the well-known group Alvin Ailey & Balley Hispanico. Perry continued her education at Florida State University (FSU) majoring in Dance with a minor in Acting and becoming an FSU Cowgirl. During her time at FSU, Perry was deemed the "most downloaded" college girl for Sprint, AT&T, Verizon and Cingular. After college she found continued professional dancing success by working with top artists such as T-Pain, Ludacris, Nelly, Powlow Da Don, Kerri Hilson, Pink and Jason Derulo.
In 2012, Perry went through a global 6-month diva search for the World Wrestling Entertainment (WWE) and in 2013 was selected out of thousands of female applicants to be one of five that were signed. During her WWE training at NXT development, Perry's character was named 'Lana the Ravishing Russian'and then partnered with her now real-life husband, character 'Alexander Rusev' (Miroslav Barnyashev).  Within three months the duo debuted on NXT TV. Under her management, Perry and Barnyashev quickly rose through the WWE ranks onto the main roster and took the character 'Rusev' on an undefeated streak helping him becoming three-time United States Champion. Perry as 'Lana' debuted as a singles competitor at Wrestlemania 32 being the first woman to ever have her first match at Wrestlemania in front of a record-breaking crowd of 101,000 people at the Dallas Cowboys' AT&T Stadium. Her debut singles match happened at "Money in the Bank" for the SmackDown title and was also the first woman in history to have her singles match debut for the title at a prestigious pay-per-view event. Perry has gone on to make history with the women of WWE by competing in the first ever Women's Royal Rumble as well as it being the main event.  She then made history again with the women of WWE by being in the first ever Wrestlemania Women's Battle Royal, competing in the high stakes "Money In The Bank" Ladder Match, and also competing in the first ever women's pay-per-view, "Evolution."
As an actress Perry has appeared in television shows such "The Game," "Banshee," "Adam Devine's House Party," "Fresh Beat Band" and "Big Time Rush." As for feature films, she has appeared in Universal's "Pitch Perfect" & "Pitch Perfect 2," WWE's"Interrogation" as FBI agent 'Becky' and a leading role in the indie"Soul," as 'Alexis.' Utilizing her passion and acting experience, Perry collaborated on the award-winning film, "Other Versions of You," as a supporting actress in the role of 'Gwyneth' and served as co-producer on the project written and directed by Motke Dapp.
Currently, you can watch Perry weekly as 'Lana' on WWE's "SmackDown"on the USA Network which is moving from cable to broadcast on FOX later this Fall.  Perry is also known for starring on E!'s hit reality series "Total Divas" during the 6th, 7thand 8thseasons which showcased 'Lana's' marriage to 'Rusev' featuring their two weddings; an American wedding in Malibu and a traditional Bulgarian wedding in Bulgaria.  Additionally, the husband and wife duo have been playable characters as 'Lana' and 'Rusev' in the video game WWE 2K since 2015; in 2018 they were featured together in national commercial spots for Snickers and Comcast.
CJ Perry has since built huge social media presence with millions of followers on her platforms and recently launched a YouTube channel with her husband featuring different web series. The couple resides in Nashville, Tennessee when not traveling the world on behalf of WWE.