Ep. 278 | Lisa Guerrero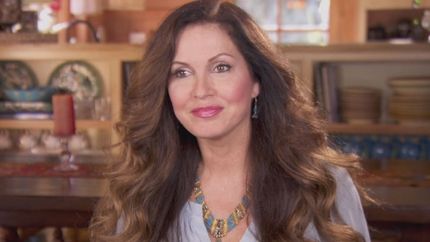 ---
Award-winning Investigative Journalist Lisa Guerrero (Inside Edition...) joins us on The Matthew Aaron Show this Friday (3/27) as we broadcast from Chicago.
Lisa joins us to discuss her career as one of the countries leading Investigative Journalists working for INSIDE EDITION. Lisa has been on the ground floor reporting on the CORONAVIRUS and the efforts to stop the spread, she's talked directly with the Doctors, Nurses, and experts on the front lines and gives us a fact-based account of exactly what is happening, the government's response, and what more needs to be done to protect ourselves.
Lisa also discusses the upcoming Presidential election, and whether JOE BIDEN or BERNIE SANDERS stand a chance.
Follow Lisa on Twitter at www.twitter.com/4lisaguerrero,
Instagram at @4lisaguerrero
YouTube channel at https://www.youtube.com/user/LGSportsChick.
If you, like us, are concerned about all the craziness going on at the moment, this is the interview you NEED to hear.
---
Subscribe for free and download the show on APPLE PODCASTS. You can also listen on the go on your Android/iPhone/iPad device via SPOTIFY & our NEW platform ANCHOR.
---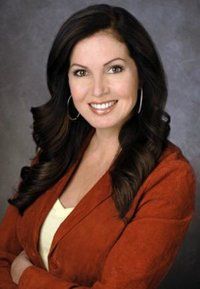 LISA GUERRERO is one of the most popular and hardworking personalities on television. As the chief investigative correspondent for INSIDE EDITION, America's top rated syndicated newsmagazine show, she travels the country covering crimes, scams, cold cases and consumer reports. Her brand of tough, confrontational reporting has made her a fan favorite and she has won eight National Headliner Awards, twice for "Best Consumer Reporting," five times for "Best Investigative Report" and once for "Best In Show" beating CNN's Anderson Cooper among notable others. She's been honored twice by The National Press Club for consumer reporting and animal abuse investigations.
Aside from the over 5 million viewers that tune into INSIDE EDITION each night, in the past year, Guerrero's investigations have racked up an additional 120 million views on YouTube. Guerrero joined INSIDE EDITION in 2006 as the West Coast correspondent covering breaking news, human interest stories and the entertainment industry.
Guerrero's reports have helped solve dozens of crimes and put criminals behind bars, they've changed legislation and company policies across the country and helped to shine a light on human sex trafficking, child abuse and cold case murders. She has also revealed to the public hundreds of scam artists, dirty politicians, cheaters and crooks. Her investigations have been profiled in Newsweek, The New York Times and The Washington Post.
Most recently, Guerrero's interview with preacher Kenneth Copeland about his use of private jets went viral worldwide and was seen by over half a billion people. She was also one of the first journalists to set foot on Jeffrey Epstein's private island since his recent arrest on sex trafficking charges.
Guerrero is also a popular keynote speaker whose platform, "Being Brave," motivates a wide range of audiences from corporate seminars to women's organizations to youth groups, with the tools to unleash their inner courage by learning her 4 Steps To Being Brave.
Most recently, Guerrero has added singer-songwriter to her accolades, after she teamed up with Grammy-nominated country singer Keith Burns to co-write and record a military-themed song, "Everybody Loves A Comeback." The collaboration was spawned by a 10-year-old $20 wager that Guerrero accepted to write a country song. In June 2019, the duo recorded the track with award-winning music producer James Stroud in Nashville.
During her "off time" from INSIDE EDITION, Guerrero has guest co-hosted "The View" and has been a special correspondent for "Dr. Phil" and "Dr. Oz," and she is also a frequent guest panelist on CNN and HLN and guest hosts KABC Radio in Los Angeles with Dr. Drew and Jillian Barberie.
Before joining INSIDE EDITION, Guerrero spent over a decade as a nationally recognized sports reporter on CBS, Fox, ABC and ESPN, having anchored and reported for dozens of shows including the wildly popular "The Best Damn Sports Show Period." She has interviewed hundreds of athletes, including Alex Rodriguez, Kobe Bryant, Brett Favre and Mia Hamm. She was the first journalist (male or female) to ask Barry Bonds, on camera, if he'd taken steroids. She has broadcast from seven Super Bowls, five World Series and four NBA national championship games as well as the World Figure Skating championships. In 2003, She was the sideline reporter for ABC's Monday Night Football and Al Michaels called the ratings increase that season "the Guerrero factor."
Guerrero is an experienced actress with guest star appearances on "Southland," "George Lopez" and "Fraiser" and she was a series regular on Aaron Spelling's "Sunset Beach." She also played herself in the Academy Award-nominated film, "Moneyball." In 2006 She served as Executive Producer on the feature film, "A Plumm Summer" (Paramount), starring Billy Baldwin and Henry Winkler. The film won numerous awards including the International Family Film Festival Top Applause Award and the Austin Film Festival's Best Family Film.
Guerrero makes her home in Southern California when not on the road doing motivational speaking or chasing bad guys for INSIDE EDITION.