Ep. 280 | Adam Rodriguez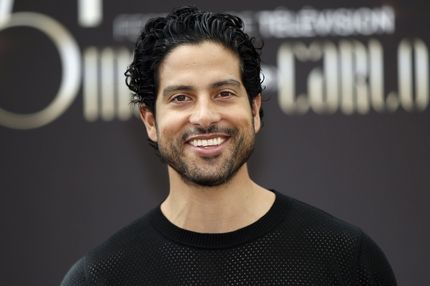 ---
Award-winning Actor Adam Rodriguez (Penny Dreadful: City of Angels, Empire, Criminal Minds, CSI: Miami, Magic Mike ...) joins us on The Matthew Aaron Show this Thursday (4/2) as we broadcast from Chicago.
Adam joins us to discuss his career, his experiences on the hit shows EMPIRE, CRIMINAL MINDS & CSI: MIAMI, his big screen turn in MAGIC MIKE & MAGIC MIKE XXL, and his lead role on the upcoming new SHOWTIME horror/thriller series PENNY DREADFUL: CITY OF ANGELS which premieres on Sunday April 26th.
STREAM 30 DAYS OF SHOWTIME FOR FREE!
A spiritual descendant of the original Penny Dreadful story set in Victorian-era London, Penny Dreadful: City of Angels opens in 1938 Los Angeles, a time and place deeply infused with social and political tension. When a grisly murder shocks the city, Detective Tiago Vega (Daniel Zovatto) and his partner Lewis Michener (Nathan Lane) become embroiled in an epic story that reflects the rich history of Los Angeles: from the building of the city's first freeways and its deep traditions of Mexican-American folklore, to the dangerous espionage actions of the Third Reich and the rise of radio evangelism. Before long, Tiago and his family are grappling with powerful forces that threaten to tear them apart.
---
Subscribe for free and download the show on APPLE PODCASTS. You can also listen on the go on your Android/iPhone/iPad device via SPOTIFY & our NEW platform ANCHOR.
---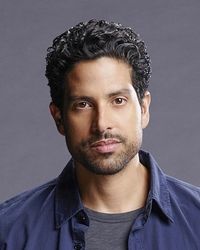 ADAM RODRIGUEZ can be seen in the highly anticipated Showtime thriller Penny Dreadful: City of Angels, premiering April 26th, 2020. Best known for his role as Eric Delko on the internationally acclaimed CBS crime drama, "CSI: Miami," was also seen recurring on the CW hit romantic comedy-drama "Jane The Virgin," playing Jane's critical writing professor. Adam starred opposite Channing Tatum in the Warner Brothers feature film MAGIC MIKE XXL, the sequel to the 2012 box-office hit MAGIC MIKE, directed by Steven Soderbergh and as 'Cookies' love interest on Fox's record-breaking series  "Empire."  

Rodriguez's previous credits include, ABOUT LAST NIGHT, which he starred alongside Michael Ealy and Paula Patton, and Tyler Perry's I CAN DO BAD ALL BY MYSELF, which won him the NAACP Image Award for Outstanding Supporting Actor in a Motion Picture.  

Rodriguez earned an ALMA Award in 2011, for his breakthrough role as Eric Delko on "CSI: Miami." He is also credited for writing and directing two episodes of the hit show. Following that, Rodriguez starred in the final season of ABC's "Ugly Betty," playing sexy, bad boy Bobby Talercio, and guest-starred on hit shows including "Necessary Roughness" and "Psych." He also landed a recurring role on the Fox comedy "The Goodwin Games" opposite Becki Newton and Scott Foley. He recently co-starred in CBS drama, "Reckless," playing the role of Preston Cruz alongside Cam Gigandet and Anna Wood and recurred on the NBC drama "The Night Shift."

A New York native, Rodriguez began his acting career with a starring role in the Steven Bochco-produced "Brooklyn South," playing Officer Hector Villanueva.  His earlier television credits include "All Souls" for UPN, WB's "Felicity" and Showtime's "Resurrection Blvd."  In 2002, he co-starred in the final season of the cult hit "Roswell."

Additionally, Rodriguez has been featured in popular music videos including Lionel Richie's, "I Call It Love" and Jennifer Lopez's breakthrough video, "If You Had My Love."

Rodriguez currently resides in Los Angeles with his family.