Ep. 283 | Mark Pellington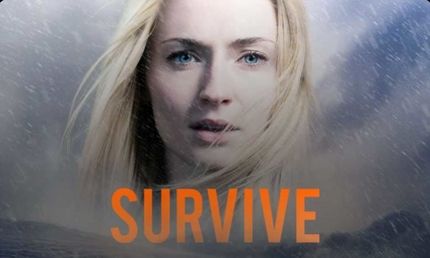 ---
Emmy Award-winning Writer/Director/Producer Mark Pellington (Survive, The Mothman Prophecies, Arlington Road...) joins us on The Matthew Aaron Show this Tuesday (4/7) as we broadcast from Chicago.
Mark joins us to discuss his new QUIBI original series SURVIVE, starring Sophie Turner & Corey Hawkins, which Mark Directed.
Launched on April 6th, Quibi is a mobile app that hosts all sorts of original short-form movies and shows — documentaries, comedies, scripted series & news programs all 10 minutes or less in length and only available on your phone.
---
Mark will also be discussing his very successful career Directing the features ARLINGTON ROAD, THE MOTHMAN PROPHECIES & THE LAST WORD, producing & directing the hit TV shows BLINDSPOT & COLD CASE as well as producing and directing music videos for some of the biggest bands including BRUCE SPRINGSTEEN, PEARL JAM, FOO FIGHTERS, DEMI LOVATO, U2, NINE INCH NAILS and a ton more.
---
Subscribe for free and download the show on APPLE PODCASTS. You can also listen on the go on your Android/iPhone/iPad device via SPOTIFY & our NEW platform ANCHOR.
---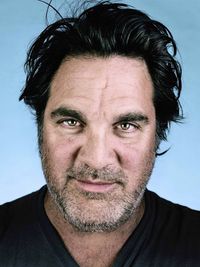 MARK PELLINGTON is a filmmaker based in Los Angeles, and is originally from Baltimore, Maryland. Upon graduation from the University of Virginia, Pellington joined MTV's award-winning On-Air Promotions Department, where he created short conceptual spots, editing original footage with found sound and images. This groundbreaking work in collage and sound/image/text juxtaposition became the primary focus of his early work, leading to the creation of an ambitious 13-part global series, "Buzz" with MTV Europe producer/director Jon Klein. Commissioned by MTV and channel 4 (UK), "Buzz" was hailed by critics as progressive, adventurous television. "Buzz" was MTV's first internationally broadcast series. It was intended to showcase and promote the influence of Burroughs' Cut-up innovations on multimedia in general through Pellington's non-linear video/audio collage direction. While at MTV, he branched out as a freelance music video director shooting clips for Information Society, Malcolm McLaren, and De La Soul. He also ventured into the art world, collaborating on text image pieces with New York gallery artist Jenny Holzer and William Burroughs. Upon completing "Buzz," Mark refined his unique personal vision through a series of TV and video projects.
Pellington became internationally recognized as one of the world's premiere music video directors. His video for Pearl Jam's "Jeremy" is one of the most popular in history, as well as one of the most honored. It earned him Best Director at the 1992 Billboard Video Music Awards, and picked up four 1993 MTV Video Music Awards, including Best Director and Video of the Year. His videos for such noted rock, pop, and rap performers as U2, Pearl Jam, Michael Jackson, Linkin Park, Foo Fighters, Bruce Springsteen, Nine Inch Nails, Alice in Chains, The Dave Matthews Band, Demi Lovato, Public Enemy, INXS, The Flaming Lips, The Fray, Jason Mraz, Cage The Elephant, Kid Rock, Band of Horses, Moby, Natasha Bedingfield, Information Society, De La Soul, and many others form a prolific and often imitated body of work. Pellington's video for INXS's "Beautiful Girl" garnered a Grammy nomination. On Jungle Brothers's "I Get A Kick Out Of You," Pellington joined Wim Wenders, Jim Jarmusch, and Jonathan Demme as one of the elite group of directors chosen for Red, Hot & Blue, a landmark AIDS special shown on ABC. Pellington brought his media manipulation techniques to stadiums around the world when he helped create the multi-screen image environment for U2's highly acclaimed "Zoo TV" tour. He also served as creative director on an experimental multi-media project for the Spanish exhibition at World Expo '92 in Seville, Spain. "The Memory Palace" was a five-screen live-action/film evocation of cyberspace made in collaboration with science fiction writer William Gibson, and musicians Brian Eno and Peter Gabriel.
Outside of the music world, Pellington develops his eye for documentary and narrative films. Words In Your Face, a half-hour film he created for PBS's prestigious series Alive From Off Center, anticipated the current appeal of spoken word poetry. A half-hour television poem, Words featured John Leguizamo, KRS-ONE and Henry Rollins. He also wrapped "Red Hot & Dance" and collaborated with Obie-award winning director David Gordon and music producer Hal Willner on a half-hour live action cartoon called "Punch and Judy Get Divorced" for PBS. He created a five-part series for PBS, "The United States of Poetry," which takes the viewer on a cross-country journey through end-of-the-century America, guided by 72 poets and spoken word artists. A kaleidoscopic portrait of America, the series captured the moment and will last as an artifact of a turbulent but hopeful time. In 1993 he created his most personal work to date, a 30-minute film for PBS, called Father's Daze, in which he comes to terms with his father's suffering from Alzheimer's disease. This intense, impressionistic diary film was screened at the Berlin, Montreal and Rotterdam Film Festivals and was praised by critics worldwide. Pellington's 1997 feature film debut, "Going All The Way," starring Jeremy Davies and Ben Affleck, debuted at the Sundance Film Festival and was released by Gramercy Pictures. Next, he directed Destination Anywhere, an experimental short film for MTV, starring Demi Moore, Whoopi Goldberg, Jon Bon Jovi and Kevin Bacon. That fall, he directed James Earl Jones in an episode of the dramatic television series Homicide. Pellington also created the opening title sequence for the acclaimed television series. He next directed his second feature film, Arlington Road. Screen Gems released the controversial political thriller, starring Jeff Bridges and Tim Robbins, in the summer of 1999. Following the release of Arlington Road, Pellington was honored with a Lifetime Achievement Award by the Music Video Producers' Association. He stayed true to his documentary and experimental roots when he directed Of Time and Memory, an impressionistic adaptation of Don Snyder's novel. The half hour lyrical documentary depicts Snyder's struggle to reconstruct the identity of his mother, who died shortly after his birth. The film aired on the Independent Film Channel in the spring of 2002. Pellington's third feature, the cult favorite The Mothman Prophecies, arrived in the winter of 2002. A cerebral, paranormal thriller, Mothman starred Richard Gere, Laura Linney, Alan Bates and Debra Messing. That fall, he directed "Lonesome Day," Bruce Springsteen's premiere video from his acclaimed album, The Rising. Other video highlights included clips for Nine Inch Nails, Kings of Leon and Dave Matthews.
In the spring of 2003, Mark moves into the world of network television. He directed the pilot episode of CBS' Cold Case, a one-hour series Executive Produced by Jerry Bruckheimer. He served as a Consulting Producer overseeing the visual look of the top rated show for 4 years. A highlight was the January '06 episode entitled "8 Years" in which Cold Case producers were able to license nine Bruce Springsteen songs. Springsteen very rarely licenses his music and his relationship with Mark was an integral part of his decision. In 2005, his video for The Foo Fighters' "Best of You" was nominated for two prestigious awards: Best Rock Video and Best Editing, at the MTV Music Awards. That year, Pellington also Executive Produced a documentary called "Our Town" by director Scott Kennedy. It was nominated for an Independent Spirit Award. He continued to work commercially, shooting campaigns for Subaru, Lowe's, Honda and Cingular – a collaboration with Savion Glover. In 2006, Mark traveled to South America to direct the U2 3D concert film. A longtime collaborator with Bono and U2, Pellington and co-director, Catherine Owens, broke new cinematic ground for both cameras and technology. The film was released in 3D in theaters and IMAX.  U2 3D was the first digital 3D, multi-camera, real-time production, which reflects the band's long-standing embrace of technology, its recognition that digital 3D isn't a developing platform – it's fully here – and its belief that "U2 3D" has the potential to be as revolutionary for digital 3D as "The Jazz Singer" was for talkies. Marrying advanced digital 3D imagery and 5.1 Surround Sound with the unique excitement of a live U2 concert, U2 3D takes viewers on an extraordinary cinematic journey, a quantum leap beyond traditional concert films. The film portrays the passionate reactions of 80,000 fans from nine digital 3D camera systems as well as the exuberant on-stage dynamic between U2's Bono, The Edge, Adam Clayton and Larry Mullen Jr, as they excite and inspire their massive audience. 2007 included the video for The Fray's "How To Save A Life," which was awarded Adult Contemporary Video of the Year by the MVPA. In the summer of 2007, Pellington directed his fourth feature, "Henry Poole Is Here." A personal, uplifting story about hope and faith, the film starred Luke Wilson, Radha Mitchell, and Adriana Barraza. It premiered at the Sundance Film Festival and was released by Overture Films in 2008. In early 2009, Pellington directed the CBS pilot, BACK, an intense mystery featuring Skeet Ulrich as a man returning home after disappearing in the tragedy of 9-11.
Pellington continued his legacy with a trio of artistic videos, for indie-rock sensation Alpha Rev, Grammy-nominated mainstay Moby, and Grammy winners The Fray. His video "Skyscraper" for Demi Lovato won the MTV award for Best Video With A Message in 2012. Other award winning videos for Kid Rock, Michael Jackson, and Jason Mraz, further cemented his reputation as a master stylist. Mark's 5th feature film was "I Melt With You," starring Thomas Jane, Jeremy Piven, Rob Lowe, and Christian McKay as four friends who make a life-altering pact in college and are forced to confront it 25 years later. This controversial and daring film premiered at the 2011 Sundance Film Festival and was released by Magnolia Pictures later that year. In 2012, he directed the pilot, "Red Widow" starring Radha Mitchell and written by Melissa Rosenberg about one woman's dangerous journey into the world of organized crime. The show aired on ABC in March 2013. Also in Fall 2012, NBC and Bruckheimer TV again teamed with Pellington to produce the pilot "Secret Lives of Husbands and Wives" written by Sasha Penn. In 2013, Pellington paired with Fox Studios and Homeland's Howard Gordon, Alex Gansa, and Alex Cary to direct the CBS pilot "Anatomy of Violence" starring Skeet Ulrich and Amber Tamblyn about a maverick FBI criminal psychiatrist with an expertise in sociopaths. Always searching to explore new narrative directions and experimental digital content avenues, 2014 was creatively fertile, with the digital release on iTunes of LONE, Pellington's strikingly ambitious 57-minute abstract music film for the musical artist, Chelsea Wolfe. He also continued directing high-end commercials for GMC and United Health and award winning music videos for Bear Hands, Cage the Elephant, Linkin Park and a new series of evocative gun control PSA short films. In addition, Pellington received exposure for his 10-minute short film HONESTY, based on a David Whyte poem. The end of the year saw Pellington direct COCAINE COWBOYS, a pilot for the TNT Network written by Michelle Ashford and produced by Jerry Bruckheimer and Michael Bay. The beginning of 2015 saw the creation of Pellington's latest TV success. BLINDSPOT, an action thriller for NBC, produced by Greg Berlanti, was a high profile pilot, which is now a successful TV series. Pellington remained as an Executive Producer for the first season as well as directing 3 additional episodes. The series has continued its growth and has begun shooting season two in 2016 with Pellington still as an Executive Producer. While Pellington had a busy year in television he continued his passion in directing compelling music videos. These included directing grammy-nominated band Silversun Pickups for their single "Nightlight," hard rock band Three Days Grace for their single "Human Race," and an up and coming Norwegian pop talent MIIA for her international hit "Dynasty."
Pellington began 2016 with his 6th feature film, THE LAST WORD starring Shirley MacLaine and Amanda Seyfried. The Last Word is a crowd-pleasing drama/comedy produced by Myriad Pictures and premiering at the 2017 Sundance Film Festival. It was theatrically distributed by Bleecker Street with a release in March 2017. The end of the year saw the completion of Pellington's latest film, the meditative drama NOSTALGIA, starring Jon Hamm, Ellen Burstyn, Bruce Dern, Catherine Keener, Nick Offerman, Amber Tamlyn, John Ortiz and James Legros. The film will be released in December 2017 by Bleecker Street. The summer also brought Pellington in on director of an exciting Aston Martin/Tom Brady branded content film, and the development of several new film and TV ideas. The goal for Pellington is to focus on creating meaningful and thought provoking work in all platforms, and continue collaborating with artists to produce personal digital content. Mark Pellington develops features, television projects, and content for the digital arena. In the summer of 2017, he signed on with Washington Square Films. He is currently in early pre-production on CLANG, his most ambitious feature.
In early 2018, Pellington returned to NBC to direct THE ENEMY WITHIN, a pilot starring Jennifer Carpenter and Morris Chestnut, which was picked up for the fall season. He also shot an 11-minute music film for the Grammy Award-winning band Imagine Dragons new single "Next to Me."  Pellington teamed up again with pop superstar Demi Lovato to direct the music video for her song "Tell Me You Love Me." He just wrapped production in Miami on a music video for Damian Marley.
Leaning again into his love of the experimental, Pellington directed an art film called FLY for Minnesota noise masters LOW, as well as a series of commercials for clients including ITVS.