Ep. 286 | Michael J. Weithorn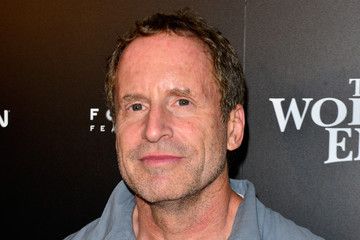 ---
Emmy-Winning Writer/Producer/Director Michael J. Weithorn (Weird Loners, A Little Help, The King of Queens…) joins us on The Matthew Aaron Show this Monday (4/13) as we broadcast from Chicago.
Michael makes his third appearance on the show to talk about what he is doing during self-isolation, what he expects (or doesn't expect) the business to look like after the age of Corona, we even talk about our mutual pal Bruce Fretts and how Bruce lifted the spirits in the King Of Queens writers room.
Subscribe for free and download the show on APPLE PODCASTS. You can also listen on the go on your Android/iPhone/iPad device via SPOTIFY & our NEW platform ANCHOR.
---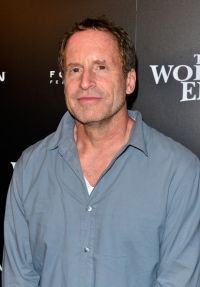 MICHAEL J. WEITHORN co-created and served as executive producer on the hit comedy "The King of Queens" from 1998-2007. He previously created and executive-produced the FOX comedies "Ned & Stacey" and "True Colors." With Ralph Farquhar, he created and executive-produced the FOX drama "South Central." He also created and executive-produced the network comedy "The Pursuit of Happiness."
Weithorn's freelance writing credits include multiple sketches for "The Tracey Ullman Show," an episode of "The Wonder Years" (for which he earned an Emmy Award nomination in 1989) and an episode of "Cheers" (for which he won the 1984 Writers Guild of America Award).
He also spent four years writing and producing "Family Ties." He received three Emmy Award nominations for producing, and another Emmy Award nomination for writing the two-part 1985-86 season premiere, "The Real Thing."
More recently, Weithorn co-created the animated web series "Baxter and McGuire," which was nominated for an Internet Emmy Award in 2007.
In 2010, Weithorn wrote and directed the indie feature "A Little Help," starring Jenna Fischer, Chris O'Donnell, Rob Benedict, Brooke Smith, Ron Leibman and Leslie Ann Warren.
In 2013, Weithorn directed and co-produced (with Rob Benedict) the short film "The Sidekick," starring Benedict, Ron Livingston, Lizzy Caplan, Martin Starr and Jordan Peele.  The film will be available Feb. 3, 2015, on iTunes and Amazon.
During the 2013-14 television season, Weithorn served as consulting producer for "The Goldbergs," writing two episodes.
A native of Queens, NY, Weithorn earned a B.A. in political science from Swarthmore College in 1978, then taught history in Los Angeles high schools for three years, before breaking into the field of comedy writing.
He resides in Los Angeles.