Ep. 31 | Kira Soltanovich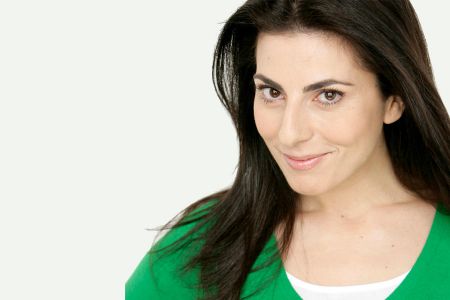 ---
Comedian/Actress Kira Soltanovich (The Tonight Show with Jay Leno, Girls Behaving Badly...) joins us on The Matthew Aaron Show LIVE this Wednesday (7/27) evening starting at 8:30pm CT.
Kira will be with us to discuss how she got her start in comedy and much more.
---
Show starts at 8:30pm CT (6:30pm PT / 9:30pm ET). Subscribe for free and download the show on APPLE PODCASTS. You can also listen on the go on your Android/iPhone/iPad device via SPOTIFY.
---
KIRA SOLTANOVICH, a staple on the comedy scene for over a decade, has worked in the entertainment world as a writer, actor and producer. Her first television option was with New Line Television for the hybrid comedy, Were You not Scott Baio? which she created with her writing partner.
Currently, you can catch her on Showtime in the critically acclaimed comedy special Hot Tamales Live. Recently Kira shot her own half hour comedy special for the Showtime network called Here Comes Trouble.
She was a recurring character on The Tonight Show with Jay Leno as the voice of "The Phony Photo Booth." And she is a joke writer for the comedy legend Joan Rivers on the TV Land hit How did You Get So Rich?
A Series Regular for four seasons on the Oxygen and nationally syndicated show, Girls Behaving Badly, she has also appeared as a sketch player on such shows as a Jimmy Kimmel Live and Fresh Baked Videos on Spike. And also, listen for Kira as the voice of "Carla", in the animated series, Iggy Cool. You can catch her on two FOX shows, Red Eye and Reality Binge
Currently, Kira can be seen as a Series Regular on Trapped in TV Guide for the TV Guide Channel, and she recently performed in The World Stands Up for the BBC. She has shot several pilots this year for Comedy Central, The Food Network and VH1, including a brand new Celebrity, Sports and Entertainment pilot called "Box Seat" with Dennis Rodman and Jose Conseco. Kira has hosted shows on FOX, E!, and VH1. She headlines clubs and colleges, and tours the world entertaining troops in USO shows.
Kira has performed in a myriad of comedy competitions and festivals, including Last Comic Standing, The Cape Town International Comedy Festival, Comedy Central Laugh Riots, and at the prestigious Just For Laughs Comedy Festival in Montreal.