Ep. 33 | Betsy Brandt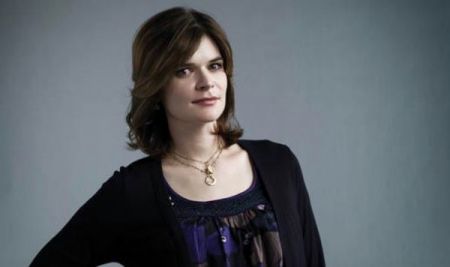 ---
Actress Betsy Brandt (Breaking Bad, Without a Trace, ER...) joins us on The Matthew Aaron Show LIVE this Tuesday (8/2) evening starting at 8:30pm CT.
Betsy joins us to discuss her role on the hit FX series BREAKING BAD.
---
Show starts at 8:30pm CT (6:30pm PT / 9:30pm ET). Subscribe for free and download the show on APPLE PODCASTS. You can also listen on the go on your Android/iPhone/iPad device via SPOTIFY.
---
BETSY BRANDT is well-known to television audiences and this fall will star as Michael J. Fox's tough-yet-loyal wife in NBC's highly anticipated new comedy tentatively called The Henrys.
On television, Brandt has enjoyed multiple guest appearances on popular shows such as ABC's Private Practice and Boston Legal; CBS's "CSI: Crime Scene Investigation" and NCIS; NBC's hit drama Parenthood and ER; and USA Network's Fairly Legal. She was also a recurring guest star on CBS's Without a Trace, playing Libby Coulter.
In the summer of 2012, Brandt appeared in director Steven Soderbergh's blockbuster feature Magic Mike, alongside Channing Tatum, Alex Pettyfer, Matthew McConaughey, Olivia Munn and Matt Bomer. Previously, Brandt starred in the independent features Jeremy Fink and the Meaning of Life, Shelf Life and Memphis Bound...and Gagged and Confidence, which Variety called a "whip smart" film that "taps into a fresh source for American comedy."
Brandt has never lost her love of theater and in the fall of 2011 portrayed Holly in the West Coast premiere of Geoffrey Nauffts' Tony-nominated Next Fall at the Geffen Playhouse in Los Angeles. She originated the role of Mary in award-winner Julia Cho's The Language Archive in its world premiere at South Coast Repertory. She also starred in the world premiere of Beth Henley's Ridiculous Fraud, Much Ado About Nothing for the Arizona Theatre Company, Control+Alt+Delete for the San Jose Repertory Theatre, Truth and Beauty for South Coast Repertory, and Thirst at the American Conservatory Theater.
Brandt studied theater with the Moscow Art Theater School at Harvard and the Royal Scottish Academy of Music and Drama. She earned her BFA in Acting at Illinois Urbana-Champaign.
A native of Bay City, MI, Brandt now lives in Los Angeles with her husband and two children.