Ep. 34 | Shelly Liebowitz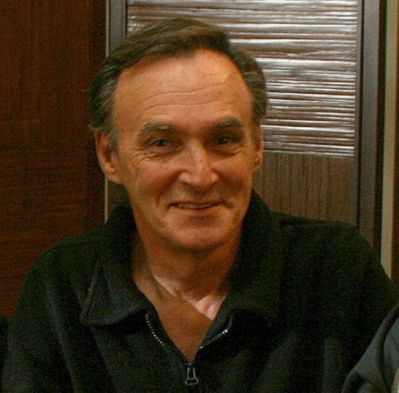 ---
Music Producer Shelly Liebowitz joins us on The Matthew Aaron Show LIVE this Wednesday (8/3) evening starting at 8:30pm CT.
Shelly will be with us to share more great stories from some of the acts he's worked with over the years you may have heard of, The Rat Pack, Judy Garland, Ella Fitzgerald, Sammy Davis Jr., etc.
---
Show starts at 8:30pm CT (6:30pm PT / 9:30pm ET). Subscribe for free and download the show on APPLE PODCASTS. You can also listen on the go on your Android/iPhone/iPad device via SPOTIFY.
---
SHELLY LIEBOWITZ is a veteran of more than 40 years in the entertainment industry, Liebowitz has a very diversified background including experience as a performer, writer, director, record promoter, record producer, personal manager and as an executive at recording and publishing companies.
During the early sixties, when he was a teenager, Liebowitz attended his first recording session. That event set the tone for the rest of his life. Liebowitz left Julliard and began spending much of his time at studios in New York City at recording sessions for top artists watching and learning the process. He then began writing songs and joined "The Phantoms" (guitar and vocals), a group with a strong following in the New York City area. He soon realized that his strength was not in performing and decided to pursue the business side of the industry beginning in record promotion. Liebowitz worked for several labels in promotion including Canadian American and Roulette, and later in the A & R departments, learning all that he could about the business and in the seventies began producing records, concerts, live shows and later managing artists. It was during this time that Liebowitz began his relationship with Count Basie who introduced him to Sammy Davis Jr who Liebowitz would work with through Davis's life. Basie also introduced Liebowitz to Ella Fitzgerald and the pair worked on several projects over the years. The owner of Roulette had Liebowitz working with Basie as well as the top acts at the label. In addition to the label acts Liebowitz worked with top jazz acts (Miles Davis, Sarah Vaughan, Carmen McRae) and other rock acts (Frankie Avalon, The Coasters, The Shangri-Las, The Rolling Stones). Liebowitz worked with the Rat Pack (Frank Sinatra, Dean Martin and Sammy Davis Jr) in Las Vegas twice during that period. After leaving Roulette he worked for Columbia and then Capitol Records.
In 1978 he was appointed Vice-President of East Coast Operations for Capitol Productions, a management company that represented more than 100 singers, musical groups, songwriters and actors. Additionally, during this period he wrote and directed two sitcom television pilots for NBC (Anything Goes and Just For Laughs), neither of which were picked up. Late in 1978 he worked with Harry Nilsson and John Lennon on a few projects both professionally and personally.
In 1980 he left Capitol and formed Belvedere Records signing new artists plus a few that he had previously managed including Steve Rankin and The Clash. The label released recordings by both rock and country groups, had a few minor hits and a growing roster. He was the label's President, record producer, directed several music videos and started a music publishing company division to foster young songwriters. It was during this time that he donated his services and talents to help out on two tribute shows at Radio City Music Hall for the Black Music Association: "To Basie With Love" (a tribute to Count Basie - 1982) and "Miles Ahead" (a tribute to Miles Davis - 1983), both shows were fund raising events for the BMA's musical scholarship fund. Liebowitz also produced several benefit concerts for many other causes in and around the New York area. In the mid 80's he sold Belvedere and concentrated on producing shows, records, concerts and managing talent.
In 1986 Liebowitz moved to Florida and formed Creative Media, a company with talent management, video, advertising and production divisions. Once again his roster of clients became impressive and he continued to produce benefits, concerts and recordings. At this time he signed new talent such as The Johnson Boys, Darrell Chambers, Kim Hoyer, Da Boyz and Sandro. Liebowitz produced a benefit concert for the Artificial Reef Foundation which has become an annual event called "The Coconuts Festival". In the aftermath of Hurricane Andrew, Liebowitz quickly put his talents to work and co-produced a music video for the Florida Hurricane Relief Fund utilizing the classic song "You'll Never Walk Alone" featuring one of his recording artists, Darrell Chambers. The filming took place the day after the hurricane in the most devastated areas with the help of the Governor's office. Liebowitz also worked with The Guess Who, Blues Image and Iron Butterfly during this time. In 1996 as a consultant for The International Jazz Hall of Fame, Liebowitz assisted in the arranging for the host (Steve Allen) and several presenters and sponsors for the IJHF's Inductions Ceremonies.
Liebowitz has licensed recordings worldwide and has marketed recordings via the Internet, Direct Response Television Advertising and acts as a consultant to several music industry companies. In 1998 Liebowitz relocated to southern California and, for a short time, was a consultant to the Genesis Group.
Mr. Liebowitz is currently the President & CEO of SRI Label Group and he was the Executive Producer of "Judy, Frank & Dean" a pledge drive Special for PBS Television stations nationwide and Executive In charge Of Music Clearances for "Let's Do It Again" also for PBS Television. He also produced "Friends And Family", an all star duets CD for Ray Brown Jr. wtih guests Jane Monheit, Melba Moore, James Moody, Maria Muldaur, Dr. John, Dionne Warwick, Freda Payne, Sophie B. Hawkins, Paul Williams, Haylee, Dr. Lonnie Smith, Dave Somerville, Kim Hoyer, Sally Kellerman, David "Fathead" Newman and Terry Gibbs.