Ep. 35 | Ken Campbell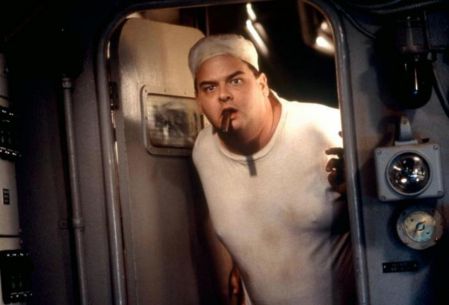 ---
Actor/Comedian Ken Campbell (Armageddon,Groundhog Day, Home Alone...) joins us on The Matthew Aaron Show LIVE this Thursday (8/4) evening starting at 8:30pm CT.
Ken will be with us to discuss his career and much more.
---
Show starts at 8:30pm CT (6:30pm PT / 9:30pm ET). Subscribe for free and download the show on APPLE PODCASTS. You can also listen on the go on your Android/iPhone/iPad device via SPOTIFY.
---
KEN CAMPBELL is an American television and voice actor. Ken Attended York High School in Elmhurst, Illinois.
Campbell had a small part in Home Alone. He played "Animal" on the experimental Fox TV series Herman's Head, as well as Buckman in the 1996 movie Down Periscope. He appeared in the Seinfeld episode "The Seven", where he played Ken, the husband of Susan's first cousin, Carrie. He played "Bruce", the owner of an ominous bookstore in the 1997 Disney Channel film, Under Wraps. He appeared as oil driller Max Lennert in the film Armageddon, as the nice man in the hall in Groundhog Day, and was also the voice of Baby Bob in the series Baby Bob and a series of Quiznos commercials that first aired in 2005.
Campbell was the voice of the beaver Gordon in the Canadian Bell Mobility phone commercials. He also now serves as one of the imaging voices for Cleveland, Ohio adult hits station WHLK "106.5 The Lake."