Ep. 36 | Missi Pyle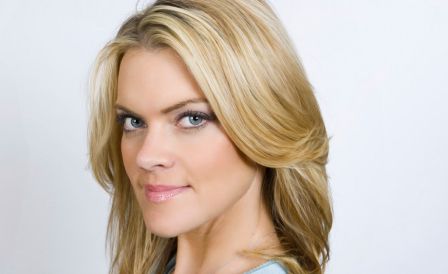 ---
Actress/Musician Missi Pyle (Bringing Down the House, Dodgeball, Galaxy Quest...) joins us on The Matthew Aaron Show LIVE this Tuesday (8/9) evening starting at 8:30pm CT.
Missi will be with us to discuss her career and much more.
---
Show starts at 8:30pm CT (6:30pm PT / 9:30pm ET). Subscribe for free and download the show on APPLE PODCASTS. You can also listen on the go on your Android/iPhone/iPad device via SPOTIFY.
---
MISSI PYLE was born on November 16, 1972 as Andrea Kay Pyle in Houston, Texas and was raised in Memphis, Tennessee. The daughter of Linda and Frank Pyle, she has four older siblings, sisters Debbie and Julie, and brothers Sam and Paul. Pyle attended the North Carolina School of the Arts and graduated in 1995. Since then, Pyle has had a significant career in many films and television series. She has also established in parallel a singing career as a member of the band Smith & Pyle with actress Shawnee Smith.
Pyle has started an acting career playing a minor role in comedy film As Good as It Gets (1997) starring Jack Nicholson and Helen Hunt. Her following notable roles were in science fiction parody film Galaxy Quest (1999), Home Alone 4 (2002) where she played her first role as a villain, Tim Burton films Big Fish (2003) and Charlie and the Chocolate Factory (2005) starring Johnny Depp and Christopher Lee, Just My Luck (2006) starring Lindsay Lohan, and Soccer Mom (2008) where she had a double role. Pyle has also played guest roles in many television series such as Mad About You (1992) also starring Helen Hunt, Frasier (1993), Friends (1994) in the episode "The One with Ross's Teeth", Ally McBeal (1997), three episodes of Two and a Half Men (2003), three episodes of Boston Legal (2004), Grey's Anatomy (2005), two episodes Heroes (2006) and two episodes of The Mentalist (2008). Pyle is also an occasional voice actress, and has voiced characters in one episode of series Family Guy (1999) and two episodes of American Dad! (2005).
Pyle began a career as a singer when she met Shawnee Smith in 2007 while filming an ABC comedy pilot. Pyle stated that her dream was to be in a rock band, and Smith gave her the opportunity by creating the country-rock band Smith & Pyle in Los Angeles, California. Their debut album "It's OK to Be Happy" was recorded in Joshua Tree, California and was released in 2008 under their own record label when they became business partners. Their first live performance was in Texas on January 18, 2008 and since then, the band performed in many other states, especially in West Virginia, until May 29, 2010 in California. In 2011, the actresses officially disbanded before their second album was completed.