Ep. 37 | Tim Gibbons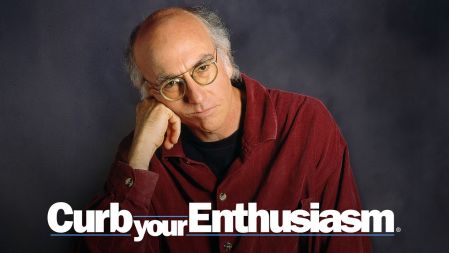 ---
Six-Time Emmy Nominated Producer Tim Gibbons (Curb Your Enthusiasm, The Jamie Kennedy Experiment...) joins us on The Matthew Aaron Show LIVE this Wednesday (8/10) evening starting at 8:30pm CT.
Tim will be with us to discuss his successful career as a producer, including his current stint as Executive Producer of the his HBO comedy series CURB YOUR ENTHUSIASM.
---
Show starts at 8:30pm CT (6:30pm PT / 9:30pm ET). Subscribe for free and download the show on APPLE PODCASTS. You can also listen on the go on your Android/iPhone/iPad device via SPOTIFY.

---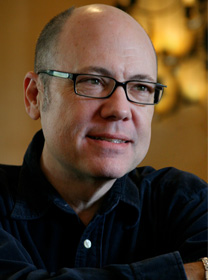 TIM GIBBONS, multiple award-winning television and film Producer, Director and Writer, has a career spanning more than 30 years, working in every genre from comedy to drama, variety, specials, reality, movies and more.
Currently, he's Executive Producer of HBO's comedy "Curb Your Enthusiasm" (which he's been on for more than a decade), as well as Executive Producer for the upcoming BET single-camera comedy series "Real Husbands of Hollywood", starring comedian Kevin Hart. In addition, he's also Executive Producer and Director of NBC's reality comedy series "Betty White's Off Their Rockers".
Gibbons also sold and is writing an untitled drama pilot for Lifetime. In addition to Curb, over the last decade he co-executive produced HBO's single camera comedy, "The Unsuccessful Thug", executive produced and directed of A&E's hidden camera reality series, "Spying on Myself", and produced the pilot for HBO's comedy, "The Comeback", starring Lisa Kudrow.
Before Curb, he was Producer and Director of the hidden camera sketch comedy series "The Jamie Kennedy Experiment", and was Supervising Producer and Director for "Ripley's Believe It or Not!", on which he traveled all around the world.
In 1998, Gibbons developed, pitched and sold the film "In the Company of Spies" to Paramount Pictures, which he co-executive produced. Starring Tom Berenger and Ron Silver, it aired on Showtime as a backdoor pilot. Gibbons was the first producer to gain full CIA cooperation for a film production, including filming at their Langley, Virginia headquarters (using CIA personnel as extras), where the world premiere also took place.
Gibbons' impressive awards list includes a Golden Globe, two Producers Guild of America's Danny Thomas Producer of the Year awards, three DGA awards, the Monte-Carlo Television Festival's Outstanding Producer of the Year (Comedy), plus numerous other awards. He has also been nominated for six primetime Emmys for Best Comedy, and served twice at the Monte-Carlo Television Festival as a juror.
In 2009 the Producers Guild of America awarded him the Charles FitzSimons Award for "extraordinary and long-standing contributions" to the PGA, for which he received honorary lifetime membership to the Guild. He serves on its National Board of Directors (since 2001), and is a former co-president (along with Kathleen Kennedy). He was former Chairman of the American Association of Producers, and was instrumental in the merger of the AAP and the PGA in 2001. He is also the senior Governor (representing producers) at the Academy of Television Arts & Sciences (Emmys), for which he's also served on the Executive Committee.
Gibbons started his career in television in 1976 with four years at Dick Clark Productions, and has worked on more than 130 productions, including four years as Executive in Charge of Production for Lorimar/Telepictures. Along the way, he worked on "Ronald Reagan's 1981 Inauguration", NBC's "Real People" (shot all over the country), many reality, syndicated, music, and concert shows, and was the Associate Producer for the 1992 "Warner Bros Celebration of Tradition" (for Executive Producers David Wolper and Steven Spielberg).
He's a computer/tech geek, has thousands of followers on both Twitter (he's has a "verified" account!) and Facebook, and is an early adopter of new technology and fancy, expensive little gadgets.