Ep. 39 | Deana Martin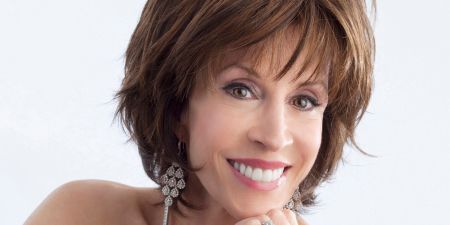 ---
Singer/Author Deana Martin joins us on The Matthew Aaron Show LIVE this Tuesday (8/16) evening starting at 6:30pm CT.
Deana will be with us to discuss her musical career and following in the footsteps of her famous father Dean Martin.
---
Show starts at 6:30pm CT (4:30pm PT / 7:30pm ET). Subscribe for free and download the show on APPLE PODCASTS. You can also listen on the go on your Android/iPhone/iPad device via SPOTIFY.
---
DEANA MARTIN is an influential American singer, actor and performer and the very proud daughter of iconic entertainer, Dean Martin.
Deana achieved success early in her career in films, theater and television, then quickly added to her repertoire — recording artist, best-selling author, nationally syndicated radio host, licensed pilot, and business entrepreneur.
In 2004 Deana broke new ground as an author with her best-selling memoir "Memories Are Made of This, Dean Martin Through His Daughters Eye's"
In 2005, after Deana completed her sold-out "Deana Sings Dino" international concert tour, she was eager to return to the studio and record a new album. In 2006, Deana released "Memories Are Made Of This," her top–selling CD of Standards and Jazz. It remained on the Top 10 charts for over 40 weeks. Deana then launched her phenomenally successful "Memories Are Made Of This" international concert tour.
2008 found Deana at Capitol Studios, in Hollywood, California, working on her next album. In the summer of 2009, Deana released her newest CD "Volare" and opened on the Billboard Heat Seeker chart at #7, Billboard's Top Jazz Albums chart at #22, and on iTunes Top 10 chart. Deana loved working at Capitol Studios where she collaborated on this project with legendary multi-Grammy Award-winning engineer Al Schmitt, and her producer John Griffeth.
Following the release of her new album, Deana will embark on the international "Volare Concert Tour."
Deana's desire to continue her father's legacy and support of children's charitable causes led to her being the driving force behind the annual Dean Martin Festival. All proceeds from this event fund the Dean Martin Music Scholarships.
Ms. Martin proudly announced that her book, "Memories Are Made Of This, Dean Martin Through His Daughter's Eyes" is being made into a movie, directed by actor Joe Mantegna with screenplay written by actor/writer/television host Bonnie Hunt and staring Jennifer Love Hewitt.
Deana and her husband John Griffeth divide their time between Beverly Hills, CA and Branson, MO.