Ep. 40 | Sam Simon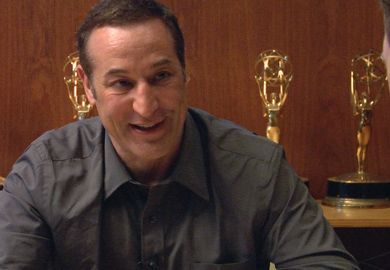 ---
9 time Emmy Winning Producer/Writer/Director Sam Simon (The Simpsons, Taxi, Cheers...) joins us on The Matthew Aaron Show LIVE this Wednesday (8/17) evening starting at 8:30pm CT.
Sam will be discussing his very successful television career as well as THE SAME SIMON FOUNDATION.
---
Show starts at 8:30pm CT (6:30pm PT / 9:30pm ET). Subscribe for free and download the show on APPLE PODCASTS. You can also listen on the go on your Android/iPhone/iPad device via SPOTIFY.
---
SAM SIMON is most famous for developing "The Simpsons" in 1989. Until 1993, he produced the show and co-wrote several episodes. He's credited with assembling the show's first writing team and establishing its tone. The series is the longest-running sitcom in American history. Other shows Simon produced include "The Drew Carey Show," "Taxi, and "Cheers."