Ep. 41 | Gary Valentine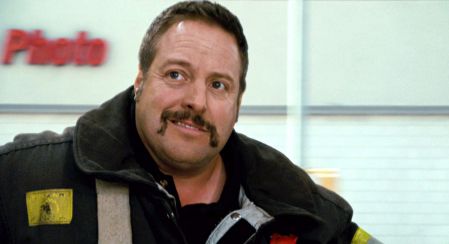 ---
Actor/Comedian Gary Valentine (Stuck on You, I Now Pronounce You Chuck & Larry, Paul Blart: Mall Cop...) joins us on The Matthew Aaron Show LIVE this Thursday (8/18) evening starting at 8:30pm CT.
GARY will be with us to discuss his career and much more.
---
Show starts at 8:30pm CT (6:30pm PT / 9:30pm ET). Subscribe for free and download the show on APPLE PODCASTS. You can also listen on the go on your Android/iPhone/iPad device via SPOTIFY.
---
GARY VALENTINE was born Gary Joseph Knipfing in Mineola, New York, to Janet, an office worker, and Joseph Valentine Knipfing, Jr., an insurance agency owner. His brother is actor Kevin James. He has German ancestry.
Valentine got his start in show business on the stand up comedy stage. After an appearance at the Montreal Comedy Festival, he left his native New York for heavier traffic in Los Angeles. There, he quickly landed spots on various talk shows including, The Late Late Show with Craig Kilborn, Late Night with Conan O'Brien and the Tonight Show with Jay Leno, among others. He's been headlining comedy clubs and theaters for the past fifteen years.
GV is best know for his nine seasons as "Cousin Danny" on the hit CBS sitcom, The King of Queens. As well as appearing on screen, he co-wrote a few episodes, which he claims....are the best. Elsewhere on the small screen, he notably appeared on the television show Men of a Certain Age, which was written and directed by Ray Romano, and met with critical acclaim. Prior to his run on the series, he starred in his own half hour special on Comedy Central along with hosting The X Show on FX.
On the big screen, Gary has worked alongside such Hollywood heavyweights as Matt Damon and Greg Kinnear (Stuck on You), and Adam Sandler (I Now Pronounce You Chuck and Larry). In addition to a number of specials for the Comedy Central Network, as well as a cameo in Jerry Seinfeld's lauded documentary, Comedian, he can be seen in such films as Paul Blart: Mall Cop, Zookeeper, and Poolboy: Drowning Out the Fury, along with the independent short Alive 'n' Kickin.
More recently, he makes occasional appearances as a round table comedian on the popular E! Network late-night talk show Chelsea Lately, and also takes part in the Dusty Peacock web series on Crackle (crackle.com).