Ep. 43 | Brandon Quinn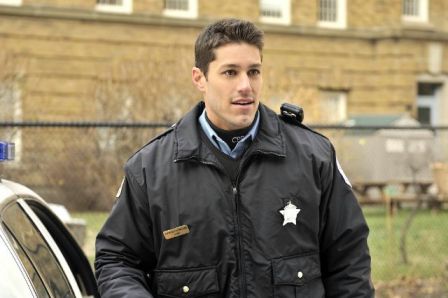 ---
Actor Brandon Quinn (Against The Wall, Entourage, The O.C.) joins us on The Matthew Aaron Show LIVE this Tuesday (8/23) evening starting at 8:30pm CT.
Brandon will be with us to discuss his new role on the Lifetime television series AGAINST THE WALL.
---
Show starts at 8:30pm CT (6:30pm PT / 9:30pm ET). Subscribe for free and download the show on APPLE PODCASTS. You can also listen on the go on your Android/iPhone/iPad device via SPOTIFY.
---
BRANDON QUINN is currently one of the stars in the Lifetime original television series "Against the Wall." The show follows Abby, a single Chicago police officer (played by Rachel Carpani), who finally scores her dream job as a detective in the department's Internal Affairs division. Brandon stars as "Richie Kowalski" who is Abby's brother and fellow cop. In the pilot episode, "Richie" is involved in the fatal shooting of a suspect while on the job, causing complications for Abby, whose division must investigate the incident.
Many recognize Quinn for his recurring role as "Tom," boyfriend of Rex Lee's "Lloyd" on HBO's hit television series "Entourage." He also recently guest starred on The CW's highest rated show, "Vampire Diaries," and was seen as the smooth talking pilot, "Rain Man" in the 2010 feature film Kill Speed.
Born in Aurora, Colorado, Quinn got his first big acting break as the titular character in Fox Family's popular teen series "Big Wolf on Campus." Since, he has held recurring roles on hit television shows including "The O.C.," "Vanished" and "Charmed."
Quinn's other credits include the indie films: The Morgue, Malachance, The Bail, and Express. Additional television credits include: "The Wedding Bells," "Without a Trace," "Twins," "Reba," "CSI: Crime Scene Investigation" and "What I Like About You."