Ep. 51 | Jayce Bartok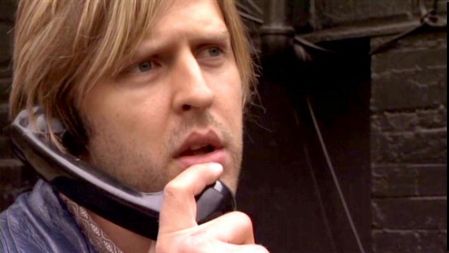 ---
Writer/Director/Actor Jayce Bartok ( Spiderman, The Cake Eaters, The Station Agent...) joins us on The Matthew Aaron Show LIVE this Thursday (9/8) evening starting at 8:30pm CT.
Jayce will be with us to discuss his career and upcoming projects.
Show starts at 8:30pm CT (6:30pm PT / 9:30pm ET). Subscribe for free and download the show on APPLE PODCASTS. You can also listen on the go on your Android/iPhone/iPad device via SPOTIFY.
---
JAYCE BARTOK, after appearing in films and television shows as an actor, most notably Richard Linklater's Suburbia, John Frankenheimer's Andersonville, Sam Raimi's Spiderman, Tom McCarthy's The Station Agent and Georgia Lee's Red Doors; was inspired to write and direct, Stricken, a short film starring Hayley Mills. Eager to embark on a larger project, he produced and directed with his wife Tiffany, Altered By Elvis, an award-winning documentary about lives changed by the King of Rock 'n Roll.
The Cake Eaters, Jayce's critically acclaimed feature screenplay debut, was directed by Mary Stuart Masterson and premiered at the 2007 Tribeca Film Festival. The film stars Bruce Dern, Kristen Stewart, and Aaron Stanford, and was released in March 2009 to positive reviews. He has four more screenplays currently in development including, Tiny Dancer, Livingston Avenue, Dream Country (adapted from the acclaimed novel by Luanne Rice) and Red River, a dark thriller about mysterious drownings in Wisconsin.
He is a a proud member of the WGA, a jury member at the Ft. Lauderdale International Film Festival, a selected committee member of SAGIndie, and a contributor to NOW WRITE! Screenwriting published by Tarcher/Penguin. He can be seen in Kevin Smith's comedy, Cop Out, and the up-coming films, Coming Up Roses, Price Check and Predisposed. In addition, he directed the music videos Wage Slavery for the band Eva, and the experimental video Dogs Are Loyal for the OZET.