Ep. 54 | Peter Tolan & Rod Lurie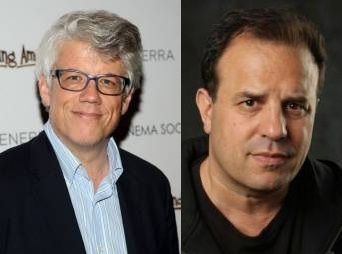 ---
Two-time Emmy Winning Writer/Director Peter Tolan (Rescue Me, Analyze This, Analyze That...) & Writer/Director Rod Lurie (Straw Dogs, The Last Castle, The Contender...) join us on The Matthew Aaron Show LIVE this Friday (9/15) evening starting at 8:30pm CT.
Peter will be discussing the end of RESCUE ME, dropping trou at the TV Critics Association Panel & his new project with Sean Hayes.
Our old pal Bruce Fretts from TV Guide will be joining Matt for this interview.
---
Rod Lurie joins us to discuss his new film STRAW DOGS which opens Nationwide on Friday.
---
Show starts at 8:30pm CT (6:30pm PT / 9:30pm ET). Subscribe for free and download the show on APPLE PODCASTS. You can also listen on the go on your Android/iPhone/iPad device via SPOTIFY.
---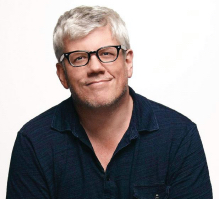 PETER TOLAN began his career writing for short-lived sitcoms Carol & Company and Wish You Were Here. After writing for and co-producing the first six episodes of Home Improvement he began writing for the hit series Murphy Brown, a three season tenure for which he would share an Emmy Award for Outstanding Comedy Series (1992, as co-producer). In 1992 Tolan began writing for the HBO program The Larry Sanders Show, for which he received, in his capacity as co-/executive producer, three CableACE Awards for Comedy Series and an Emmy for co-writing (with series lead Garry Shandling) the series finale "Flip".
After writing for several more programs (Ellen, Buddies, Good Advice), and creating the short-lived sitcoms Style & Substance and The George Wendt Show, Tolan co-created the ABC satiric comedy The Job with comedian Denis Leary, who would also star as an amoral and hedonistic NYPD detective. Though critically lauded, the series languished in the ratings and was canceled after two short seasons. Tolan went on to create the similarly short-lived sitcom Wednesday 9:30 (8:30 Central), a mid-season replacement about an idealistic television executive who joins a struggling network, that was canceled by ABC after only five episodes aired. In 2004, however, Tolan found success with the FX drama Rescue Me, again starring co-creator Denis Leary as New York City firefighter Tommy Gavin, who bears many similarities to Leary's character from The Job. The series has been well received by both critics and audiences, garnering Emmy nominations for Tolan and Leary and averaging 2.7 and 2.8 million viewers for its first and second seasons, respectively. It ended in 2011 after seven seasons.
In February, 2013, Entertainment Weekly reported that "Tolan landed Greg Kinnear to play a defense lawyer with 'zero filter'" on an upcoming Fox Broadcasting Company television program entitled Rake. Tolan is currently producing pilots with comedian Jim Gaffigan and another based on the Israeli series Bilti Hafich through Fedora Entertainment, the production company he started with partners Michael Wimer and Leslie Tolan.
Tolan has also found success in film, having written the hit comedy Analyze This and its sequel Analyze That as well as the films My Fellow Americans, Bedazzled, America's Sweethearts, Guess Who and Just Like Heaven. In 2008 Tolan made his directorial debut with Finding Amanda, a semi-autobiographical film starring Matthew Broderick and Brittany Snow.
---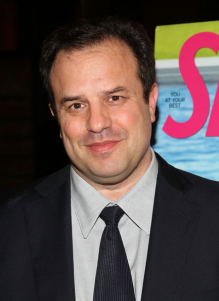 ROD LURIE wrote and directed the widely praised Academy Award® and Golden Globe Award nominated political thriller The Contender starring Joan Allen, Jeff Bridges, Gary Oldman and Christian Slater. The film was also honored by the Broadcast Film Critics with the first-ever Alan J. Pakula Award. More recently, Lurie wrote and directed the critically 25 acclaimed political drama Nothing But The Truth, starring Kate Beckinsale, Vera Farmiga, Alan Alda and Matt Dillon, the military prison thriller The Last Castle, which starred Robert Redford, James Gandolfini and Mark Ruffalo, and Resurrecting The Champ, starring Samuel L. Jackson and Josh Hartnett.
Lurie's television credits include creating and executive producing the highly acclaimed series, "Commander in Chief," starring Donald Sutherland alongside Geena Davis as the first female President of the United States. Lurie also executive produced the FBI drama, Line of Fire, starring Anson Mount, Leslie Hope and David Paymer.
Lurie made his film writing and directing debut in 1998 with the dramatic short Four Second Delay, which won the Best Short Film award at the Atlanta Film Festival and the Crested Butte Reel Fest. The short also won the Prix du Jury at the Festival of American Cinema in Deauville, France. In 2000, he made his first feature film Deterrence, a drama about America coming to the brink of nuclear war, starring Kevin Pollak and Timothy Hutton, and in 2003 his short film, The Nazi, was in the Official Selection of the Sundance Film Festival.
Before becoming a filmmaker, Lurie completed a career in the military, graduating from the United States Military Academy at West Point in 1984 and serving four years as a Combat Arms officer in the U.S. Army. Following his military career, he broke into journalism as an entertainment reporter for the New York Daily News, and was a film critic and interviewer for Channel 12 in Fairfield, Connecticut, as well as a frequent contributor to Premiere, Movieline and Entertainment Weekly.
After moving to Los Angeles, Lurie worked as a film critic, investigative reporter and contributing editor to Los Angeles magazine from 1990-1995. As an investigative reporter in the entertainment industry, his discovery of unethical and illegal practices of tabloid newspapers gained him national exposure on programs such as 60 Minutes, Entertainment Tonight, The Larry King Show, Nightline, Geraldo and The Jane Whitney Show.
From 1995 to 1999, Lurie was the film critic for 790 AM KABC Radio in 26 Los Angeles, where his top-rated movie review show entertained Southern California moviegoers every Saturday. His on-air guests included Tom Hanks, James Woods, Billy Bob Thornton, Dustin Hoffman, John Travolta, Francis Ford Coppola, Martin Landau, James Cameron and Mel Gibson.
In addition, in 1995 Lurie authored the book Once Upon A Time in Hollywood.