Ep. 55 | Christopher McDonald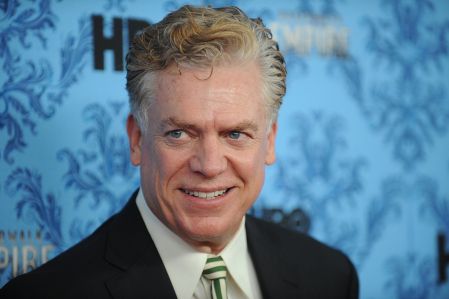 ---
Actor Christopher McDonald (Happy Gilmore, The Perfect Storm, Quiz Show...) joins us on The Matthew Aaron Show LIVE this Tuesday (9/20) evening starting at 8:30pm CT.
Chris will be discussing his career as well as the upcoming second season premier of HARRY'S LAW on NBC.
Show starts at 8:30pm CT (6:30pm PT / 9:30pm ET). Subscribe for free and download the show on APPLE PODCASTS. You can also listen on the go on your Android/iPhone/iPad device via SPOTIFY.
---
CHRISTOPHER MCDONALD is one of Hollywood's most prolific and versatile actors. Beloved for his memorable performances in "Thelma and Louise," "Requiem for a Dream, "Quiz Show," "The Perfect Storm," and voice talent in "The Iron Giant," McDonald is a classically-trained stage actor, with a broad fan base. His notable dramatic television guest-starring roles include work on "The Sopranos," "The Bronx is Burning," "61," and Martin Scorsese's critically acclaimed HBO series, "Boardwalk Empire." Last year, he was seen in David E. Kelly's legal drama "Harry's Law" on NBC as recurring character, Tommy Jefferson, and returns this season as a permanent cast member opposite Kathy Bates.
McDonald first caught Hollywood's attention when he played Goose McKenzie in "Grease 2," starring Michelle Pfeiffer. Even though more movie offers followed, McDonald opted instead to work on his acting craft, immersing himself in acting studies at London's Royal Academy of Dramatic Art. Upon returning to Los Angeles, McDonald performed in over thirty-five productions at the Los Angeles Theater Center, including "Hamlet," "Othello," "Death of a Salesman," and "Taming of a Shrew," which led him to begin an enviable career that has never slowed down. Film highlights include "The Boys Next Door" (1985), "Outrageous Fortune" (1987), "Chances Are" (1989), "Thelma and Louise" (1991), "Dutch" (1991), "Wild Orchids 2" (1992), "Grumpy Old Men" (1993), "Fatal Instinct" (1993), "Terminal Velocity" (1994), "Quiz Show" (1994), "Cover Story" (1994), "Rich Man's Wife" (1995), "Happy Gilmore" (1996), "Leave it to Beaver" (1997), "Flubber" (1997) "The Iron Giant" (1999), "The Perfect Storm" (2000), "Spy Kids:2" (2002), "Grind" (2003), "Takedown" (2004), "Rumor Has It" (2005), "American Pie" (2006), "Kickin' It Old Skool" (2007), "My Sexiest Year" (2007), "Mad Money" (2008), "Superhero Movie" (2008), "Fanboys" (2008), "The House Bunny" (2008) and "The Best and The Brightest" (2010).
McDonald's long held respect for the stage led him to return to New York to star as Billy Flynn, the nefarious self serving lawyer in Kander and Ebb's "Chicago." The show toured major markets nationwide with McDonald's leading performance embraced by critics and audiences alike. Other theater credits include "Nightclub Cantina," "Hay Fever," "Bouncers," and The Los Angeles Theatre Center's productions of "Hamlet," "Othello" and "The Taming of the Shrew." He is also the recipient of a Drama-logue Award for Best Actor ("Final Touches").
McDonald's TV credits also include regular appearances on the series "Cracking Up," (Fox), "Kim Possible" (Disney), "North Shore" (Fox), "Family Law" (CBS) and "Veronica's Closet." (NBC).
Born and raised in New York City, McDonald is one of seven children. Originally, a pre-med major at Hobart College, McDonald decided to pursue an acting career in his senior year. In addition to his theater studies in London, McDonald also attended the Stella Adler Acting Conservatory in New York.