Ep. 56 | Will Estes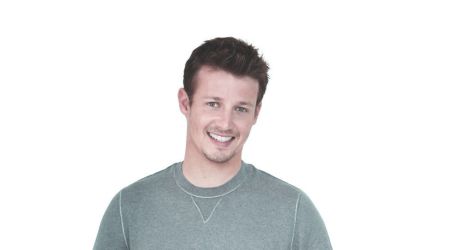 ---
Actor Will Estes (Blue Bloods, U-571...) joins us on The Matthew Aaron Show LIVE this Wednesday (9/21) evening starting at 6pm CT.
Will calls in to discuss his career, his role in the upcoming Batman movie THE DARK KNIGHT RISES & the second season premiere of BLUE BLOODS which starts this Friday night on CBS.
Show starts at 6pm CT (4pm PT / 7pm ET). Subscribe for free and download the show on APPLE PODCASTS. You can also listen on the go on your Android/iPhone/iPad device via SPOTIFY.
---
WILL ESTES has quietly amassed a diverse body of film and television work, challenging himself with each role.
Estes returned to primetime television last fall with a starring role in the highly anticipated CBS drama "Blue Bloods". Estes stars opposite Tom Selleck, Donnie Wahlberg, and Bridget Moynahan as NYPD rookie Jamie Reagan, the youngest son of the Reagan family. From the Emmy Award-winning writers of "The Sopranos", the show follows the tight-knit Reagan clan that stops at nothing to see justice served. In the pilot's twist, Estes' character is asked to begin investigating a secret society that could exist within the NYPD unbeknownst to his high profile family. The show is currently filming the second season.
Estes can next be seen in the feature film THE DARK KNIGHT RISES starring Christian Bale (directed by Christopher Nolan), playing yet another law enforcement officer in 2012. He just recently wrapped the indie film DANGEROUS ATTRACTION, the story of an aspiring writer (Amanda Righetti, his REUNION co-star) and her co-worker/stalked (Estes), along with indie UNTITLED INNER-AUTO, a tale of theft, love, and betrayal, directed by Tom Glyn (X-MEN: ORIGINS, KNIGHT & DAY), in which he plays a thief (lead). Estes was recently seen in the Tribeca Film Festival favorite, MAGIC VALLEY, with Scott Glenn and feature TV film, NOT SINCE YOU, which premiered on Showtime in May 2011
On the small screen, Estes received critical acclaim for his performance as JJ Pryor on the hit television program "American Dreams," in which he starred opposite Brittany Snow. Estes also starred in the Fox series "Reunion" with Dave Annable and Amanda Righetti. Estes' additional television credits include "The Cleaner" opposite Benjamin Bratt, "In Plain Sight", "The 11th Hour", a recurring guest starring role on "Seventh Heaven" and a series regular on "Kirk". Estes also starred in the television films "Dive from Clausen's Pier," "The Familiar Stranger," and "See You In My Dreams" with Marcia Gay Harden and Aiden Quinn.
Highlights of Estes' film credits include his role in the two-time Academy Award-winning World War II adventure film, "U-571," starring opposite Matthew McConaughey, Bill Paxton, Harvey Keitel and Jon Bon Jovi. Subsequent films include the independent features "New Port South" with Todd Field, "Hard Shell," "Terror Tract," "Blue Ridge Fall" and "The Triangle."
When Estes isn't on set, he divides his time between his love for surfing, environmental protection efforts, friends and family. Estes' humanitarian efforts include advocating proper treatment for animals and an involvement in Heal the Bay to support efforts to preserve and protect Southern California coastal waters. Estes has also recently installed a solar panel system on his home to minimize his carbon footprint and impact on the environment.
Estes was born and raised in Los Angeles and has three rescue dogs. He currently resides in New York City filming the second season of "Blue Bloods." His birth date is October 21st.