Ep. 59 | Shane West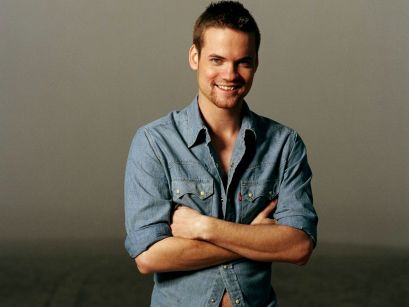 ---
Actor Shane West (Nikita, ER, A Walk to Remember or The League of Extraordinary Gentleman...) joins us on The Matthew Aaron Show LIVE this Thursday (9/29) starting at 8:30pm CT.
Shane will be discussing his career, music and the second season of NIKITA which premiered on the CW Network last week.
Show starts at 8:30pm CT (6:30pm PT / 9:30pm ET). Subscribe for free and download the show on APPLE PODCASTS. You can also listen on the go on your Android/iPhone/iPad device via SPOTIFY.
---
SHANE WEST found a passion for acting at an early age. He has achieved success on both the big and small screen, receiving multiple accolades including the Young Hollywood Superstar of Tomorrow Award, The Philadelphia Film Festival's Rising Star Award, a Teen Choice Award and a nomination for the Cinescape Genre Face of the Future Award.
West can currently be seen in the series "Nikita" for The CW. He stars opposite Maggie Q (in the role of Nikita) as Michael, the agent in charge of recruitment who has been tasked with bringing in the rogue Nikita. He was last seen on NBC's long time hit ER as the atypical "Dr. Ray," and is also known for his starring role as "Eli" on the ABC dramatic series Once and Again.
West was last seen starring as the legendary Darby Crash in the independent film What We Do Is Secret. The biopic follows Crash, the self-destructive lead singer, and his infamous band The Germs near the decline of the '80s punk scene. He starred opposite Sean Connery in the Fox feature film, The League of Extraordinary Gentlemen as the legendary "Tom Sawyer," a courageous, clever young street fighter who is determined to stop the infamous super villain, "The Fantam." He was also seen starring opposite Mandy Moore in the Warner Bros. feature A Walk to Remember, adapted from the Nicholas Sparks novel. Other credits include Liberty Heights, A Time for Dancing, Get Over It, and Whatever It Takes.
West's career truly took off when he co-starred in Mark Taper Forum's stage production of The Cider House Rules. He premiered in the role of "Angel" and garnered great praise for his first stage role.