Ep. 6 | David E. Stone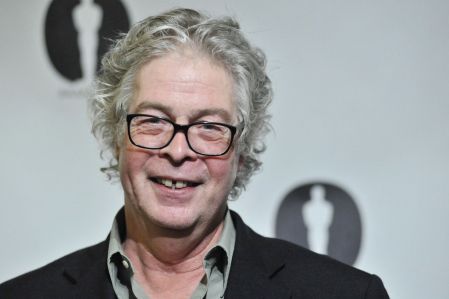 ---
Academy Award Winning Sound Editor David Stone (Oceans 11, Batman, Bram Stoker's Dracula) joins us on The Matthew Aaron Show LIVE this Thursday (6/2) evening starting at 8:30pm CT.
Dave will be with us to discuss his successful career,  his current status as a teacher and the mentorship he has given Matthew Aaron over the years.
---
Show starts at 8:30pm CT (6:30pm PT / 9:30pm ET). Subscribe for free and download the show on APPLE PODCASTS. You can also listen on the go on your Android/iPhone/iPad device via SPOTIFY.
---
DAVID STONE is a veteran of many Hollywood films and television series. He worked as a sound editor on Gremlins, Top Gun, Die Hard, Speed, and Ocean's 11, among roughly 100 credits. He worked as a Supervising Sound Editor for projects as varied as Predator, Edward Scissorhands, Beauty and the Beast, Batman Returns, City Slickers 2, and Dolores Claiborne. Dave has collected Golden Reel awards for Best Sound Editing five times, and won the 1992 Academy Award for best Sound Effects Editing, for his supervising work on Bram Stoker's Dracula. A Cornell University graduate in Fine Arts, Stone began his Hollywood career in animation at Hanna-Barbera, and is now a Professor and Chair of the Sound Design department at Savannah College of Art and Design.