Ep. 62 | Brian Haley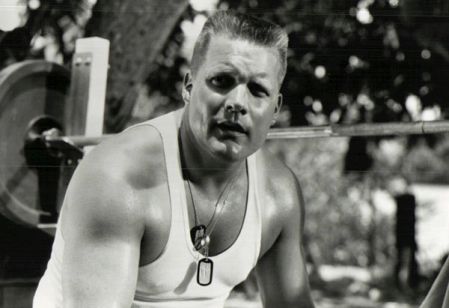 ---
Actor/Comedian Brian Haley (Little Giants, Mchale's Navy, Gran Torino...) joins us on The Matthew Aaron Show LIVE this Monday (10/24) evening starting at 7pm CT.
Brian will be discussing how he got is start in Comedy and what the future holds for him.
Show starts at 7pm CT (5pm PT / 8pm ET). Subscribe for free and download the show on APPLE PODCASTS. You can also listen on the go on your Android/iPhone/iPad device via SPOTIFY.
---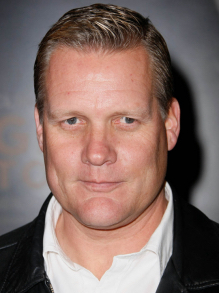 BRIAN HALEY grew up in Seattle, WA and its suburbs. As a child he made short films with his friends, performed in Seattle theater and wrote sketches to perform at school assemblies. Occasionally, his mother would allow him to stay up late and watch the comedians on The Tonight Show. Unbeknownst to her, this would make a lasting impression on her son. At 15 his family split and he moved to rural Ellensburg, WA to live with his oldest brother. While in Ellensburg he took on various challenging, sometimes dangerous, occupations. He was a ranch hand on a 4000 acre cattle ranch, he bucked hay in the deserts of central Washington, was a logger in the North Cascade mountains and finally, enlisted in the U.S. Army Special Forces (the Green Berets). This unusual background may explain Brian being described by one reviewer as; "A cross between Neil Armstrong and Daffy Duck".
While in the army, Brian quickly rose to the top of his class, receiving letters of commendation and the Army Achievement Medal. His enthusiasm and flare for comedy, however, eventually worked against him, putting him at odds with Army Brass. It soon became obvious that the Armed Forces might not be the best place for him. The last year of his enlistment he got involved at the Ft. Bragg Theater and performed in several plays, including Guys and Dolls with 'Broadway' Joe Namath.
After being honorably discharged in the early 80's Brian returned to Seattle and began seeking work as an actor, but with little success. It was his brother Mike who would get the ball rolling on Brian's show business career, encouraging him to pursue stand up comedy at a local open mic. He did, with his brother in the front row holding index cards for cues. During the performance Mike became so caught up in Brian's comedy that he forgot to turn the cards, leaving Brian frozen on stage, leading to the biggest laugh of the night from the half dozen patrons. From this inauspicious beginning, Brian began his career in stand up comedy. Before long, he had developed a strong act, without cue cards, and was working the local clubs and making TV appearances on shows such as A&E's An Evening at the Improv and The Showtime Comedy Club Network.
In 1988 he entered the prestigious San Francisco Comedy Competition and finished 2nd overall. Ironically, former second place finishers include Robin Williams, Kevin Pollak, Ellen Degeneres , Nick DiPaolo and Dane Cook. That same year Brian moved to Los Angeles and entered another competition, Stand Up Comics Take a Stand: The Search For Hollywood's Hottest New Comic. This time he won. As a result he was signed to a development deal with ABC television. Not long after, he was called in to meet with legendary director Steven Spielberg who cast him as Alex, the smoke jumper boss in his 1989 movie Always. He was now a regular on numerous new stand up shows such as Fox TV's Comic Strip Live, and was a nationally touring headliner. But it was July 27th, 1990 when he achieved the Holy Grail of stand up comedy; an appearance on The Tonight Show with Johnny Carson.
His performance had an immediate effect. Within days Brian had a deal for his own show at Fox TV, an HBO special and a packed touring schedule. He was one of the last comics "made" by Johnny, who had Brian back on the show several times before he retired in 1993. The Fox deal produced a pilot called The Hipsters, starring Brian as social misfit that thinks he is hip. The show, created by writing duo Tom Gammill and Max Pross (SNL, Letterman, Seinfeld), was not picked up, but it was a hit, nonetheless, in Hollywood circles. In 1992 Tom and Max cast Brian in a reoccurring role as baseball coach/math teacher Mr. Stone on their new show Great Scott, starring newcomer Toby Macguire in his first lead roll. The following Summer director/producer John Hughes, who had seen some short films Brian made for the Fox show The Sunday Comics, flew Brian to Chicago for a meeting. Brian was cast as one of three bumbling kidnappers, along with Joe Mantegna and Joe Pantoliano, in the movie Baby's Day Out. This was quickly followed by the Warner Brothers movie Little Giants, where Brian gave a hilarious performance as over-the-top father Mike Hammersmith (aka Spikes dad).
For Super Bowl XXIX, Miller Lite asked Brian to appear in an ad with new computer technology. This unique ad featured Brian being digitally added into footage of old Super Bowl films, where he played fictitious hard-luck quarterback Elmer Bruker, a man that was on every winning Super Bowl team, but never played. The ad won a Clio award. In 1995 Brian was chosen to replace Thomas Hayden Church on the NBC series Wings. Brian's year on Wings as mechanic Budd Bronski was the show's highest rated season. In 1996 he did three films; Tim Burton's Mars Attacks! playing Mitch, the Presidents (Jack Nicholson) Secret Service agent, dim witted security guard Marvin in the remake of That Darn Cat, and Christie, a member of McHale's crew in Universal Pictures McHale's Navy.
In 1998 Brian stopped touring as a stand up to focus on acting. He did another series on CBS playing former big-man-on-campus Tom Vanderhulst in the Faith Ford series Maggie Winters, and made several appearances as Officer Frank Sweeny on ABC's The Hughleys. More recently has been cast in dramatic parts having reoccurring rolls on Law & Order: Criminal Intent and NBC's Third Watch, playing a detective in both the Coen Brother's movie The Man Who Wasn't There and Martin Scorsese's The Departed. In 2007 Brian made his Broadway debut with Angela Lansbury and Marion Seldes in Terrance McNally's Duece. He has just recently wrapped shooting on the Tony Scott film The Taking of Pelham 123, staring Denzel Washington and John Travolta, which came out in Summer of 2009.
In 2002 Brian moved to New York to return to his roots in stand up comedy. He is currently touring and developing his next project; The Brian Haley show. A 'one man show with a cast of thousands'. Says Brian, "This time, it's going to be huge. There will be girls, a big band and lots of fire. You don't want to miss it".