Ep. 64 | James DuMont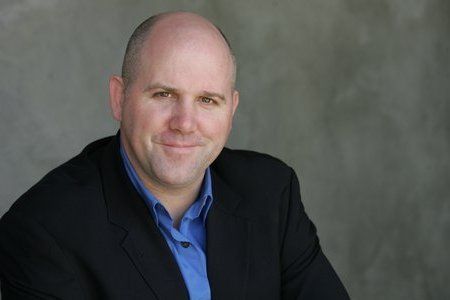 ---
Actor/Producer James DuMont (Seabiscuit, S.W.A.T. & Oceans Thirteen) join us on The Matthew Aaron Show LIVE this Saturday (11/12) afternoon starting at 3pm PT.
James will be dropping by our cozy little LA studio to discuss his career as well as upcoming projects.
Show starts at 3pm PT (5pm CT / 6pm ET). Subscribe for free and download the show on APPLE PODCASTS. You can also listen on the go on your Android/iPhone/iPad device via SPOTIFY.
---
JAMES DUMONT seemed destined for television; his great Uncle Alan B. DuMont created the DuMont Television Network of the '40's and '50's, which featured Jackie Gleason in THE HONEYMOONERS, filmed on DuMont television cameras and broadcast in homes on DuMont TVs.  James's father, James Sr., was a photographer and his mother studied interior design at the Art Institute of Chicago.  Of French and Swedish decent, James began his career in Chicago as a child model as the 1966 Gerber Baby.  Modeling led to television commercials for McDonald's and Sears as well as professional theatre where he performed in PETER PAN and OLIVER TWIST.  At the age of 10, James was paid to DJ at Dingbat's Disco in Chicago, where the local bouncer was Mr. T and his DJ mentor was none other than the originator of House Music DJ Larry Levan.  This eventually led to his DJing at the famed Studio 54 in NYC where his love of music and dancing led to his performing at the Joffrey Ballet starring Rudolph Nureyev and getting his SAG card by dancing in the street to Ray Charles in THE BLUES BROTHERS.  With his SAG card in hand, James booked his first speaking role in the Rob Lowe/Andrew McCarthy classic 80's film CLASS.  James attended Whitney Young High School with the future First Lady Michelle Obama and was in the 100th graduating class of Evanston Township High School, known for its actor alumni, which includes John and Joan Cusick and Jeremy Piven.  In his senior year, James starred in a production of DIARY OF ANNE FRANK (which was attended by many Holocaust survivors) that led him to his pursuit of acting.
James attended Boston University on a full scholarship where he continued to act in Theatre as well as DJing.  In between his sophomore and junior year of college, James booked the play AMERICAN BUFFALO in NYC, which led to his being offered to become a company member of The Ensemble Studio Theatre (EST) working with up-and-coming playwrights John Patrick Shanley, Richard Greenberg and Craig Lucas.  After leaving BU for NYC, James worked steadily in Theatre, discovered Buddhism (which he still practices today) and had his Broadway debut in the highly lauded play SIX DEGREES OF SEPARATION (which nudity was required for the part).  It was this role that prompted journalist George Plimpton to write a piece for Esquire Magazine about James and his experience as "the Nudist Buddhist."  After SIX DEGREES OF SEPARATION closed, James performed in THROWING YOUR VOICE co-starring Mary Louise-Parker, Brooke Smith, and Sam Robards in EST's One Act Marathon.   This earned James rave reviews.  James then decided to 'go nude' once more when SIX DEGREES went on its National Tour.
When that tour ended, James relocated to Los Angeles, where he helped create EST-The LA Project (EST/LA), where he produced and developed over 200 plays and performed at the US Comedy Arts Fest in Aspen where the company won the 'Best of the Fest' Award.  During this time, James expanded into Film and Television, working on such TV series as THE GEORGE CARLIN SHOW and as Ralph (the tabloid reporter) on LOIS & CLARK.  During this time James appeared in such memorable Films as: SPEED, S.W.A.T, CATCH ME IF YOU CAN and WAR OF THE WORLDS.  This led to leading roles in Showtime's ENEMIES AMOUNG US and THE CELLAR DOOR (which James co-produced and won the' Best Actor' award as well as 'Best Feature'Award at 'Shreikfest' in Hollywood).  With the success of that film, James started to produce more with his short film, THE CONFESSION, winning 20 of 25 Film Festivals around the world, qualifying for an Academy Award, with Michael Moore (BOWLING FOR COLUMBINE) calling it "One of the darkest, funniest shorts I have ever seen."  James co-produced the Feature Film STATISTICS, which won the Audience Award at the Silverlake Film Festival, produced and starred in the critically acclaimed Theatre production of SERIOUS GAMES, and MORPHIC RESONANCE which won both the LA Weekly Award for Best Ensemble and Los Angeles Times 'Critic's Choice Award'.
With over 85 major Feature Films and Television Shows and over 20 National commercials under his belt, James' career is showing no signs of slowing down.  He is currently recurring on the critically acclaimed Television series: HBO's TREME (where James works opposite Oscar winning actress Melissa Leo) and recently on TNT's MEN OF A CERTAIN AGE (where he worked opposite 4-time EMMY winning actor Ray Romano).  James has seven Feature Films coming out including FLYPAPER (with Patrick Dempsey from and the writers of THE HANGOVER), INSIDE OUT (with Michael Rappaport), THE CHAPERONE (with WWE star Triple H), After Dark Films original Horror/Thriller SECONDS APART (with Orlando Jones), TICKING CLOCK (with Cuba Gooding, Jr.), National Lampoon's SNATCHED (with Andrew McCarthy), Xtinction Predator X and SPEED DEMONS.  James is currently in Mexico filming LITTLE BOY with OSCAR nominees Emily Watson & Tom Wilkinson and just finished filming, a pilot for the USA Network.  He also currently working on 5 Feature Films he is developing with his producing partners in NYC, LA and Louisiana and developing his one-man-play MY LIFE AS A DJ.  James considers himself as 'Bayou Costal,' currently living in both Los Angeles and Louisiana.