Ep. 65 | David Alan Basche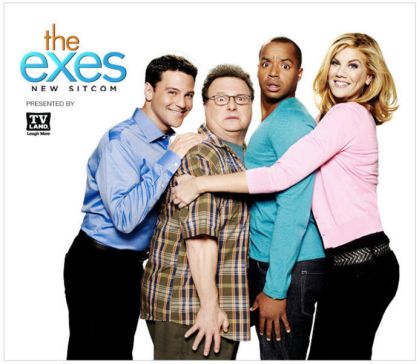 ---
Actor David Alan Basche (The Exes, United 93, War of the Worlds...) joins us on The Matthew Aaron Show LIVE this Friday (11/18) afternoon starting at 5pm PT.
David will be discussing his career as well as his new show THE EXES, which premiers on TV Land Nov 30th after the third season premiere of Hot in Cleveland.
Show starts at 5pm PT (7pm CT / 8pm ET). Subscribe for free and download the show on APPLE PODCASTS. You can also listen on the go on your Android/iPhone/iPad device via SPOTIFY.
---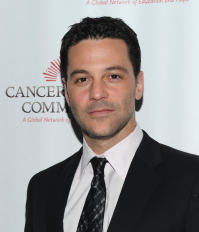 DAVID ALAN BASCHE was recently seen kicking down doors all over New York as Terrence Stamp's assistant in the Matt Damon film "The Adjustment Bureau", and his next movie is "Real Steel", the Spielberg/Zemeckis film with Hugh Jackman, directed by Shawn Levy ("Date Night", "Night at the Museum"), in theatres OCTOBER 7th. And yes, that was David giving Carrie and Big advice on having children (or not!) in "Sex And The City 2".
On TV, he recently appeared as the main guest lead - a morally ambiguous constitutional law scholar - on the controversial 20th (and final) Season opener of "Law & Order", as a wonderfully creepy "almost rapist" on "Law & Order: Criminal Intent", and as a crooked Congressman on "White Collar".
He starred as Debra Messing's ex-husband/movie producer Kenny Kagan in the hit series, "The Starter Wife" on USA Network. He was also simultaneously on his second season of "Lipstick Jungle," NBC's drama starring Brooke Shields. David starred for two seasons on NBC's "Three Sisters," and in Alan Ball's series "Oh Grow Up" on ABC. He played Wilbur in Fox's ill-fated remake of "Mr. Ed," and is notorious for doing "the crab" on the floor for Tina Fey and Alec Baldwin in "30 Rock." He has had recurring roles on "Frasier," "Miss Match," and "Rescue Me," and other television credits include "CSI:Miami" (their very first villain!), "Royal Pains," all of the "Law & Order" shows, "White Collar," "Ed," "The Division," "Player$," "As The World Turns," and "All My Children." David has been the voice of many ads and products, including NOKIA, GHI Health Care, Marriott and LOVELY, the fragrance from Sarah Jessica Parker.
In films, David portrayed passenger Todd Beamer (famous for his last words of "let's roll") in Universal's Oscar winning film "UNITED 93." He stole Tom Cruise's wife in Steven Spielberg's "War of the Worlds," and can be seen flirting with Julia Roberts in Steven Soderbergh's film "Full Frontal." He stars with Molly Shannon in "The Wedding Weekend" and starred in the Emmy Nominated Showtime film "Carry Me Home" with Jane Alexander. He also leads a fun cast in the film "I'll Believe You" with Ed Helms, Fred Willard, Chris Elliot, and Patrick Warburton, now available on DVD.
Among his many stage appearances, David starred in the Naked Angels production of the Drama Desk Nominated play "SnakeBit," performed for over a year with Eli Wallach in the original New York production of the two character play "Visiting Mr. Green," and appeared Off Broadway in the romantic comedy "Wasps In Bed" at the Beckett Theatre on 42nd Street's Theatre Row.
David also starred in the world premiere of "Singing Lessons" at The Electric Lodge Theatre in Venice, CA, the LA premiere of the New York hit play "Dating Games," and "Love In The Age of Narcissism" at The Directors Company Theatre. Regional appearances include Williamstown, Hartford Stage, New Jersey Shakespeare Festival, Rhode Island Playwright's Theatre, Iowa Shakespeare, Hartford Theatre Works, the Yale School of Drama Cabaret, the Boston Majestic Theatre, and the White River Theatre Festival. He is a grad of the acting program at Emerson College and studied in New York with Michael Howard.