Ep. 66 | Mike Binder & Rod Lurie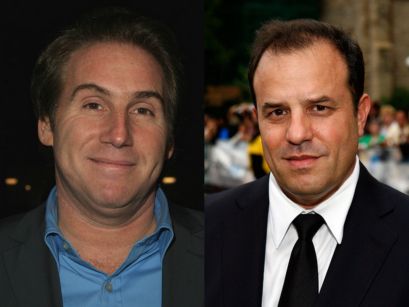 ---
Writer/Director Mike Binder (Indian Summer, The Upside of Anger, Reign Over Me...) & Writer/Director Rod Lurie (The Contender, The Last Castle, Straw Dogs...) join us on The Matthew Aaron Show LIVE from Detroit Coney Dog LA on Sunset Blvd. this Monday (11/21) morning starting at 11am PT.
Mike & Rod will be with us to discuss their respective careers and much more.
The fun starts at 11am PT (1pm CT / 2pm ET). Stop by Detroit Coney Dog LA and see us, otherwise subscribe for free and download the show on APPLE PODCASTS. You can also listen on the go on your Android/iPhone/iPad device via SPOTIFY.
---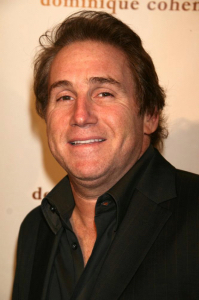 MIKE BINDER, a native of Detroit, grew up in the suburb Birmingham. During the 1966 through 1975 summers, he attended Camp Tamakwa, a summer camp in Algonquin Provincial Park in Ontario, Canada; that experience was the inspiration for his 1993 film Indian Summer. Beginning his career as a screenwriter and standup comedian, he had a banner month in March 1990 with the March 9 theatrical premiere of his first screenplay, Coupe de Ville, directed by Joe Roth and co-produced by Mike, and his own HBO stand up comedy special, broadcast the following night, March 10. Binder's own directorial debut was with his second screenplay, 1992's Crossing the Bridge. His standing in the industry further increased with his 20-episode 2001-02 HBO comedy series, The Mind of the Married Man, which he co-wrote, co-directed and starred in as the central character "Micky Barnes". The theme song was the title song of the musical I Love My Wife (1977), written by Cy Coleman and Michael Stewart. His independently produced film The Sex Monster won "Best Film" and Binder won "Best Actor" at the 2001 Comedy Arts Festival in Aspen.
Binder wrote and directed three mid-2000s films in which he also played supporting roles. The first, The Upside of Anger, starring Joan Allen and Kevin Costner, premiered at the January 2005 Sundance Film Festival; thirteen months later, Man About Town with Ben Affleck, was first seen at the February 2006 Santa Barbara International Film Festival and, after another thirteen months, he directed and starred in Reign Over Me starring Adam Sandler and Don Cheadle. The three films were produced by Jack Binder, with whom Mike formed Sunlight Productions and whom produced The Mind of the Married Man, Alex Gartner (Upside of Anger) and Michael Rotenberg (Man About Town and Reign over Me). His newest film is Black or White starring Kevin Costner and Octavia Spencer.
As an actor Binder was featured in Steven Spielberg's Minority Report with Tom Cruise, and Rod Lurie's The Contender with Joan Allen, Gary Oldman, and Jeff Bridges, and Rebecca Miller's The Private Lives of Pippa Lee with Robin Wright Penn, Alan Arkin, and Julianne Moore.
As a writer, he has written screenplays for Steven Spielberg, Julia Roberts, Robert Zemeckis, Jim Carrey, Adam Sandler, and Tim Allen, and Resse Witherspoon.
---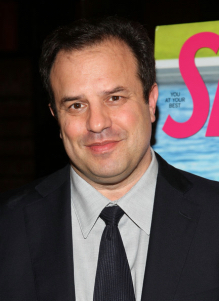 ROD LURIE wrote and directed the widely praised Academy Award® and Golden Globe Award nominated political thriller The Contender starring Joan Allen, Jeff Bridges, Gary Oldman and Christian Slater. The film was also honored by the Broadcast Film Critics with the first-ever Alan J. Pakula Award. More recently, Lurie wrote and directed the critically 25 acclaimed political drama Nothing But The Truth, starring Kate Beckinsale, Vera Farmiga, Alan Alda and Matt Dillon, the military prison thriller The Last Castle, which starred Robert Redford, James Gandolfini and Mark Ruffalo, and Resurrecting The Champ, starring Samuel L. Jackson and Josh Hartnett.
Lurie's television credits include creating and executive producing the highly acclaimed series, "Commander in Chief," starring Donald Sutherland alongside Geena Davis as the first female President of the United States. Lurie also executive produced the FBI drama, Line of Fire, starring Anson Mount, Leslie Hope and David Paymer.
Lurie made his film writing and directing debut in 1998 with the dramatic short Four Second Delay, which won the Best Short Film award at the Atlanta Film Festival and the Crested Butte Reel Fest. The short also won the Prix du Jury at the Festival of American Cinema in Deauville, France. In 2000, he made his first feature film Deterrence, a drama about America coming to the brink of nuclear war, starring Kevin Pollak and Timothy Hutton, and in 2003 his short film, The Nazi, was in the Official Selection of the Sundance Film Festival.
Before becoming a filmmaker, Lurie completed a career in the military, graduating from the United States Military Academy at West Point in 1984 and serving four years as a Combat Arms officer in the U.S. Army. Following his military career, he broke into journalism as an entertainment reporter for the New York Daily News, and was a film critic and interviewer for Channel 12 in Fairfield, Connecticut, as well as a frequent contributor to Premiere, Movieline and Entertainment Weekly.
After moving to Los Angeles, Lurie worked as a film critic, investigative reporter and contributing editor to Los Angeles magazine from 1990-1995. As an investigative reporter in the entertainment industry, his discovery of unethical and illegal practices of tabloid newspapers gained him national exposure on programs such as 60 Minutes, Entertainment Tonight, The Larry King Show, Nightline, Geraldo and The Jane Whitney Show.
From 1995 to 1999, Lurie was the film critic for 790 AM KABC Radio in 26 Los Angeles, where his top-rated movie review show entertained Southern California moviegoers every Saturday. His on-air guests included Tom Hanks, James Woods, Billy Bob Thornton, Dustin Hoffman, John Travolta, Francis Ford Coppola, Martin Landau, James Cameron and Mel Gibson.
In addition, in 1995 Lurie authored the book Once Upon A Time in Hollywood.