Ep. 67 | Louis Lombardi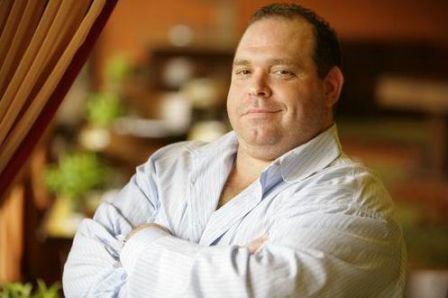 ---
Actor Louis Lombardi (Usual Suspects, Suicide Kings, The Sopranos...) joins us on The Matthew Aaron Show LIVE this Saturday (11/26) afternoon starting at 2:30pm PT.
Louis will be discussing his career as well as upcoming projects.
Show starts at 2:30pm PT (4:30pm CT / 5:30pm ET). Subscribe for free and download the show on APPLE PODCASTS. You can also listen on the go on your Android/iPhone/iPad device via SPOTIFY.
---
LOUIS LOMBARDI, having appeared in notable feature films such as the Oscar-winning "The Usual Suspects" and Oliver Stone's "Natural Born Killers," has made a career out of his natural acting style. Louis just completed his first feature film,"Dough Boys", which he wrote, directed and starred in. The movie was filmed on location in his hometown.
In 1993, Louis co-starred in the Sundance Film Festival darling, "Amongst Friends." Lombardi's performance in the independent hit film garnered the attention of director Oliver Stone and led to the actor's role in "Natural Born Killers." Most recently, Louis has played featured roles in the comedy hit "The Animal" with Rob Schneider and "Deuces Wild."
Among Louis' other directing credits is the short film "The Boss," an independent film which he wrote, directed and starred in. Filmed at the Roxbury, a trendy Los Angeles nightclub, "the Boss" tells the story of a cruel nightclub owner on New Year's Eve. Louis' ultimate passion is to write and direct.
Among Lombardi's many television credits is the hit series "24", where he appeared as the loveable computer systems analyst Edgar Stiles. In addition, Louis has had recurring roles on the television series "The Sopranos," where he played tough NY federal agent Skip Lipari. His other credits include: "Entourage" and "Las Vegas" He also co-starred in the role of the brutish Cal, Mr. Roarke's obedient jack-of-all-trades, in the ABC remake of "Fantasy Island." In addition, he has co-starred on CBS's "EZ Streets " and "CSI."