Ep. 7 | Craig Bierko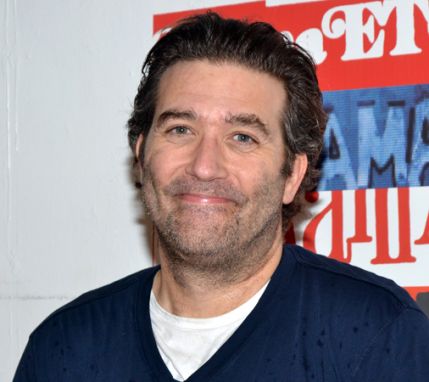 ---
Tony/SAG Nominated Actor Craig Bierko (Cinderella Man, Scary Movie 4, The Thirteenth Floor) joins us on a special edition of The Matthew Aaron Show LIVE this Sunday (6/5) afternoon starting at 2:30pm CT.
Craig will be with us to discuss his career, working on broadway, going to Northwestern and all things Three Stooges (including the new movie, which he is in).
---
This special SUNDAY Show starts at 2:30pm CT (12:30pm PT / 3:30pm ET). Subscribe for free and download the show on APPLE PODCASTS. You can also listen on the go on your Android/iPhone/iPad device via SPOTIFY.
---
CRAIG BIERKO was raised in Rye Brook, New York, where his mother ran the local community theater. He got his first big break in 1990 when he was cast in the CBS sitcom "Sydney," in which he starred opposite Valerie Bertanelli and Mathew Perry. Bierko is known for his work on films including "Fear and Loathing in Las Vegas" with Johnny Depp and "Cinderella Man" with Russell Crowe. He's been featured in popular TV series including "Boston Legal," "Unhitched," "Damages," and most recently, "Hot in Cleveland."
Bierko's additional television credits include "Wings," "Ally McBeal," "Sex in the City," "The Good Wife," "Necessary Roughness," "Unforgettable," and "The Michael J. Fox Show." His extensive film credits include memorable roles in such films as "The Thirteenth Floor," "Scary Movie 4," and Christopher Guest's "For Your Consideration."
Bierko has had a successful Broadway career. In 2000 he portrayed Harold Hill in a revival of "The Music Man," a performance for which he won a Theatre World Award and garnered nominations for a Tony Award, a Drama Desk Award, and an Outer Critics Circle Award. Bierko also created the viral video "Bathing with Bierko," in which he interviews and bathes noted actor John Malkovich.