Ep. 71 | Dave Coulier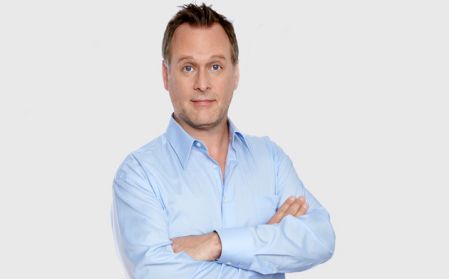 ---
Comedian/Actor Dave Coulier (Full House, The New America's Funniest People.) joins us on the Matthew Aaron Show from Detroit Coney Dogs on Sunset Blvd. In West Hollywood this Monday December 19th.
Dave will be discussing his career, his upcoming stand-up dates and his new Web Series CAN'T GET ARRESTED with fellow Full House alum Jodie Sweetin.
---
The fun starts at 4pm PT (6pm CT / 7pm ET). Stop by Detroit Coney Dog LA and see us, otherwise subscribe for free and download the show on APPLE PODCASTS. You can also listen on the go on your Android/iPhone/iPad device via SPOTIFY.
---
DAVE COULIER is perhaps best known for his work on the long-running hit ABC television series, Full House, which aired for eight seasons (1987-1995, with 192 episodes produced) and can now be seen as part of the popular Nick At Nite and ABC Family network lineups. Additionally, the show is currently in worldwide syndication in over 100 countries. Dave followed this success by hosting his second prime-time hit series, America's Funniest People, which ran on ABC for four seasons.
Dave also handled the hosting chores for ABC's The World's Funniest Videos, and hosted his own series, Out of Control for Nickelodeon. Dave hosted the multiple-award winning TV series, Animal Kidding, on the Animal Planet Network.
Dave also appeared on VH1's #1 rated series The Surreal Life. Dave hosted two seasons of America's Most Talented Kids for the i Network. He also stars as the voices of Felix The Cat, The Professor and Rock Bottom in several Felix The Cat animated feature films on DVD.
Dave also partnered with Nancy Kerrigan in the Skating With Celebrities series on the Fox Network. Dave starred in two movies; Shredderman for Nickelodeon and The Family Holiday which aired on the Lifetime Network.
Highly regarded for his voice-over talent, Dave's additional credits include many Saturday morning cartoon favorites. He began by doing voices on Hanna-Barbera's Scooby Doo and the re-syndicated version of The Jetson's.
Dave then went on to lend his versatile voice to Jim Henson's multiple Emmy Award-winning animated series, The Muppet Babies , where he portrayed Animal and Dr.Bunsen Honeydew for the run of the series, and then became the voice of three additional characters; Waldorf and Statler (the two old guys in the balcony on the original Muppet Show) and Bean Bunny.
Dave provided the voice of Peter Venkman for The Real Ghostbusters cartoon, as well as voices for the Cartoon Networks' Robot Chicken. Dave is also teamed-up with fellow comedian, Dave Thomas on The Bob and Doug (McKenzie) animated series.
Dave has just recently started work on "The Professor Brothers" for Cartoon Networks' Adult Swim lineup.
Dave's clean stand-up has earned him appearances on The Tonight Show, HBO's Detroit Comedy Jam and HBO's Comic Relief at Radio City Music Hall. Dave continues to enjoy sold out performances of his stand up, and performs at many colleges, corporate events, casinos, nightclubs and theaters across the country.
Dave currently resides in Los Angeles. He spends much of his time writing and producing TV and movies. And in his free time, Dave enjoys flying airplanes, playing ice hockey and golf.