Ep. 72 | Brett Cullen & Tony Oller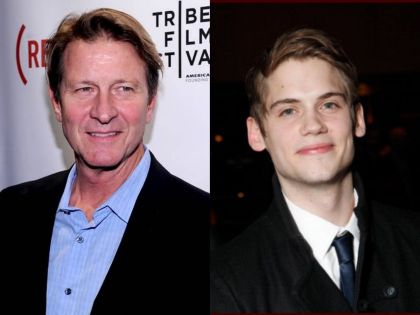 ---
Actor Brett Cullen (Apollo 13, The Replacements) & Actor/Musician Tony Oller (Beneath the Darkness, The Purge) join us on The Matthew Aaron Show LIVE from Detroit Coney Dog LA on Sunset Blvd. in West Hollywood this Tuesday January 3rd starting at 4pm PT.
Brett & Tony will be discussing their upcoming film BENEATH THE DARKNESS, which Brett produced & stars in along with Tony and longtime friend Dennis Quaid that hits theaters on Jan 6th. That plus maybe a surprise or two.
---
The fun starts at 4pm PT (6pm CT / 7pm ET). Stop by Detroit Coney Dog LA and see us, otherwise subscribe for free and download the show on APPLE PODCASTS. You can also listen on the go on your Android/iPhone/iPad device via SPOTIFY.
---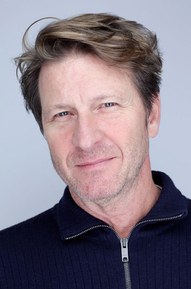 BRETT CULLEN is a veteran of film and television who has appeared in a number of feature films including "Apollo 13," "Something to Talk About" and "The Replacements". Most recently, Cullen was seen in "The Dark Knight Rises" directed by Christopher Nolan, and "Puncture" directed by Adam Kessen.
On television, Brett has starred in six different series including "Young Riders", "Orleans" "Simple Life," "Legacy" and "Damages". Most recently, Cullen had a recurring role on the CBS series "Person of Interest" & "Make It or Break It" on ABC Family. Cullen is also known for his character Goodwin in ABC's "Lost".
---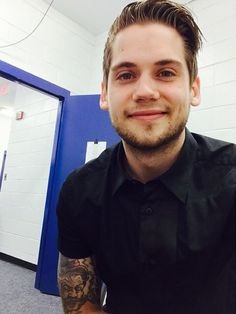 TONY OLLER has been acting and singing since age 9. He has numerous commercial, film and voice over credits prior to his more prominent series regular roles on TeenNick ("Gigantic") and The Disney Channel ("As The Bell Rings"). He began his career in Houston, Texas where he resided until his move to Los Angeles at age 18. From age 12 he began frequent commutes to L.A. for his budding career while balancing his public school education and home life in Houston. He opted to defer college for one year to try to further his career. He found the success he was working for when he booked a lead role in the television series "Gigantic" five weeks after his move to L.A. He has since starred in multiple film and television projects including leading roles opposite Ethan Hawke ("The Purge") and Dennis Quaid ("Beneath The Darkness").
His stage credits include Billy in The Alley Theater's (Houston, TX) 2003 Equity production of "Sherlock Holmes", a role once played by a young Charlie Chaplin in his theatrical debut. Tony was 12 years old and the only child in the cast. He performed 30 consecutive shows without an understudy for the role. During his first pilot season in L.A. in 2004 he landed an Equity role in the first theater collaboration by FOX TV and Naked Angels Theater Group (comically named "Naked TV") at the Edgemar Theater in Santa Monica. Tony was one of only three children (including Lucas Till and Marc John Jeffries) cast among 43 talented Los Angeles actors in the performances. Other stage credits include an award winning performance as Billy Flynn in "Chicago" and lead roles in "Grease", "Oliver" and "The Nutcracker".
Although often proclaiming that acting is his life, he has an equal love of music. His singing talents have won contests and earned guest performances on three television shows. He was a Jr. Singer contestant on "Star Search" in Hollywood (2003, age 12), an Apollo 'Star of Tomorrow' guest singer on "It's Showtime At The Apollo" in New York City (2002, age 11) and an invited guest singer on "The Jenny Jones Show Christmas Special" in Chicago (2002, age 11). He is a singer/songwriter/musician who has been writing and performing his own original lyrics for several years, including with a band he formed at age 16 called "The Horizon". He made his live performance debut in L.A. on June 29, 2010 at The House of Blues on The Sunset Strip for a charity benefit. His performance included his solo rendition with piano of his original song "Change The World".
In March 2012 he proudly signed with Columbia Records and has recorded his first album for the label with his band MKTO. MKTO is a duo act with Malcolm Kelley and Tony Oller who first met on the set of their TeenNick show "Gigantic" where they played best friends. MKTO stands for their initials as well as "Misfit Kids and Total Outcasts" which describes how they often felt in high school. Their sound is a unique combination of pop, soul and rap. Their debut single "Thank You" was released in January 2013 and is certified Quadruple Platinum in sales & reached #2 on the ARIA charts in Australia. Second single "Classic" was released July 2013 is certified Platinum there. Their U.S./Australia/New Zealand first headlining tour commenced in March 2013. When their album was released in January 2014, it reached #1 within 8 hours of it's release. In the U.S. their self-titled debut album released on April 1, 2014. MKTO began it's first U.S. headlining tour, their "American Dream Tour" in 31 cities starting June 27, 2014. Following their tour, they will accompany Demi Lovato as openers on the U.S./Canada portion of her Demi World Tour in 25 cities. It will be a reunion of sorts for Tony and Demi who first worked together as Disney actors. MKTO's song "Classic" was certified Platinum in the U.S. in May 2014. "American Dream", their second single off their debut album was released for U.S. airplay on July 4, 2014.
Tony is classically trained in voice and piano, plays guitar and saxophone, and is an accomplished self-taught drummer. In his elementary years, he studied tap dance and ballet. As a teen, he was a member of a hip-hop performance team and has studied urban dance from masters Wade Robson and Shane Sparks.
He sang in his TV series "Gigantic" as his character Walt who aspires to be a professional singer/musician (2010). When he was still a Houston public high school student, he starred in both seasons of the Disney show "As The Bell Rings" where he demonstrated his singing and dancing skills. He recorded several original songs & music videos for the series including one with his co-star Demi Lovato who also began her Disney career on "As The Bell Rings". Also during his high school years, he recorded three original songs in London, England at the famed Olympic Studios in collaboration with the popular British band McFly for an EPK (2008). During his senior year, he traveled to Kristiansand, Norway and Nashville, Tennessee for two other independent recording and music video projects (2009). In Norway he collaborated with Swedish teen singer Vendela Palmgren and British teen singer Naomi Biggins on a multi-platform project titled Zoovolution produced by Todd Macadangdang. Their songs "All I Need", "Live Without You" and "Follow Your Heart" are available on iTunes. In Nashville, he starred as a celebrity crush in teen singer Savannah Outen's music video for her song "If You Only Knew", produced by Grammy Award winner Keith Thomas.
He has been appointed as a Youth Ambassador for Variety Magazine's "Power of Youth" since 2008. He is part of the new generation of young performers given the opportunity to change the world and inspire others by lending support to various charitable causes such as St. Jude Hospital Children's Hospital, LA's BEST and the Starlight Children's Foundation.
Tony's goal is a lifelong dual career in acting and music.