Ep. 73 | Amanda Eliasch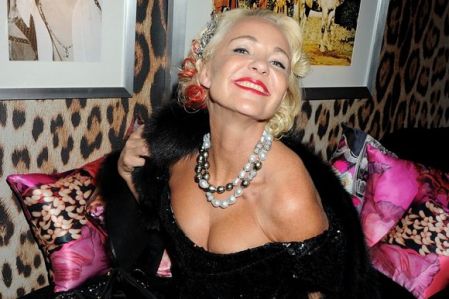 ---
It's Prada versus Tommy Bahama as Matt sits down with British socialite, Fashion Editor for Italian Vogue, Photo Editor for Genlux Magazine, playwright and author Amanda Eliasch LIVE on The Matthew Aaron Show this Friday (1/6) starting at 11am PT.
Amanda will be discussing her work, what it's like to split her time between LA, London & Paris and her new play AS I LIKE IT which is based off of her life and runs at the Macha Theater in West Hollywood through January 15th.
Get ready for something you'd never expect. Who better to give you a glimpse into the world of high society & fashion than Matthew Aaron.
---
This special show starts at 11am PT (1pm CT / 2pm ET). Subscribe for free and download the show on APPLE PODCASTS. You can also listen on the go on your Android/iPhone/iPad device via SPOTIFY.
---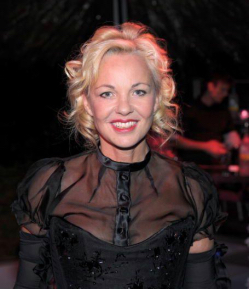 AMANDA ELIASCH, visionary poet, photographer, Genlux Magazine fashion editor and trendsetter, was born in Lebanon and raised in England by her mother Caroline Brown, an opera singer, and her grandfather Sidney Gilliat, the noted film director, producer and writer.
At the age of 22, Amanda met her father, Daily Mail foreign correspondent Anthony Cave for the first time. He challenged her to write '5,000 words by the end of the weekend' and the result morphed into her autobiographical work – As I Like It – an unsettling reflection on her life as she then saw it. Four years after her father's passing, the manuscript was adapted into a captivating play by Lyall Watson that reflects on a gilded life that scales the heights of Great Britain's art, literary and social worlds which was performed at the Chelsea Theatre in London. Following its successful London, As I Like It, will make its U.S. premiere at the Macha Theater in Los Angeles, CA., starring stage and television actress Elizabeth Karr, Lisa Zane and Charles Eliasch as the virtuoso pianist and directed by award-winning John Alan Simon.
Early in her childhood, Amanda spent seven years at drama school training as an actress at the prestigious Royal Academy of Dramatic Art's Summer School, the British American Drama Academy, The Academy of Live and Recorded Arts, and the Moscow Arts Theatre. She later went on to study photography at the Black and White Photography School in London, and was honored to photograph "British Artists at Work" published by Assouline with Ranca Sozzani, the editor-in-chief of Italian Vogue.
Following her passion for writing, Amanda has authored several books. Her first, Cloak and Dagger Butterfly, is a book of poetry that includes many of her female photographic studies and was published through Chipmunk in 2008. She has since written a second book called Sins of a Butterfly. She also wrote a diary of her work with the 46 artists involved with the "British Artists at Work" and went on to photograph Made by Indians and Made by Brazilians – books on art that were published with the Enrico Navarra Gallery photography – all of which have been exhibited to a worldwide audience.
Most recently, Eliasch was depicted at the LeadApron Gallery on Melrose in Los Angeles, CA. The exhibition, "Peccadilloes," is based on Kay Saatchi's drawing of Amanda committing the seven deadly sins. This exquisite work of art went on to be exhibited at the Delaye Gallery in London.