Ep. 74 | Kurtwood Smith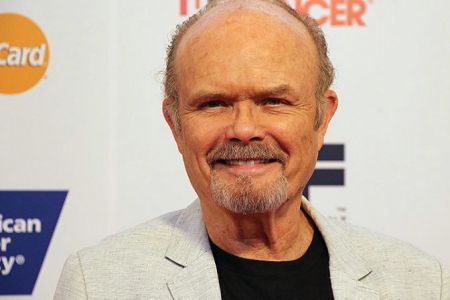 ---
Veteran Actor Kurtwood Smith (RoboCop, Dead Poets Society, That '70s Show....) joins us The Matthew Aaron Show LIVE from Detroit Coney Dog LA on Sunset Blvd. In West Hollywood this Monday January 9th starting at 4pm PT.
Kurtwood will be discussing his career as well as upcoming projects.
---
The fun starts at 4pm PT (6pm CT / 7pm ET). Stop by Detroit Coney Dog LA and see us, otherwise subscribe for free and download the show on APPLE PODCASTS. You can also listen on the go on your Android/iPhone/iPad device via SPOTIFY.
---
KURTWOOD SMITH was born in New Lisbon, Wisconsin, where he lived until he was ten years old. He studied drama at California State University at San Jose, later earning a drama fellowship for Stanford's MFA program. He worked steadily in regional theatres in California during the seventies, and re-located to Los Angeles in 1979 in order to pursue film and television roles.
Smith spent eight seasons playing the hugely popular Red Foreman on That 70's Show and then moved on to play Dick Clayton on the critically acclaimed sitcom Worst Week that aired on CBS. He has made many memorable appearances in television series that include: A long recurring arc on 24, a recurring role on Medium, and lead guest roles on House, Malcolm In The Middle, The X-Files, 3rd Rock From the Sun, Star Trek: Voyager, Deep Space Nine, and Picket Fences. He also appeared on such classic series as 21 Jump Street, It's Gary Shandling's Show, Newhart, The A-Team and Soap. He's been seen in such telefilms as A Bright Shining Lie, The Magnificent Seven, While Justice Sleeps, Doorways, The Christmas Gift and The Nightmare Years, for which he received a Cable Ace Award nomination for best supporting actor. He was most recently seen as a series regular on the CBS dramedy, CHAOS.
Smith has also made quite a name for himself on the big screen. He has been featured in such successful films as the Academy-Award winners Dead Poets Society and Girl, Interrupted, as well as Deep Impact, Citizen Ruth, A Time to Kill, Broken Arrow, Under Siege 2: Dark Territory, To Die For, Boxing Helena, Fortress, The Crush, True Believer, and in the memorable role of Clarence Boddicker in Robocop, among others. Smith also was the star of a short film, 12:01 P.M., about a man caught in a time warp, which was nominated for an Oscar in the Best Short Film category. He most recently appeared in two Fox Searchlight features. He played Orin Helgesson in Cedar Rapids opposite Ed Helms and John C. Reilly and Geoffrey Shurlock opposite Anthony Hopkins in Hitchcock.
Smith's voice has been heard on many animated series. He played Mr. Johnson on Cartoon Network's Squirrel Boy, and Agent Bennet on Warner Brothers The Zeta Project, among many other regular, recurring and guest roles. He most recently played Don Killbride on TNT's Neighbors From Hell. Smith is currently voicing the classic character of Commissioner Gordon for Warner Brothers new Beware the Batman animated series.
Smith's commitment to the community keeps him busy. He participates annually in the Day of the Child, where he and his wife Joan met the foster child who is now a part of their family. He brings Christmas gifts to the children at United Care Group Homes. He was also named to the Celebrity Hall of Fame by the Winners Circle for Children for his support of Easter Seals. In the past, he has participated in the Special Olympics and supported Make-A-Wish Foundation. He currently appears in a public service announcement for mentoring.
He lives in Los Angeles with his wife, Joan. He has two children and two wonderful grandchildren.