Ep. 75 | Cindy Cowan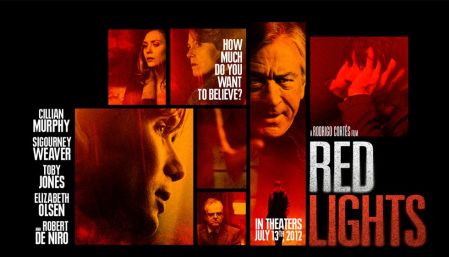 ---
Producer Cindy Cowan (Red Lights, Very Bad Things...) joins us this Wednesday (1/11) as The Matthew Aaron Show broadcasts LIVE from Detroit Coney Dog LA on Sunset Blvd. In West Hollywood starting at 4pm PT.
Cindy sits down with Matt to discuss her upcoming film RED LIGHTS which will be premiering at the Sundance Film Festival and stars Robert DeNiro, Elizabeth Olsen, Cillian Murphy, Sigourney Weaver and is Written/Directed by Rodrigo Cortes (Buried.)
---
The fun starts at 4pm PT (6pm CT / 7pm ET). Stop by Detroit Coney Dog LA and see us, otherwise subscribe for free and download the show on APPLE PODCASTS. You can also listen on the go on your Android/iPhone/iPad device via SPOTIFY.
---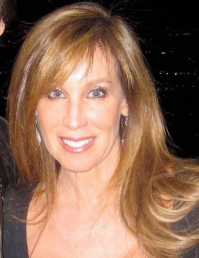 CINDY COWAN is the former president and co-founder of Initial Entertainment Group (IEG), a leading film production and foreign sales company. Cowan co-founded IEG in 1995 with Graham King. With seed capital of only $350,000 and no tangible assets, Cowan was able to secure a $25 million line of credit with Chase Bank to fund overhead, development and production of its projects. IEG was sold to Splendid Films in 2000 for approximately $10 million.
Between 1995 and 2000, IEG had many successes including: an Emmy nomination for Rent-A-Kid , starring Leslie Nielson; Emmy, Golden Globe and People's Choice nominations for If These Walls Could Talk , starring Cher, Sissey Spacek, Anne Heche and Demi Moore; and won a United Nations Award for Savior , starring Dennis Quaid. IEG also saw success with its production of Traffic , starring Michael Douglas and Benicio Del Toro, which won Oscars for directing, screenplay, editing, and best supporting actor. Additional projects produced by Ms. Cowan while at IEG include Very Bad Things, starring Cameron Diaz and Christian Slater; and the Robert Altman-directed Dr. T & the Women, starring Richard Gere, Helen Hunt, Kate Hudson and Liv Tyler.
Since forming a new production company, Cindy Cowan Entertainment, Cowan has produced Scorched , starring Woody Harrelson and Alicia Silverstone and executive produced Fifty Dead Men Walking starring Sir. Ben Kingsley and Jim Sturgess.
Recently, Cowan completed production on Red Lights starring Robert De Niro, Sigourney Weaver, and Cillian Murphy. Directed by Rodrigo Cortes. This film was invited to officially premiere at Sundance, January 2012. Cowan is also in post production on Miracle on 42 nd Street , which has Alicia Keys, Terrence Howard and Sam Jackson in it, to name a few. Cowan will begin prepping Gone , a co-production with Pierce Brosnan's company Irish Dreamtime, as her next film. In addition, she is working on the Untitled Ben Ripley Choir Project , with producers Carol Baum, Jane Goldenring and Beau St. Clair. This project has Luis Mandoki attached to direct and stars Pierce Brosnan. Also in development are: Fruit of the Poisonous Tree (a legal thriller) and a futuristic sci-fi film & game entitled Blazeball.
As well as film, Cowan is working on several television projects. She recently sold a scripted TV show to F/X that she created with Stephen Dorff and is Executive Producing. In addition, she is developing a scripted music based show with CBS and several reality shows including The Patti LaBelle Show , and an Untitled Hostage Show involving Navy Seals.
Before her tenure with IEG, Cowan headed up the production and acquisitions divisions of the Beverly Hills Producers Group. Prior to that, Cowan headed up development and acquisitions for Premiere Productions. Her career in producing began as a producer and writer for a CBS news affiliate in Miami, Florida.
In the past, Cowan has written songs for Engelbert Humperdink, and a hit for R & B artist Howard Hewitt, which went to number three on the R & B charts, as well as a few songs for the British pop star Sinatta.
Cowan sits on the board of two non-profit charities that are dear to her heart, Little Kids Rock , which is a non-profit organization that provides free instruments and lessons to underserved public schools, and Grassroots Soccer , which is part of the Bill and Melinda Gates Foundation. GRS mobilizes the global soccer community in the fight against HIV/ AIDS.
Cindy Cowan is a graduate of Tulane University with graduate courses towards a Master's Degree in Psychology at Harvard. Cowan is also a major equestrian winning the "World Champion" title more than 5 times in American Saddlebred five-gaited and equestrian horses.