Ep. 77 | Samm Levine & Marc Evan Jackson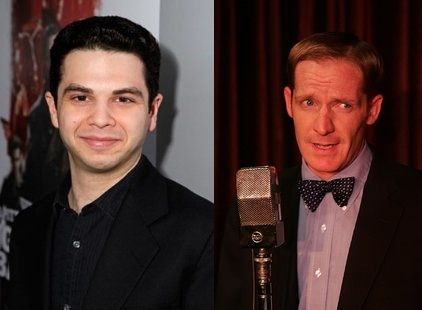 ---
Actor Samm Levine (Freak & Geeks, Club Dred, Inglorious Basterds) & Comedian/Actor Marc Evan Jackson (Thrilling Adventure Hour.) join us for a laugh this Monday (1/23) as The Matthew Aaron Show broadcasts LIVE from Detroit Coney Dog LA starting at 4pm PT.
Samm and Marc will be discussing their movie DRONES, which was recently released on DVD, as well as their experiences performing at the San Francisco Comedy Festival.
---
The fun starts at 4pm PT (6pm CT / 7pm ET). Stop by Detroit Coney Dog LA and see us, otherwise subscribe for free and download the show on APPLE PODCASTS. You can also listen on the go on your Android/iPhone/iPad device via SPOTIFY.
---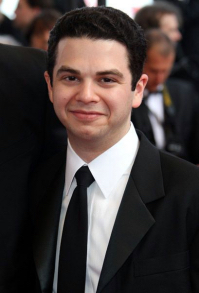 SAM LEVINE's first breakout role was as a member of the "geek" half of the short lived cult hit, Freaks and Geeks (1999).
The following year, he rejoined "Freaks and Geeks" producer, Judd Apatow, for another widely praised coming of age series, Undeclared (2001). That same year, Samm made his feature debut in the raucous teen spoof, Not Another Teen Movie (2001).
Since then, he has appeared in over 60 films and television shows, including the Oscar winning Quentin Tarantino epic, Inglourious Basterds (2009), and in many memorable roles on beloved programs such as Entourage (2004), Modern Family (2009), NCIS (2003) and How I Met Your Mother (2005). In addition to his growing catalog of television appearances, Samm is also known for roles in many cult features, including the Broken Lizard comedy, Club Dread (2004), the sci-fi thriller, Pulse (2006), and acclaimed indie comedies, Drones (2010) and IFC's Made for Each Other (2009)
Samm has also served as co-host and producer to Kevin Pollak's renowned celebrity talk show, Kevin Pollak's Chat Show (2009), since its inception in 2009 - a role he came into after his interview as a guest on the first episode.
---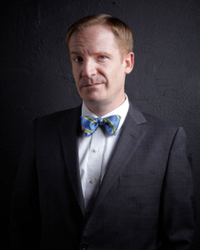 ​​MARC EVAN JACKSON is an enormously interesting person. After graduating with a degree in Philosophy from Calvin College and a couple years sailing aboard schooners in Maine, Marc worked as an on-air host for National Public Radio affiliate stations in Michigan before joining the Second City's resident company in Detroit as Musical Director and Stage Actor before moving to The Second City in Hollywood as Improv Instructor /Director.
Marc voiced the title character in the 2011 Sundance Film Festival Grand Jury Award-winning "Brick Nova x's Diary" and acted in 2013 Sundance Film Festival Official Selection Film, "Toy's House" along-side Alison Brie, Nick Offerman, & Megan Mullally. Now titled, "The Kings of Summer", this film has a nationwide release date of May 31, 2013.
He also plays "Sparks Nevada, Marshal on Mars" (a sci-fi western set in Mars) in the nationally acclaimed old-time radio show "The Thrilling Adventure Hour" which is a stage production performed monthly at Largo at the Coronet in Hollywood, CA. The Thrilling Adventure Hour is also syndicated in a weekly podcast on iTunes via the Nerdist Network Film and television credits include: "Transformers: Revenge of the Fallen", Broken Lizard's "The Slammin' Salmon," "Funny or Die Presents" on HBO, "Psych" on the USA Network, "Last Comic Standing" "Key & Peele," and "Reno 911!" on Comedy Central, "Happy Endings" and "According to Jim" on ABC, "Scare Tactics" on NBC/Universal's SyFy Channel.
Marc Evan Jackson was cast as the lead, Jim Dunnigan, in "Suit Up" produced by Fox Digital Studio in association with DIRECT TV. This digital comedy follows a crisis guru, Dunnigan, as he pilots a college athletic department on the brink. Yahoo! Screen launched this eight-episode digital series in September 2012 and CRACKLE in November 2012. Since January 2013, "Suit Up" has been broadcasted on DIREC TV's Audience Network. The broadcast series included bonus content, such as behind the scenes features and outtakes.
Marc, an actor, improviser, musician, writer and voice-over talent, lives in Los Angeles with his (current) wife Beth, a cat veterinarian.