Ep. 8 | Wilson Cleveland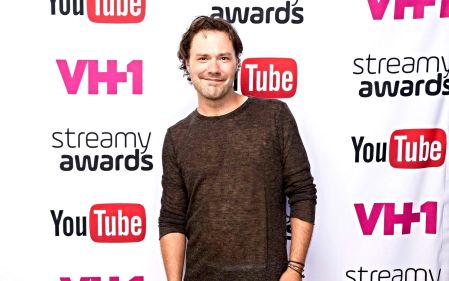 ---
Award-Winning Actor/Writer/Producer Wilson Cleveland (Leap Year, The Temp Life...) joins us on The Matthew Aaron Show LIVE this Wednesday (6/8) evening starting at 8:30pm CT.
Wilson will be with us to discuss his new show web series LEAP YEAR.
---
Show starts at 8:30pm CT (6:30pm PT / 9:30pm ET). Subscribe for free and download the show on APPLE PODCASTS. You can also listen on the go on your Android/iPhone/iPad device via SPOTIFY.
---
WILSON CLEVELAND is a professional actor, producer and writer best known for his work in web video on both sides of the camera. He recently wrote and starred opposite Hartley Sawyer in the short films, "SPiN" and the Webby Award-honored "Kept Man," produced the Vox docuseries "Courageous Leaders" and received a Streamy Award nomination for Best Actor for his role on the acclaimed horror series, "Black Box TV."
Wilson created and starred in the USA Network Silicon Valley comedy, "Leap Year" opposite Eliza Dushku and Josh Malina; the Lifetime digital miniseries, "Suite 7" with Shannen Doherty and Milo Ventimiglia; and the office comedy web series, "The Temp Life" which amassed over 100 million views over five seasons and was deemed a "bona fide phenomenon" by Fast Company Magazine.  He has also co-hosted Discovery Channel's "DNews" and appeared on other hit series including "The Annoying Orange," the IKEA comedy "Easy to Assemble" and Felicia Day's hit gamer sitcom, "The Guild."
Named among Fast Company's Best Entertainers on the Web and the Producers Guild Digital 25 to Watch, Wilson is also a three-time Webby Award honoree, two-time Streamy Award winner and recipient of NATPE's Digital Luminary award.