Ep. 81 | Justin Willman & Ian Mackenzie Jeffers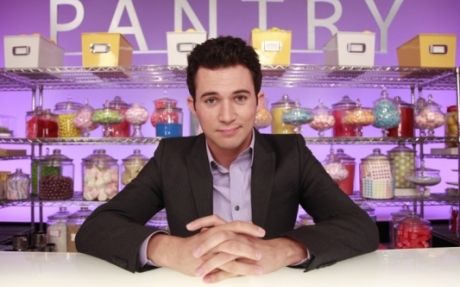 ---
Magician/TV Host Justin Willman (Cupcake Wars) & Writer/Filmmaker Ian Mackenzie Jeffers (The Grey) stop by Detroit Coney Dog LA to talk with Matt LIVE on The Matthew Aaron Show this Friday (2/10) starting at 1pm PT.
Justin, who's also an actor and very accomplished magician, will be dropping by to discuss his upcoming live show JUSTIN WILLMAN'S MAGIC MELTDOWN, at the  Nerdist Theater here in LA on February 14th. Maybe Matt will be able to squeeze a few cupcake recipes out of him as well, he loves them cupcakes.
---
In our second hour we will be joined by Screenwriter Ian Mackenzie Jeffers (The Grey, Death Sentence.) Ian will be discussing how he, along with Joe Carnahan, adapted his short story "Ghost Walker," into the fantastic hit film The Grey, as well as his upcoming projects.
---
Two great guests, two action packed hours. The fun starts at 1pm PT (3pm CT / 4pm ET). Stop by Detroit Coney Dog LA and see us, otherwise subscribe for free and download the show on APPLE PODCASTS. You can also listen on the go on your Android/iPhone/iPad device via SPOTIFY.
---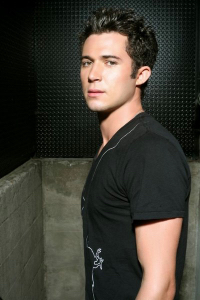 JUSTIN WILLMAN has quickly become one of the busiest TV-personalities and live entertainers in America. He presently hosts the hit shows Cupcake Wars and Last Cake Standing on the Food Network and is the star of HubWorld and Scrabble Showdown on the recently launched Hub Network. He's also well known as the witty correspondent on the Rachael Ray talk show with more than 20 appearances.
Justin's Tricked Out Tour takes him around the globe with a hugely popular one-man comedy and magic live show. For that he was just voted "Entertainer of the Year" by Campus Activities Magazine…for a record-breaking fourth year in a row!
Earlier this year he appeared in the Showtime documentary Make Believe, guest-starred on the hit CBS show The Defenders, and made a cameo on the long-running Disney sitcom The Suite Life on Deck. He's also the creator and executive producer of the video-on-demand TV series Turning Tricks on the DirecTV network.
Justin recently toured with musician and friend Jason Mraz as the emcee and ringmaster of the Music, Magic & Make Peace Tour. The groundbreaking endeavor was a neo-vaudeville, eco-friendly, circus-on-wheels.
Born in St. Louis, Missouri, Justin began entertaining at the age of 12. After breaking both of his arms trying to ride a bicycle while wearing rollerblades (a hopeless attempt to impress girls), he started learning card tricks as an alternative to physical therapy.
Nicknamed by his mother as "Justin Kredible", he officially turned pro when his parents hired him to perform at his sister's fifth birthday party. (He still has not been paid for the gig.)
Justin is a graduate of Emerson College in Boston, and currently resides in Los Angeles. He does not own a rabbit.
---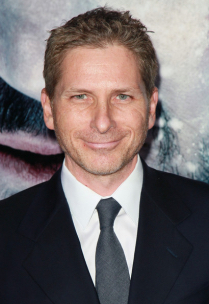 IAN MACKENZIE JEFFERS is a screenwriter, novelist, and playwright. He adapted his novel 'The Grey' for the widely acclaimed Scott Free / Open Road film starring Liam Neeson and is now working on a new collection of short stories and several film, television and theatre projects including 'Death Valley', 'Blood' and 'The Lonely Sea.