Ep. 82 | Craig Bierko & Kelly Carlin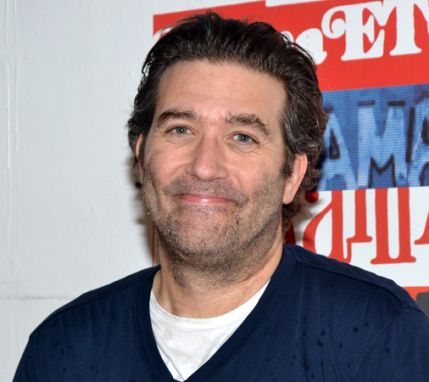 ---
Tony/SAG Nominated Actor Craig Bierko (Cinderella Man, Scary Movie 4, The Thirteenth Floor) & Writer/Performer Kelly Carlin join us on The Matthew Aaron Show as we broadcast LIVE from Detroit Coney Dog LA this Wednesday (2/15) starting at 7pm PT.
Our good buddy Craig drops by to discuss the hilarious CELEBRITY AUTOBIOGRAPHY, where celebs act out other celebs memoirs live on stage. This special performance, which takes place twice on February 21st at the Indian Wells Theatre in Palm Desert California, will feature the likes of Craig Bierko, Martin Short, Matthew Perry, Ryan Reynolds, Valerie Bertinelli, Martha Plimpton and many others. All proceeds from ticket sales will go towards building the Pediatric Intensive Care Pharmacy at Loma Linda University Children's Hospital.
---
In our second hour Kelly Carlin, daughter of comedy legend George Carlin, stops by to talk to us about her one woman show A CARLIN HOME COMPANION, which debuts at the Santa Monica Playhouse on February 24th. Through stories, video footage and family memorabilia, Kelly chronicles more than 40 years of her life with her dad, up to his final days.
---
This special late evening show starts at 7pm PT (9pm CT / 10pm ET). Stop by Detroit Coney Dog LA and see us, otherwise subscribe for free and download the show on APPLE PODCASTS. You can also listen on the go on your Android/iPhone/iPad device via SPOTIFY.
---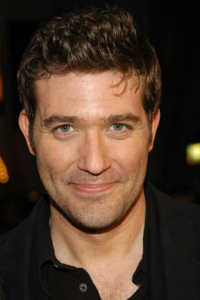 Craig Bierko was raised in Rye Brook, New York, where his mother ran the local community theater. He got his first big break in 1990 when he was cast in the CBS sitcom "Sydney," in which he starred opposite Valerie Bertanelli and Mathew Perry. Bierko is known for his work on films including "Fear and Loathing in Las Vegas" with Johnny Depp and "Cinderella Man" with Russell Crowe. He's been featured in popular TV series including "Boston Legal," "Unhitched," "Damages," and most recently, "Hot in Cleveland."
Bierko's additional television credits include "Wings," "Ally McBeal," "Sex in the City," "The Good Wife," "Necessary Roughness," "Unforgettable," and "The Michael J. Fox Show." His extensive film credits include memorable roles in such films as "The Thirteenth Floor," "Scary Movie 4," and Christopher Guest's "For Your Consideration."
Bierko has had a successful Broadway career. In 2000 he portrayed Harold Hill in a revival of "The Music Man," a performance for which he won a Theatre World Award and garnered nominations for a Tony Award, a Drama Desk Award, and an Outer Critics Circle Award. Bierko also created the viral video "Bathing with Bierko," in which he interviews and bathes noted actor John Malkovich.
---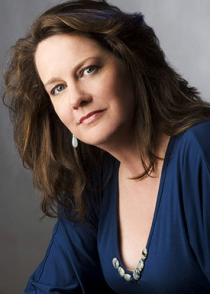 KELLY CARLIN began her dream of a showbiz life watching her dad take the stage everywhere from college campuses to Carnegie Hall, and watching her heroes Lily Tomlin, Lucille Ball and Carol Burnett on TV.  As a teen she began working in TV production for her mother and father on various shows for HBO (read - production assistant who does all the Xeroxing).
In her early 20s, she got the acting bug when she got to play a punk rock Girl Scout in an HBO pilot Apt-2C opposite her father.  She never fully pursued this bug, and instead, at the not-so-ripe age of 30, she graduated from UCLA, Magna Cum Laude with a B.A. in Communications Studies (no she was not stupid, it's just that she had a few panic attacks, a crazy first husband, and what felt like the weight of the world on her shoulders for a few years). While at UCLA, Kelly discovered her voice as a writer, which lead her to a brief career in writing for film and TV with her writing partner and husband Robert McCall where they penned the Rose McGowan b-movie thriller "Devil in the Flesh," and an episode of Fox's The George Carlin Show.
In the late 1990s, after she was pretty sure that mainstream showbiz was not her cup of tea, she pursued her craft through various media such as writing/producing/hosting "Lost in LA LA Land" on the earliest online comedy channel Comedynet, and writing/performing her one-woman show "Driven To Distraction" about her tumultuous childhood and her mother's recent death.
In 2001 after two decades in "the biz", Kelly stepped away to pursue her love of Joseph Campbell, Carl Jung and mythology and received her masters in Jungian Depth Psychology. She thought she might become a therapist, but then after a few years away from writing and performing, her desire to be on a stage and yell the word "fuck" kept gnawing at her, and so she decided to follow the call of the stage once again.  She began writing and performing stories in the Los Angeles area.
Recently she interviewed a few legendary comedians for Laugh.com's On Comedy CD series, and had a blast talent producing for Showtime Network's The Green Room with Paul Provenza.
Kelly is currently hosting her monthly SiriusXM radio show The Kelly Carlin Show which spotlights her conversations with iconic comedians. Kelly also hosts her weekly podcast "Waking from the American Dream" at smodcast.com where she converses with comedians, authors, visionaries and artists about the comedy and tragedy of life.
In July of this year she will film her acclaimed solo show "A Carlin Home Companion" to be released as a DVD, and in September, her highly anticipated memoir of the same title will be published by St. Martin's Press.