Ep. 84 | Mark Canton & Pascal Vicedomini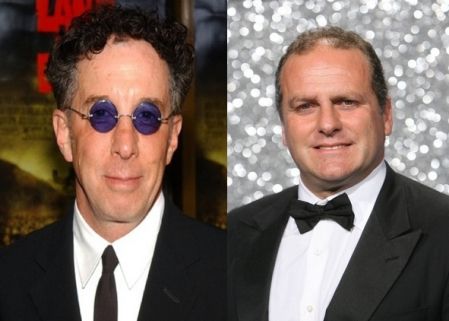 ---
Former Studio Executive and current Producer Mark Canton (Get Carter, 300, Immortals) & Pascal Vicedomini, one of the biggest Entertainment Reporters/Producers in Italy, stop into Detroit Coney Dog LA this Friday (2/17) on a special morning edition of The Matthew Aaron Show starting at 11am PT.
Pascal is the Founder & Director of the Los Angeles Italia-Film, Fashion and Art Festival, now in its 7th year, with Mark serving as Honorary Chairman. They will be dropping by to discuss whats on tap for this years festival which is a week long (Feb 19-25) pre-Oscar celebration showcasing Italy's contribution to the arts in a way that is typically Italian: relaxed, stylish and entertaining, in other words, right up Matt's alley.
If you're interested in hearing Matt speak Italian, which consists mostly of menu items, you won't want to miss this one.
---
Show starts at 11am PT (1pm CT / 2pm ET). Subscribe for free and download the show on APPLE PODCASTS. You can also listen on the go on your Android/iPhone/iPad device via SPOTIFY.
---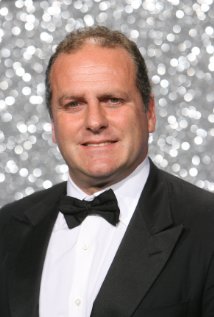 PASCAL VICEDOMINI is the founder and producer of several prominent international festivals, among them "Capri, Hollywood - The International Film Festival" (since 1995), "Washington, Italia" (since 2002), "Ischia Global Film & Music Fest" (since 2003), "Los Angeles, Italia - Film, Fashion and Art Fest" (since 2006), al of which have the imprimatur of the Italian government.
He is also a television producer and on air anchor with Mediaset, where he reports on various high profile showbiz and entertainment events. Vicedomini is one of the most internationally recognized Italian showbiz personalities. He was responsible for the Hollywood Chamber of Commerce's awarding of Walk of Fame Stars to the legendary director Bernardo Bertolucci, music composer Ennio Morricone and tenor Andrea Bocelli.
Vicedomini graduated in Political Sciences from the University of Naples, Italy and has been a professional journalist since 1995. In the course of his career he has met and interviewed many of the most prominent personages of our times, from Kofi Annan to Shimon Peres; from the Dali Lama to Bill Clinton; from Henry Kissinger to Nelson Mandela, to name a few.
Following his early publishing and managerial experience working with Italy and the USA (with the World Championship Tennis organization and the ESPN-TV network) from 1987 to 1990, he was retained by Luca di Montezemolo as a consultant to the organizing committee of the World Cup Italia '90. He was also involved in the international promotion of the Local Organizing Committee (Olympic delegates for Seoul '88). Following this, he served as the director of the International Broadcasting Centre, the international television center, now the headquarters of RAI of Rome. Shortly thereafter, Vicedomini began working with Rai- Radio Televisione Italiana (Rai Uno), where until 1993 he was assistant to the director, Carlo Fuscagni. This post involved program and event promotion and managing the network's public relations, where he initiated several innovative promotional ventures, including the launch of the film "JFK", with American President Bill Clinton and coverage by Radiocorriere, and of the film "Dances with Wolves" with the involvement of its director Kevin Costner. He also managed the launch of the successful European TV show "Strauss Dynasty", with an event organized by the Rome Opera Theatre in the presence of the Italian Head of State and the Mayor of Vienna.
In January '93 he began his career as a journalist working with the daily newspaper "Il Mattino" and the weekly newspaper "Il Venerdi di Reppublica". He was subsequently signed to work for the new daily newspaper "L'Informazione" as a special correspondent for international events. In 1995 Vicedomini returned to Rai Tv to work on the development of "Format" for Mixer, directed by Giovanni Minoli. He was subsequently involved in the creation and production of show business and entertainment programming focussing on important international events. The first of these was "On the Road", a weekly primetime production that aired on Rai Tre on Sunday evenings for 60 episodes. Then, the weekly program "Giro Mattina" produced by Rai Tre, Raisport and Tg3. Following this, he was entrusted with the coverage of the greatest global entertainment events including The Grammys®, the British Music Awards, the Billboard Music Awards, the Tribute concert to Elvis Presley, the World Music Awards, the Tribute to Elizabeth Taylor, a major Celine Dion concert, and the historic Christmas concert in Vienna starring Placido Domingo.
In 1998 he presented live the preview of Luciano Pavarotti and Friends on Rai Uno, and the Academy show of young Sanremo singers (alternating weekly), and was involved with the TV sports magazine "Occhio al Mondiale - France '98" (co-produced by Rai-sport). From the summer of 2000 to 2002 Vicedomini served as aTg4-Mediaset correspondent, and subsequently joined Stream TV (part of the Murdoch group) where hew produced and directed coverage of many international television events (The Grammys, the BAFTA's, the Screen Actors Guild Awards, the first edition of Laureus World Sport Awards), and also as a correspondent to the Italian sport stadiums.
Beginning in September 2002 he re-joined Rai in an exclusive relationship for the production of "Educational", the magazine "Off Hollywood" (still playing on Rai Tre during holiday seasons); for Rai Uno for the live and direct transmission of both the Academy Awards in Los Angeles and of the Cannes Film Festival, special programs on the world famous Sanremo Music Festival, on the renowned "Laureus World Sport Awards", on the music spectacular "Grammys" and "World Music Awards" and on "Elton John's Concert for Peace - Live from Naples Italy 2009".
Vicedomini continues to present special coverage from the United States on the Presidential Elections, on New York's famous Columbus Day activities and for Rai Sat Extra and Rai International the programs "Times Square" and "Le Stelle dello Showbiz". In June 2004, on the occasion of the European football Championships, he contributed to the launch of the new channel "Rai Azzuri" - directly from the training camp of Italy's national soccer squad. From February 2014 he assumed exclusive collaboration with Mediaset for the production of "Live from Hollywood" and for the TV magazine "Hit The Road Man" (presently showing on Canale 5). As producer of international events Vicedomini created "The Italian Film Festival" network (www.theitalianfilmfestival.com) that works to promote the art of film and spectacle of the Italian peninsula. Participation by global brands such as American Express, Bank of the West-BNP Paribas, Mercedes, Honda Moto, Maserati, Tods Group, Eni, Rocco Forte Hotels, Alitalia and TrenItalia have helped to develop the network's great reputation. In 1995 he founded the Istituto Capri nel Mondo, a non profit organization with which has annually presented the "Simposi della Cultura d'estate" and the international festivals "Capri, Hollywood - The International Film Festival" (December 2014, will see its 19th edition) and "Los Angeles, Italia" (February 2015 will see its 10th edition). And in 2003 Vicedomini helped to form the Accademia Internazionale Arte Ischia, which annually presents the "Ischia Global Film and Music Fest" (July 2015 will see its 13th edition).
---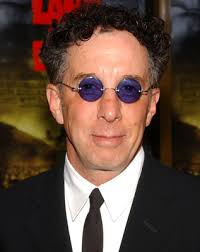 MARK CANTON has been a preeminent force in the entertainment industry helping to bring more than 300 pictures to the screen in his capacity as a senior studio executive and producer. Canton controls a large number of high profile film and television projects in various stages of development, pre‐production, production and post‐ production.
In the television arena, Canton has two projects that are being readied for production: Power, which was developed along with rapper Curtis "50 Cent" Jackson and CBS Studios for the Starz Network, with Courtney Kemp‐Agboh (The Good Wife) as the writer/show runner. Power has been given an eight episode first season order and will shoot in New York City this fall. Also, Vanguard written by Christian Gudegast for FX, in the tone of Sons of Anarchy, but in the world of Navy Seals. Additionally, Canton has entered into a first look arrangement with Starz for the development and production of cutting edge, high‐concept original programming for the network.
Amongst his notable films are 300, The Spiderwick Chronicles and Immortals. 300, based on the Frank Miller graphic novel and directed by Zack Snyder for Warner Bros Pictures, opened to record‐setting box office numbers, having grossed more than $460 million worldwide and is the highest‐grossing March release in the history of the motion picture business. The 300 DVD has set sales records around the world. The Spiderwick Chronicles, based on the best selling children books by Tony DiTerlizzi & Holly Black with Mark Waters (Mean Girls) directing, was released in February 2008 by Paramount Pictures and was the highest‐grossing family film of early 2008. Immortals, an epic mythological tale set in war torn ancient Greece, was released on 11/11/11 and has since amassed a worldwide gross of almost $250 million.
He had two movies released in 2010: Letters to Juliet, a romantic drama for Summit Entertainment, which was directed by the late Gary Winick on location in Verona and Tuscany, Italy, and New York City, and Dimension Films' Piranha 3D directed by Alexandre Aja, which Canton describes as "Jaws for a new generation." Its sequel, Piranha 3DD, was released last year, also by Dimension.
After holding posts as President of Worldwide Theatrical Production at Warner Bros. where he was instrumental in creating the notable Batman, Lethal Weapon and National Lampoon's Vacation film franchises and Chairman of the Columbia TriStar Motion Picture Companies, where he greenlit numerous highly popular, widely acclaimed award‐winning films including As Good As It Gets, Jerry Maguire and Men in Black, Canton returned to Warner Bros.
to create his own production entity, The Canton Company. In early 2002 he joined Artists Production Group as a partner, Chairman and CEO and in December 2003, he launched Atmosphere Entertainment MM – an entrepreneurial venture that develops, produces and finances theatrical motion pictures and television programming.
A native of New York, Canton is a UCLA graduate (magna cum laude) and a member of UCLA's National Honor Society for American Studies. He delivered the 2011 commencement address at UCLA's School of History. In addition to serving on the UCLA Board of Councilors and the Deans Advisory Board for the School of Theatre, Film, and Television, Canton was Vice Chairman of the Board of Directors of the American Film Institute and Founder and is Chairman Emeritus of AFI's Third Decade Council.