Ep. 85 | 7th Annual Los Angeles Italia-Film Festival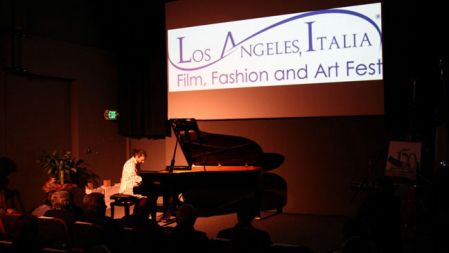 ---
The Matthew Aaron show will be broadcasting LIVE from opening night of the 7th Annual Los Angeles Italia–Film, Fashion & Art Festival this Sunday (2/19) starting at 5:30pm PT.
Matt will be Puttin' on the Ritz as he hits the Red Carpet and chats with as many celebs as he can shake a mic at.
The 7th annual Los Angeles Italia-Film, Fashion and Art Festival is a weeklong pre-Oscar celebration showcasing Italy's contribution to the arts in a way that is typically Italian: relaxed, stylish and entertaining. The festival is chaired by award winning director/producer/screenwriter Pupi Avati with producer Mark Canton as Honorary Chair. Masters of Ceremony are noted health and fitness entrepreneur Gianluca Mech and model and television personality Elizabetta Canalis.
Some of the celebrities expected to attend are...Joan Collins, Jeff Garlin (Curb Your Enthusiasm), Joe Mantegna (Criminal Minds), Christopher McDonald (Harry's Law), Rutger Hauer (Blade Runner) , Paul Haggis (director, Crash),William Monohan (writer, The Departed), Malin Akerman (Watchmen), Betsy Brandt (Breaking Bad) and more….
The Los Angeles Italia-Film, Fashion & Art Festival runs from Sunday Feb 19 – Saturday Feb 25th at Mann Chinese 6 Theatre here in Los Angeles. Admission is free so why not come on out and see some of the best films Italy has to offer.
---
Coverage starts at 5:30pm PT (7:30pm CT / 8:30pm ET). Listen to all the action live or subscribe for free and download the show on APPLE PODCASTS. You can also listen on the go on your Android/iPhone/iPad device via SPOTIFY.
---