Ep. 89 | Gareth Huw Evans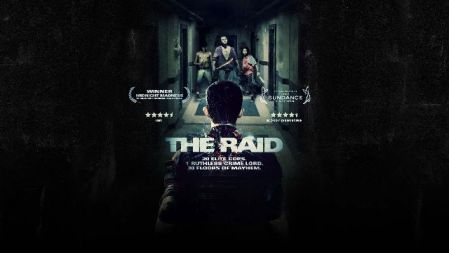 ---
Welsh born Writer/Director Gareth Huw Evans drops by Detroit Coney Dog LA for The Matthew Aaron Show LIVE this Friday (3/9) afternoon starting at 2pm PT.
Gareth will be here to discuss his upcoming kick-ass martial arts action flick THE RAID: REDEMPTION, which was a hit at this years Sundance Film Festival and will be released to theaters in NY & LA on March 23rd.
---
Show starts at 2pm PT (4pm CT / 5pm ET). Stop by Detroit Coney Dog LA and see us, otherwise subscribe for free and download the show on APPLE PODCASTS. You can also listen on the go on your Android/iPhone/iPad device via SPOTIFY.
---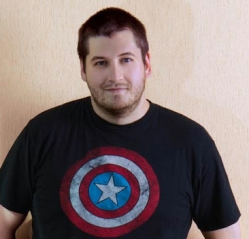 GARETH HUW EVANS, began his filmmaking career in 2006 with his feature film debut Footsteps, released in the US through extreme cinema label Unearthed Films in 2007.
Following up on Footsteps, he was hired to direct a documentary for Christine Hakim Films in Indonesia entitled Land of Moving Shadows: The Mystic Arts of Indonesia, Pencak Silat. The documentary was planned as one part of a five-episode series covering the cultural heritage of Indonesia. With his particular episode revolving around Silat, the production would introduce to him the many traditions and cultural themes that made up his second feature, Merantau, as well as its lead actor Iko Uwais.
Based in Jakarta, Indonesia since 2008, Gareth wrote, edited and directed Merantau with the idea of bringing the Indonesian martial art of Silat to international attention. With a successful string of film festival screenings, Merantau went on to be selected as the closing film of PIFAN 2009 (Puchon International Festival of Fantastic Films), was the winner of an Audience Choice Award at Fantastic Fest (Austin, Texas) and was awarded Best Film at 2010's inaugural ActionFest in North Carolina.
THE RAID: REDEMPTION marks the 2nd collaboration of director Gareth Huw Evans and star Iko Uwais. The project is planned as the first of a trilogy of films surrounding its main character, Rama, to be seen next in the undercover cop / gangster sequel Berandal.