Ep. 90 | Tommy "Tiny" Lister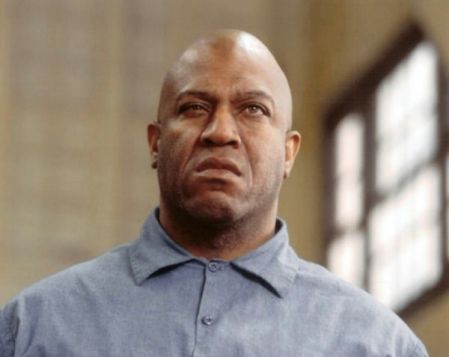 ---
Everyone's favorite bad guy Tommy "Tiny" Lister (Friday, The Fifth Element, The Dark Knight...) stops into Detroit Coney Dog LA for The Matthew Aaron Show LIVE this Monday (3/12) afternoon starting at 4pm PT.
Tiny will be swinging by to discuss his career, upcoming projects & if the rumors are true that he's a big softy.
The fun starts at 4pm PT (6pm CT / 7pm ET). Stop by Detroit Coney Dog LA and see us, otherwise subscribe for free and download the show on APPLE PODCASTS. You can also listen on the go on your Android/iPhone/iPad device via SPOTIFY.
---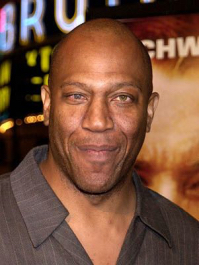 TOMMY "TINY" LISTER is not just a highly recognizable figure on screen, but also a highly accomplished actor. Originally a professional wrestler known by the names "Zeus" and "ZGangsta" for the WWF, Tiny left the world of wrestling in the mid 80's to pursue an acting career. And he hasn't stopped since. Since his debut as an actor, Tiny has made an impression in over 90 films in a 20-year span, and continues his reputation of working with some of the best actors and directors from a wide net of genres - from thriller to drama to sci-fi to comedy. Tiny will next be seen starring opposite Omar Sharif and Peter O'Toole in the epic dramatic film One Night with the Kingscheduled for release on October 13th, 2006.
Tommy "Tiny" Lister grew up in Compton, CA, but chose to break the curses of his generation at an early age. He stayed away from gang life, choosing instead to stay at home and watch westerns. He chose religion over wrongdoing, and developed an interest in films and tv early. Growing up watching Gary Cooper, Jimmy Stewart, Charlton Heston and Errol Flynn allowed Tiny a chance to dream, and he envisioned his own life on film and television, creating characters on celluloid that transcended gender and color. With his will set in stone, Tiny went out to make it possible.
Tiny made his feature film debut in director Hal Ashby's final film 8 Million Ways to Die, and spent the next few years learning the craft and appearing in films heavy in action and in talent: Runaway Train with Jon Voight, Beverly Hills Cop II with Eddie Murphy, andNo Holds Barred with fellow WWF wrestler Hulk Hogan.
In the 90's Tiny expanded his resume, continuing to make his mark in films with the best in the business. He joined Johnny Depp and the legendary Marlon Brando in the quirkyDon Juan De Marco and worked with director Quentin Tarantino and actor Andy Garcia in the wanna-be noir Things To Do In Denver When You're Dead. He would later work again with Tarantino in Jackie Brown.
Lister's 1990's career benefited from the decade's surge in African-American filmmaking, beginning with his starring role in Mario Van Peebles's western Posse, in which he was thrilled to star with a childhood idol Woody Strode. In a move that was sure to cement his popularity with young audiences across the country, Tiny went on to star as neighborhood bully "Deebo" opposite Ice Cube in the hit comedy Friday, reprising the role for the successful sequel Next Friday. After appearing in comedian Martin Lawrence's A Thin Line Between Love and Hate, Lister played a supporting role in Ice Cube's directorial debut The Players Club and appeared in Master P's I Got the Hook-Up.
Tiny has continued with his wide, often ecclectic range of roles. He played the President in director Luc Besson's sci-fi Fifth Element opposite Bruce Willis and worked with Adam Sandler in Little Nikki, as well as Mike Meyers in Austin Powers in Goldmember. He joined Dustin Hoffman, Andy Garcia and Rachel Weiss in the 2003 crime thrillerConfidence.
Tiny Lister has worked with some of the greatest directors (Tarantino, Besson, Frankenheimer), many of our most noted actors (Marlon Brando, Samuel L. Jackson, Johnny Depp, Peter O'Toole) and a good share of the top talent in wrestling and rap (Hulk Hogan, 50 Cent and Tupac Shakur, respectively) - but it is Tiny's devotion to ministry and public speaking that makes the biggest impression. Along with his wife Felicia, Tiny now ministers across the country, reaching out to troubled youth, and sharing his powerful testimony and inspiration in churches and schools.